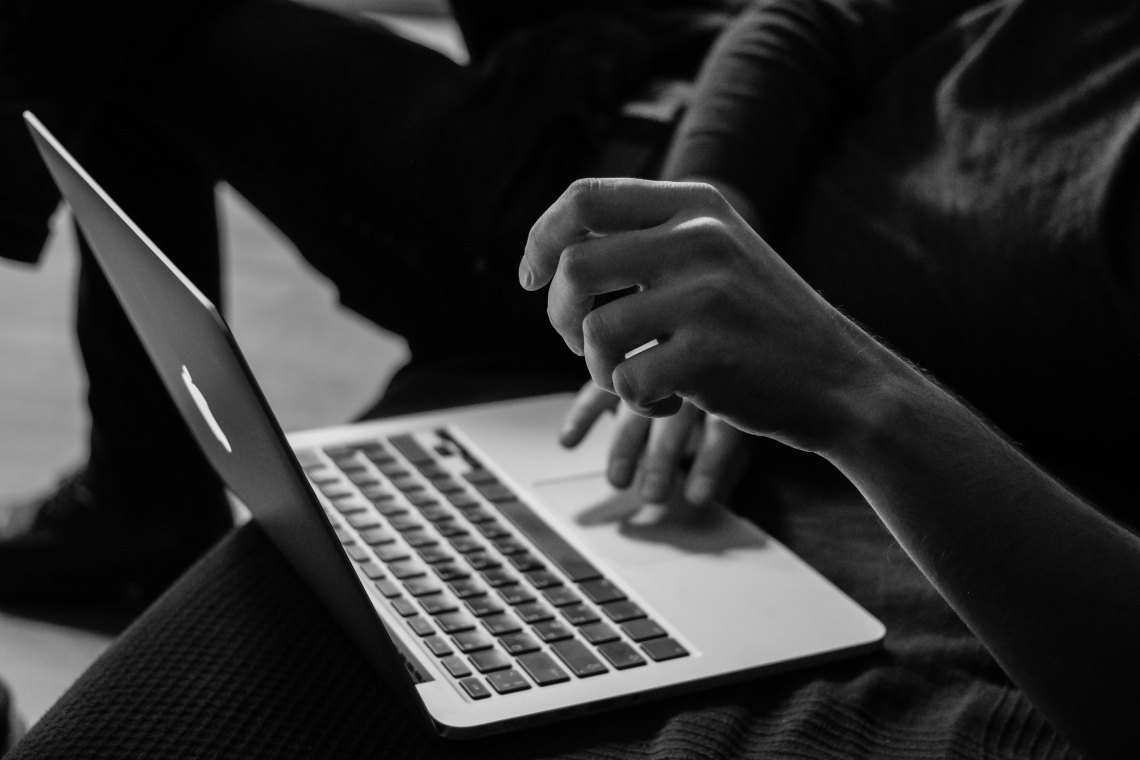 Porn addiction. It's just as real as any other addiction, but we don't talk about it. In fact, before I dated Caleb, I didn't really understand that it existed. Now, I'm not here to talk about addiction itself, but rather about the struggles one may face in a relationship with a porn addict.
Here are some of the things I experienced in being with someone who struggled with a severe porn addiction- things that you'll most likely see too if you're ever in the same situation.
1. You'll confide in one, maaaybe two people before deciding that the extreme cloud of judgmental doubt you face isn't worth the relief of getting things off your chest after all. This will most likely result in you holding everything from this point forward in and trust me, it's not easy.
"Every guy watches porn. Why are you so upset?"
 "Maybe it's your own insecurity talking."
Thanks, guys. It wasn't.
2. You'll be certain that you're the problem.
You'll wonder what you're doing wrong and why you're unable to satisfy the person that you're with.
3. You'll wonder if it's all in your head.
I spent almost two years wondering if it was really as bad as I thought it was. It was. The problem was that since I couldn't talk to anyone else about what I was going through and he, who I wanted nothing more than to trust and work things out with, would tell me how crazy I was and swear that it was a non-issue. I must've been being dramatic, right?
4. Your confidence will take a big hit.
As what is essentially a direct result from #2, you'll start seeing something else entirely whenever you look in the mirror. Your healthy, average-sized body will blow up to approximately six times its regular size in your head when you think about it in relation to the other women that he's staring at while you're at work all day long. This can lead to serious problems, like eating disorders, depression, and so on- so make sure you take care extra care of yourself if this ever becomes unbearable.
5. Your sex life will be full of ups and downs- literally.
As I said before, erections were a problem. When he's home jerking it all day long, ejaculating five times a day or so, the relationship quickly became sexless. On the much less frequent occasions that I was home with him for the day or he was unable to spend the day in front of the computer screen for another reason, he'd expect sex constantly. CONSTANTLY. I was labeled as a monster if I didn't reciprocate, and I would often be forced to pretend to.
6. You'll be lied to. A lot.
This got much worse during the times that he swore he'd quit because I can understand an addiction but I, much like everyone else out there, can't stand being lied to. Lying destroys trust, which destroys relationships. It's really a no-brainer. I did everything in my power to make sure we had an open line of communication about all this, and wanted to support him. I gave my everything to trying to aid in his recovery, so when he'd leave screens open on his computer or I'd find some other type of proof that he wasn't being truthful with me I'd be crushed.
7. You'll constantly wonder what they're doing when you're not together, and will become more overbearing than you're comfortable with.
I found myself texting him much more often while I was at work, fixated on whether or not he was doing okay- if he was having a hard day, if he needed some extra support. I started asking him to come have lunch with me, taking more days off to spend time with him, that kind of thing. In my mind, if I could give him something to do to take his mind off things quitting would be much easier for him. To him, it only made me that much more annoying.
8. You'll make excuses for your partner.
This was one of the things that I was most guilty of when it came to this relationship. The addiction itself was one thing, but the way he took it out on me/treated me towards the end was not okay. I tended to use his addiction as justification for anything he did even when it was completely unrelated. As you can imagine, this did wonders for my mental health.
9. You'll work way too hard to win back their affection.
When I said earlier that I did everything I could to help, I really mean that. Psychologically speaking, when you see glimmers of affection here and there, you work that much harder to get it. You'll want to prove to yourself that you're worthy of their love. In fact, this is one of the main reasons people tend to be stuck in abusive relationships for quite a while before making it out. It literally changes the way your brain works- you're unable to think rationally and see their awful behavior as reason to throw yourself in deeper.
10. You'll spend a lot of time "researching".
Personally, I researched everything. I wanted to know how to help, learn that it wasn't my fault, and be able to empathize more with the challenges that he was facing daily. I read everything I could find. I even found an online support group for men struggling with the same issues that I read often. I wanted to understand, and this was difficult because before I was in this situation I had never even realized it was possible to be addicted to something as seemingly mainstream and trivial as porn.
11. You will do everything in your power to try to support them.
Yes, I know how many times I've said this- but this is huge. I found myself trying new tactics constantly, even offering myself as an accountability coach of sorts (his idea, surprisingly) and trying to integrate porn into our sex life rather than expecting him to cut down completely. You name it, I tried it.
12. Supporting them will backfire if they're not ready to help themselves, and this is not your fault.
This does not mean you're doing anything wrong. You, my friend, are an angel for trying. Don't let anyone tell you different.
13. They will probably lash out at you, at least on occasion.
If you're trying to help someone who isn't ready to be helped, they are going to take their shit out on you. He did this often. He frequently explained in his apologies after the fact that he was starting to resent me for thinking more of him than he did himself. It isn't your fault though, and it doesn't make any inappropriate behavior during this time acceptable.
14. You will find evidence all over, all the time.
I'm sure you already know this. Browser pages, lube left by your computer, the whole nine. 'Nuff said.
15. It will follow you into future relationships, but it will make you stronger.
I'm with someone wonderful now- someone who respects me, genuinely cares for me, and understands and empathizes with how rough of a history I've had in the relationship department. I trust him completely. In fact, he's never given me a single reason not to. Still, I sometimes grow uncomfortable at the mention of porn, sex scenes in movies, you name it. I hate that it has had any impact on my current relationship, that it's followed me into the present. The plus side? I'm much more comfortable talking about serious issues, and opening up about how I feel now that I can feel the difference between being silenced/invalidated and being heard and accepted. I appreciate my relationship much more now.
16. You will heal.
I promise.