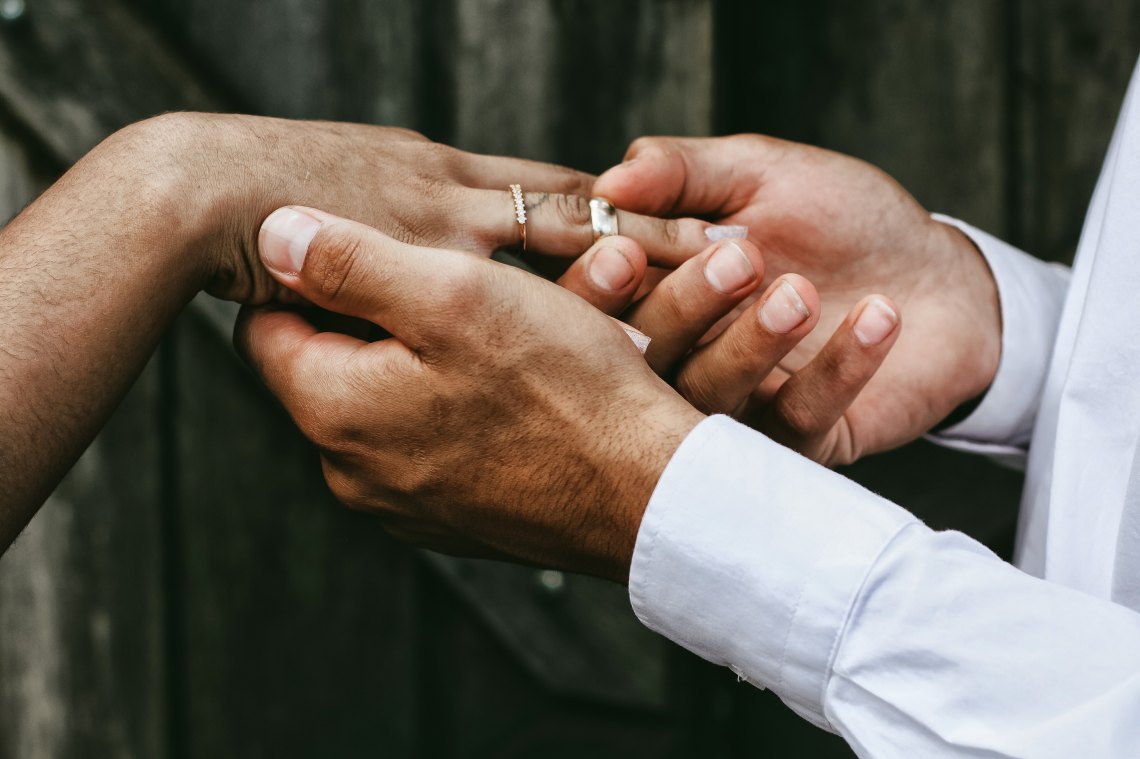 Five years back I'd just had a break up with my first boyfriend. I was broken and shattered because it was my first love. Then I met a guy named Abhishek on Facebook. He'd also had a bad relationship in the past. There was just so much in common between us, we started to talk more on Facebook and soon we exchanged phone numbers.
The frequency of our chats increased soon. One night we were chatting normally and I can't remember how it turned into sexting. I was scared because I was never into all this. After a few days he went on a vacation and I realized for the first time that he was more than a friend to me and I was missing him. But because of my past experience I didn't want to lose his friendship. He came back to Kolkata after 7 days, it was my birthday and I was on cloud 9.
We again started talking in 5 days, he again took a trip with his childhood friends. On the first night of that weekend trip, he was very drunk and he proposed to me. I laughed and told him to talk to me in the morning as he was very drunk. The next day morning he said it again, that he loved me. He was a year younger than me. I told him to think twice before getting into a relationship. He convinced me that he loved me and we started dating.
We were good together. He was preparing for his job and he wanted to help me with my preparation. After 1.5 months he came to my house as my teacher. Both my parents are working professionals. I was alone in the house. We studied for 20 minutes maximum and he started touching me. He told me he wanted to be physically intimate with me.
I was hesitant because I come from a typical Indian family with traditional values. But he told me he will never leave me and I was so blind in his love I agreed. This thing continued for another five months. We used to find excuses to be alone in my house. I was happy because I thought his love was pure and he will never betray me. But soon I realized he was lying about a lot of things.
One fine morning his ex girlfriend contacted me saying Abhishek wanted her back and he lied to her about me as well. He even told his ex that he lost his virginity to me because I forced him into it. She gave me proof and I finally broke up with him. But the story doesn't end here.
Soon I realized I can't live without him so I contacted him again and he promised me that he would never contact his ex again. He was obviously not telling the truth. This hide and seek continued for two long years and you can understand the mental trauma I was going through. But he never left a chance to have sex with me. I used to cry every night and asked God what was my fault. But God showed some mercy on me and they parted ways.
I mentioned earlier that I am older than him and in the meantime he got a very good job. Now my parents wanted to talk to his parents regarding our marriage. But his mother rejected the proposal by saying they were not prepared for marriage and our relationship broke for the second time. After a few more months he contacted me by saying he couldn't stay without me.
As I'd mentioned earlier, I was in madly in love with him so I forgave him. But it was clear that he'd have to choose between me and his parents and I was sure he will never support me.
I was standing alone in this crisis. Even a few months ago we decided to get married in court. We were supposed to submit the form, I was waiting outside the registration office but he never showed up. This incident crossed all my tolerance levels and I told him that I was going to file a police complaint against him. I didn't know what to tell his parents.
They called my parents and I am going to marry him in a few moths but I still feel he doesn't love me. Nowadays he blames me for the smallest mistakes.
I don't know if marring him was a good idea but my fate is connected with his.

This story was brought to you by AkkarBakkar.