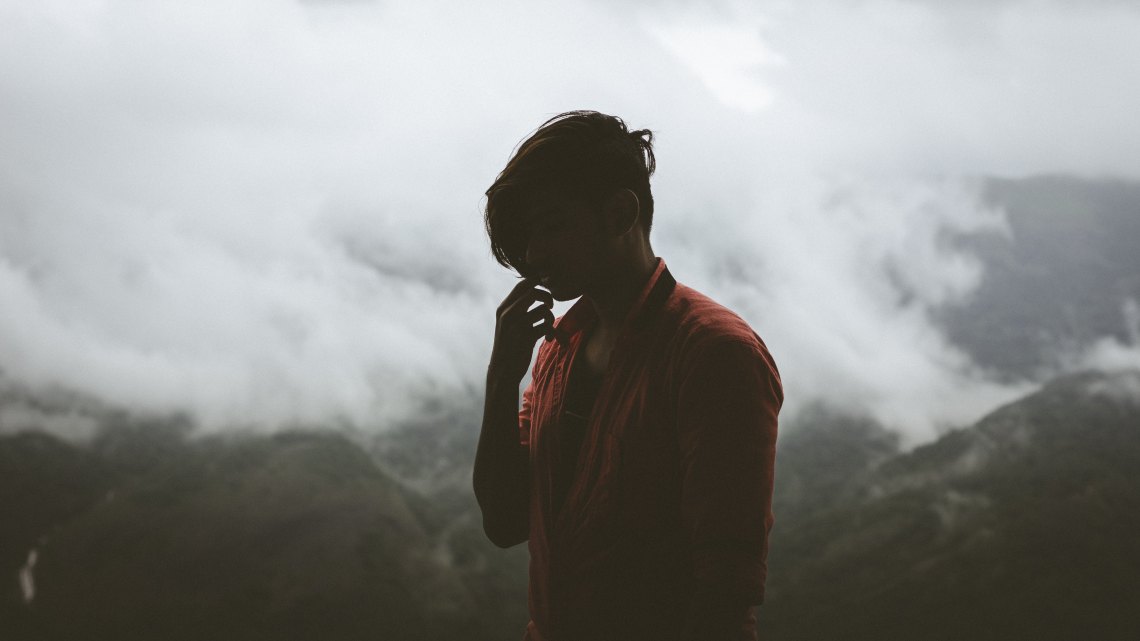 It really is the truth when people say that time is not a measure of feelings. You were in my life for three months and my heart misses you more than my ex-boyfriend of four years. How does that even make sense?
I almost overlooked you. Never once did I think I would become so attached to the Scottish guy I met on a stupid dating app. Nonetheless, you were different. You quickly became a staple in my day, being my first hello in the morning and my last goodnight before bed. We never ran out of things to say. I was hoping that things would be this way when we finally met in person.
Alas, they were. Your accent was thick and you were so handsome in person. You kissed me in my car and I still remember "Love You Like That" by Canaan Smith playing in the background. Talulas was quick to become my favorite place. I left your apartment with butterflies that night.
I never had to second guess anything with you. I won't forget the few days after our first date that you told me you're all mine when different girls were hitting on you when you were visiting Sean down south. I couldn't stop smiling. I was so excited for you to come home because I was going to be the first face you saw after you got off that plane.
The time we spent together was nothing less than smiles and kisses and staying up till 2 a.m. talking about nothing, even though we both had work early. You told me about your family in Scotland, about Ian and Sean, about your dreams and your aspirations. I loved waking up next to you with the sound of the ocean a mere two houses away.
Of course it was inevitable that when getting to know someone so intimately, a past love will come up. In this case, his only love in his 28 years of life thus far. I cringed every time I heard her name. She was a manipulative, selfish, toxic person to him.
Soon enough, my birthday came. You took me where we went on our first date and even though you were jet lagged from being in Scotland just the day before. You made sure to make my day special. This included surprising me with a bottle of expensive Scottish gin (my favorite, and you knew that).
Whenever you mentioned her to me, I could see in your blue eyes how badly she hurt you. I wondered how someone could treat such a beautiful boy in such a way.
Three days after my birthday, you decided you wanted to move back home to be with your family in Scotland. I rushed to your apartment right after work so we could talk about it, but then she came up again.
It then all made sense as to why whenever I did something nice for you, "You didn't have to do that," would inevitably leave your mouth, amongst other things. "She would always throw things like that in my face."
"I'm damaged goods. I'm fucked up. I care about you, but I can't be in a relationship with you because she skewed my view of relationships. And especially since I'm leaving in December."
So, after much discussion and feelings shared, we laid together in bed one last time. No speaking. No background noise. Nothing. Just you and I in our rawest form. You were holding my hand and kissing my forehead and holding me because you knew it would be the last time.
"I think way more of you than for you to just be a casual hookup until I leave. I can't do that to you."
My thoughts in this are sporadic, but I haven't made sense of much since that day. My heart has hurt every day since you left. I see so many things and visit so many places that remind me of you, and the memories we have together. Us parting ways couldn't have been anymore amicable, but I think that makes it ache even more. I wish you did something to make me hate you.
Right person, wrong timing, I guess. Right?