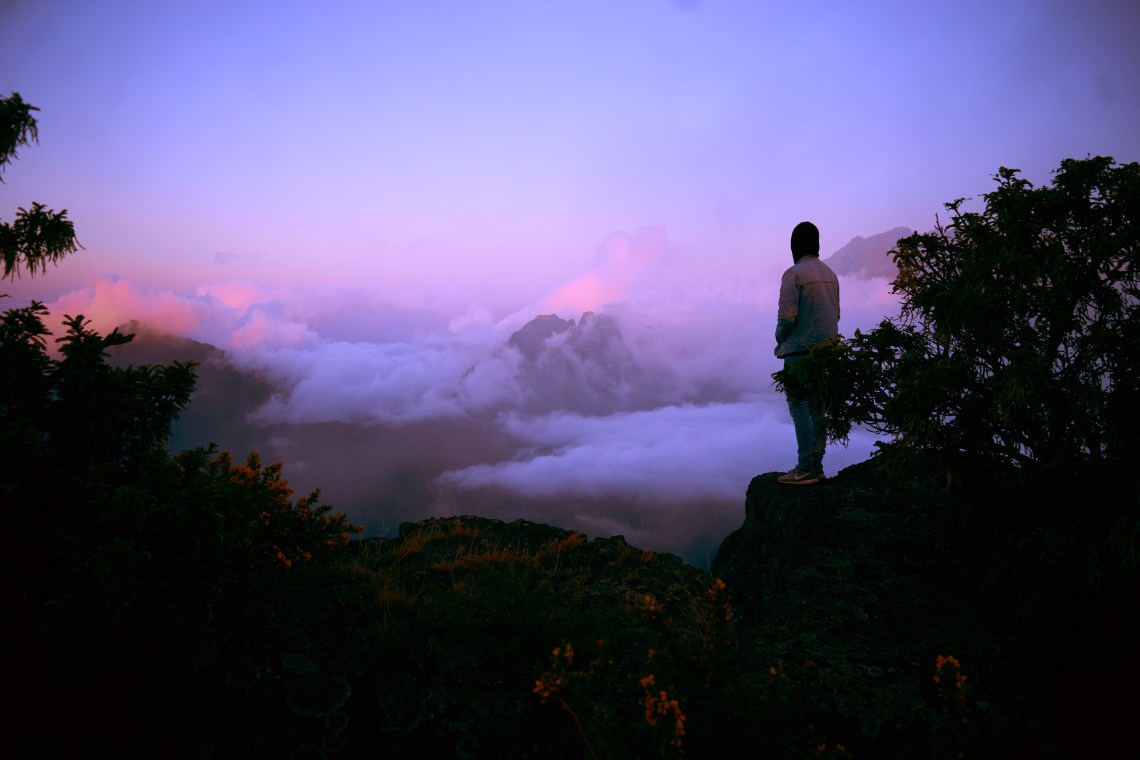 I don't think I recognized the importance of rest in the physical, emotional and spiritual sense until very recently. That's what transitions will do to you, from graduating college and trying your hardest to be a functioning adult to living in a new city with new people. It's times like these when you begin to realize all that you took for granted or overlooked over the past few years: the places, people and things that brought you joy and contentment that have since been displaced.
It's seasons like these that tend to leave me questioning everything, including whether I'm actually equipped or able to continue pursuing a career in a field as emotionally challenging as social work, if I'll find a job that I genuinely enjoy, if I'll be single forever, and if I can really be SURE that even God hasn't forgotten about me these days. I've started to reflect more on the fact that I don't and have never taken transitions well. In subconscious and fruitless attempts to quell my anxieties regarding the future, I've always tended to try and keep up a busy schedule. I often haven't even allowed myself to spend too much time at home, believing the quiet lie that my worth lies in the number of friends and plans I have.
Needless to say, this lifestyle can get pretty tiring, as anxiety is a merciless creature. For the entirety of my life so far, you could say that good ole rest and I had and still do have a pretty complicated relationship. My parents once told me that from the time I was an infant, I had a hard time understanding the concept of rest; most nights I would wake up bawling almost every hour. Twenty-two years later, my brain still tends to run full-speed ahead on negativity and worry if I let it and sometimes even when I don't. If I've learned anything about living with anxiety, it's that it tends to manifest as it pleases and often with little reason.
Yet I've also learned that rest of all forms; the very thing I've spent years attempting to resist, is so critical in combatting it. From not getting enough sleep to failing to prioritize God in my daily life, I've naturally become pretty drained, particularly in times of transition. Yet like the (too) patient and loving Father that He is, I believe that God has been teaching me this important truth in response to my many angry prayers for peace. Maybe you've felt similarly lately, desperately in need of reassurance and relief of some form. Having been there one time too many, I felt the need to share the following tips on how to incorporate some much-needed rest into your daily routine. It's my hope that each of you dear friends and readers will be encouraged and renewed through them.
1. Make time for God each day.
Spiritual rest is crucial in combatting negative thought patterns and allowing God to shape us into the people He's created us to be. Maybe that statement makes you want to roll your eyes. I know it's made me feel that way in the past. For a long time, I felt cynical and angry toward God. I compared the negative aspects of my life with the most positive aspects of others', wondering how and why God could be so unfair. I still find myself doing this often. Yet recently I realized what a difference even just allotting 30 minutes to prayer, reading the Bible and/or following a devotional plan can make. We have to work to combat the negative thoughts and messages that are so often thrown at us each day in the materialistic, selfish and otherwise brutal culture we're surrounded by. I have the YouVersion Bible app, and have started a few different reading plans that have helped shift my perspective. Throughout Scripture, God reminds us of our priceless value and of our need for rest in Him as individuals created and loved by Him. I view the following passages as direct rebuttals to the anxiety and frustration I've been feeling, especially the Exodus 33 passage where Moses is clearly becoming frustrated and impatient. I may not have been tasked with leading an entire nation from captivity, but I was struck by how similar our sentiments are despite the vast differences in our circumstances.
"Moses said to the LORD, "You have been telling me, 'Lead these people,' but you have not let me know whom you will send with me. You have said, 'I know you by name and you have found favor with me.' If you are pleased with me, teach me your ways so I may know you and continue to find favor with you. Remember that this nation is your people." The LORD replied, "My Presence will go with you, and I will give you rest." Then Moses said to him, "If your Presence does not go with us, do not send us up from here. How will anyone know that you are pleased with me and with your people unless you go with us? What else will distinguish me and your people from all the other people on the face of the earth?" And the LORD said to Moses, "I will do the very thing you have asked, because I am pleased with you and I know you by name."-Exodus 33:12-17
"My soul finds rest in God alone; my salvation comes from him. He alone is my rock and my salvation; he is my fortress, I will never be shaken."-Psalm 62:1-2
"Do you not know? Have you not heard? The Lord is the everlasting God, the Creator of the ends of the earth. He will not grow tired or weary, and his understanding no one can fathom. He gives strength to the weary and increases the power of the weak. Even youths grow tired and weary, and young men stumble and fall; but those who hope in the Lord will renew their strength. They will soar on wings like eagles; they will run and not grow weary, they will walk and not be faint."-Isaiah 40:28-31
"Be anxious for nothing, but in everything by prayer and supplication with thanksgiving let your requests be made known to God. And the peace of God, which surpasses all comprehension, shall guard your hearts and your minds in Christ Jesus."-Philippians 4:6-7
It isn't that these reminders have automatically given me mental peace and contentment, but rather that reminding myself of them has helped take away the power and significance of my anxiety and doubts. When I don't take enough time for spiritual rest, I quickly find myself feeling overwhelmed by them. As much as I've cursed my anxiety, it has undoubtedly given me an awareness of my very human need for God's love and support. It's as though God is telling me to slow down and take refuge in Him. By doing mental gymnastics in an attempt to avoid boredom and inevitably having to deal with hard feelings, I've unknowingly also been pushing God away. While anxiety often tells us that we are worthless and undeserving of the love and patience of others including God, it is revealed throughout Scripture that this lie couldn't be further from the truth. His word brings reassurance and provides a far more powerful defense against it.
2. SLEEP. It's important.
If there's anything I've struggled with for most of my life apart from anxiety, it's getting enough sleep. I've liked to joke that I'm probably a low-key insomniac, yet I've come to realize that my anxiety and lack of quality sleep are likely connected. Friends have often told me they're jealous of the fact that I seem to have learned to function on just 5-6 hours of sleep, yet this has been unfortunate given the clear link between sleep and mental health. For those of you in the same boat, know that there is hope: I've found that a melatonin supplement has worked wonders for me and have heard similar things from friends. You can get it at any grocery or drugstore, and it has few if any side effects when taken at the right dosage.
Some other popular tips that have helped me are reading my favorite books and/or magazines as well as trying to avoid my phone for at least an hour before going to sleep. Both tend to have the effect of putting the mind at ease and slowing it down in my experience. Through getting enough physical rest, I'm much more prepared to combat daily anxiety-provoking situations or thoughts.
3. Find or think of at least one thing you consistently enjoy doing.
As someone who often attempts to fill my weeks to the brim in order to busy myself, it can be challenging to find something that I'm willing to dedicate consistent time to that is also enjoyable and emotionally nourishing. I believe that this is often because anxiety attempts to fool me into thinking I don't deserve to simply relax and just be; that in doing so I am not being useful or productive or good enough.
I also feel that everyone has things they naturally enjoy doing and can find emotional rest in. For me, writing and both creating and listening to music have proven to be such outlets. These are things I'm always able and willing to fit in no matter how I'm feeling or what else I have to do. Whether you enjoy creating artwork or solving algebraic equations (hey, I've known people), I would encourage you all to find and pursue these types of hobbies even if they seem "insignificant" at times in your anxious mind.
As I mentioned before, obtaining enough rest in all forms is a necessity. We've been created to be restored in these ways, and we only harm ourselves by living an overly fast-paced lifestyle that leaves no room for God or other sources of rejuvenation for our hearts.