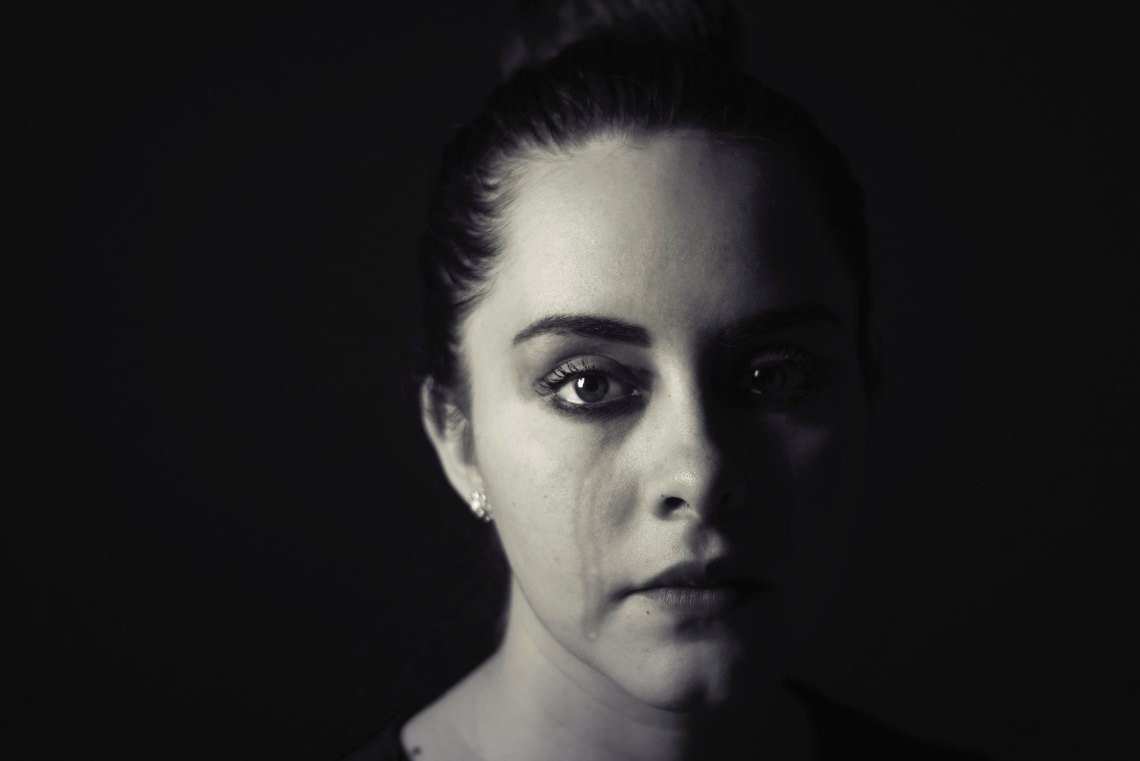 As a small town girl of 25 years of age, I had everything I could wish for. So what was my mistake? Perhaps, I loved someone too much, and he took me for granted enough to choose someone else over me. After I finished my MBA, I decided to prepare for Civil Services and left for Delhi. There was a guy in my college whom I met again after 7-8 years, we had studied together in school. He loved me but had never told me. When we met in college, we both started talking and meeting frequently. His humble behavior and politeness always charmed me.
Before leaving for Delhi, I told him I still loved him. He kept talking to me over the phone and WhatsApp during my preparation days. Since he took a two-year break before college, he was in the same college for one more year. Everything was fine till he got placed in an IT company. 3 months later, his behavior changed towards me. Neither messages nor calls had that intimacy and friendliness that I used to have in my conversations with him.
He tried to prove every time that he was doing me some favour by talking to me. I let that go and tried to adjust but all this was pushing me towards something that I had never faced in my life- depression.
I had the bulk of my studies, the pressure to perform well in tests, and his behavior to deal with. One day he even said, "You irritate me so much!" In that one year, I tried my best to meet him whenever I went to my hometown, to be by his side during his good and bad times. During my visit for Holi, he didn't even meet me. A month later, I told him we needed to be serious about our lives. How long would we keep chatting like this? From the next day, he stopped sending messages and stopped calling. This was a clear signal from his side that I was just there for the sake of his entertainment. I slowly became depressed, cried every day, and still carried on with my studies. Those were the worst days I lived, holding all my dreams that were rotting into nightmares.
Two months later, I sent him a message- "Can I talk to you?" I really loved him and missed him badly in my life. Despite knowing that I had my exam in 3 weeks, he behaved like it was my fault and didn't even talk to me properly. I somehow convinced him and patched up with him. I used to see him online every day and even late night till 2 or 3 am, but never uttered a word. Somehow, I appeared for my prelims in 2015. By this time, a lot had changed, but I couldn't notice them. Perhaps, remaining quiet every time was the biggest mistake I made. One evening, I received a message from him, which was definitely not meant for me. That broke me completely. When I confronted him, all he said was "which message are you talking about?" Needless to say, the picture was quite clear. After his placements, he had left for Bangalore and was seeing someone else.
One evening, I'd concluded that he had changed a lot. He said changes are good to move on. "I never felt anything for you. I loved you during school days but now, I know it was never love. Everything was over for me much before." I asked him, "What were you doing with me then, for the last one year?" He never answered this question of mine because he never had an answer. I cried and abused him severely for all this, but all in vain.
You can mend a broken relationship but what never existed from someone's side cannot be mended. As a result, when I talked to him, he said "Tum agar dost ki tarah rehna chahti ho toh good, tum duniya ki pehli larki nahi ho jiska break up hua hai. Jao career banaao, maine tumse kabhi kuch nahi kaha tha. Yeh emotional drama band karo"
Of course, he had to say "You are not the first girl on this planet who is having a break-up, stay like a friend if you want. I never loved you, so stop this emotional drama"
He forgot what he had said about how we would get married after he got placed. He forgot how he said he would convince his parents. I was blocked from every platform I could reach him on.
I tried very hard to convince him, apologize to him when it was not even my mistake, but when someone decides to cheat on you, you cannot do anything about it. I went back home, cried badly every day, prayed to God to please not do this to me. Only my mother knows how emotionally vulnerable I was at that point of time. She was the person who gave me the courage to move on in life. Had my dad known all this, he would not have been alive today, and I can't tell this to him ever. My parents are my biggest strength. I started working on myself, even taught in a coaching institute for civil series in my home town to poor children for free.
In 2016 March, I got an offer from Bangalore to work for an e-learning website for a good salary. Since Civil Services was my interest, I started applying as a freelancer for various websites. I got a call from one of the top websites to work for them. Since then, I am working passionately at these two places and getting a great pay. Someone's mental, physical, and emotional abuse broke me from within, but thanks to my parents and my awesome friends in Bangalore (who are no less than family) who have stood by my side in all good and bad times, I am a strong woman now.
I do cry sometimes when I think of how I had to suffer, but the bottom-line is some people are destined to come in your life to make you strong enough to fight and stand stronger than ever before.
If karma exists, God will make him pay for his deeds. By the time I came to Bangalore, he had shifted to some other city, perhaps with a new target to cheat on. I can say so because I got to know this from somewhere that I was not the only person he had cheated on. He had similarly abused a girl emotionally and mentally during his first year of college, with whom he talked, roamed and chatted all day long and when the girl fell for him, he abused her. I was treated like dirt by him, and was thrown away after being used.
However, one bad incident and one wrong person should not let one lose oneself. It should make you realize how strong you are and what kind of a person you want to be.
I am positive towards my goals in the future. Relationships are lovely when both the sides have mutual trust, faith, love and loyalty for each other. It is to bring out the best in you and not the worst. One loving word and a hug are enough to ensure the other person that you love them. An assurance that comes whatever may be, saying that one will stand by your side forever is more than enough for a person to be alive. Love should be someone's strength, not weakness.

This story was brought to you by AkkarBakkar.