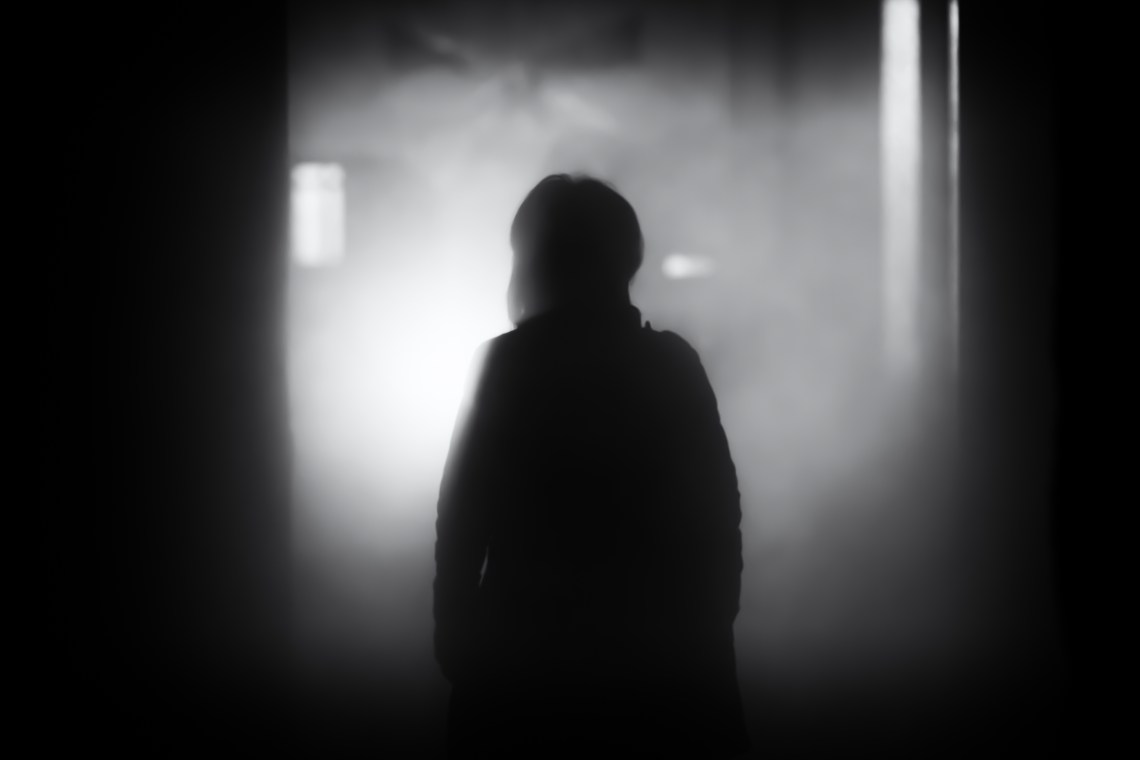 Born into an upper middle class, close knit, traditional loving family. Our family was into sports and I became a prominent well known sports person, God blessed me with a good personality, a pretty face and good professional education. I had a big fan following. I was loved dearly by my family and friends. As per our family tradition, I waited for my parents to find the right partner for me.
I thought I was the luckiest, when my in laws who are from a well known, prominent family came asking for me for their doctor son. They had no dowry demands.
My would-be husband said that I am the best thing that had happened to him. It was strange hearing that from a guy I had just met. But I was too innocent at that time I guess.
Although it was an arranged marriage, we fell in love during the months before our marriage itself. After a period of eleven months (my husband was doing his post graduation), we finally got married. Although on the first day of marriage itself I felt things weren't alright, he didn't seem like any other normal guy I had met in the past, but I pushed my thoughts aside.
I was young and I was ignorant about a lot of things — ignorance was still bliss to me. I kept everything to myself, when my husband instructed me not to reveal our personal life to my family.
He showered me with gifts. Often, I was confused about his behavior, but tried to push away unwanted thoughts. In the meantime, God blessed us with two beautiful daughters. Yes that happened. I thought I was the most blessed person in the world. All this while one thing that puzzled me was his lack of interest in having a physical relationship with me.
When I was 29, I was expecting my second child, he completely stopped any physical relationship with me. He always found excuses to avoid, I believed his excuses. That made me wonder many a times if I was actually more sexually driven than him.
One of my birthdays, he bought me a car as a gift, our friends and family considered me to be the luckiest wife to have such a successful and loving husband. Never in my wildest dreams would I imagine him cheating on me. He often came home late after hospital hours and when I asked, he always gave me the excuse that he was busy at work and had too many patients. Sometimes he didn't pick up my calls, when he was late. Whenever I asked him, he said he was busy with patients and hence, couldn't pick up my calls and I believed it.
Until that day, when my call to his mobile got connected automatically and I could listen to everything for almost 18 minutes — his activities with another man. I couldn't believe myself, I was frozen. These were the most dreadful few minutes of my life.
As an educated girl, I confronted my husband. He agreed to leave everything (he had been leading a gay life for almost twelve years by then) and promised that he wanted me by his side. I decided to forget and forgive everything and continue our life together, but it wasn't easy, especially because his attitude towards me continued to be the same. He would make our grown up girls (18 & 12 then) sleep with us, so that he could avoid intimacy or any kind of confrontation. I couldn't trust him anymore. Our peaceful home became a war zone.
I took my husband to a counselor but there was no change.
By this time, kids too understood that things weren't alright. Older one confronted me, and I had to talk to her. That was the biggest mistake I made. ( I couldn't take the pain, I wanted to hide my frustration and disappointment from my kids) My urge for suicide was too strong. I wanted to live for them, wanted to live for my babies.
When I felt that I was going into depression, I decided to get some counseling, technology helped me approach my friend who was living abroad and was a counselor. What started as counseling brought us close together, but it was never beyond comforting intimate messages.
My kids and husband saw the messages one day and the man who had betrayed me accused me with all sorts of abusive words. He forgot what pushed me into all this. The fights at home became more and more bitter. At some point, we both decided to forget the past and live for our kids. We decided to move to another country.
Little did I know that his plans were different and wicked.
In the new place, both of us started working. He started allowing my younger daughter to go for sleep overs to her friends' houses (this was never allowed before) and for late night parties. He slowly and cunningly convinced my children that I am the cause for all of this.
Now my girls, who are very very precious to me hardly even talk to me. I wanted to leave him, but I know he will ruin my children.
Recently I saw him with a stranger sitting inside a parked car and doing things I feel embarrassed to comprehend, I didn't want to fight because I knew that it is of no use. Except for hurting my angels, it would've done no good. They trusted their dad. Blindly that too. And I didn't want to break their heart.
My husband knew that he was gay. For that, he didn't have to ruin my life. He didn't have to marry me.
I don't believe that it is an orientation, but inquisitiveness! Regardless, my daughters who have done no wrong are deeply hurt. I don't know if they'll ever be able to trust anyone in the future. I am in a forum, where so many women like me are cheated on by the so called homosexual men. How do you think it's fair? Somebody should fight for us too no? Just because I don't belong to the LGBT community, doesn't mean I don't have a right to live a happy life. What he did is unfair and I hope he pays for it.
I am waiting for my children to settle in life. I've had enough of keeping up with this spineless man.

This story was brought to you by AkkarBakkar.