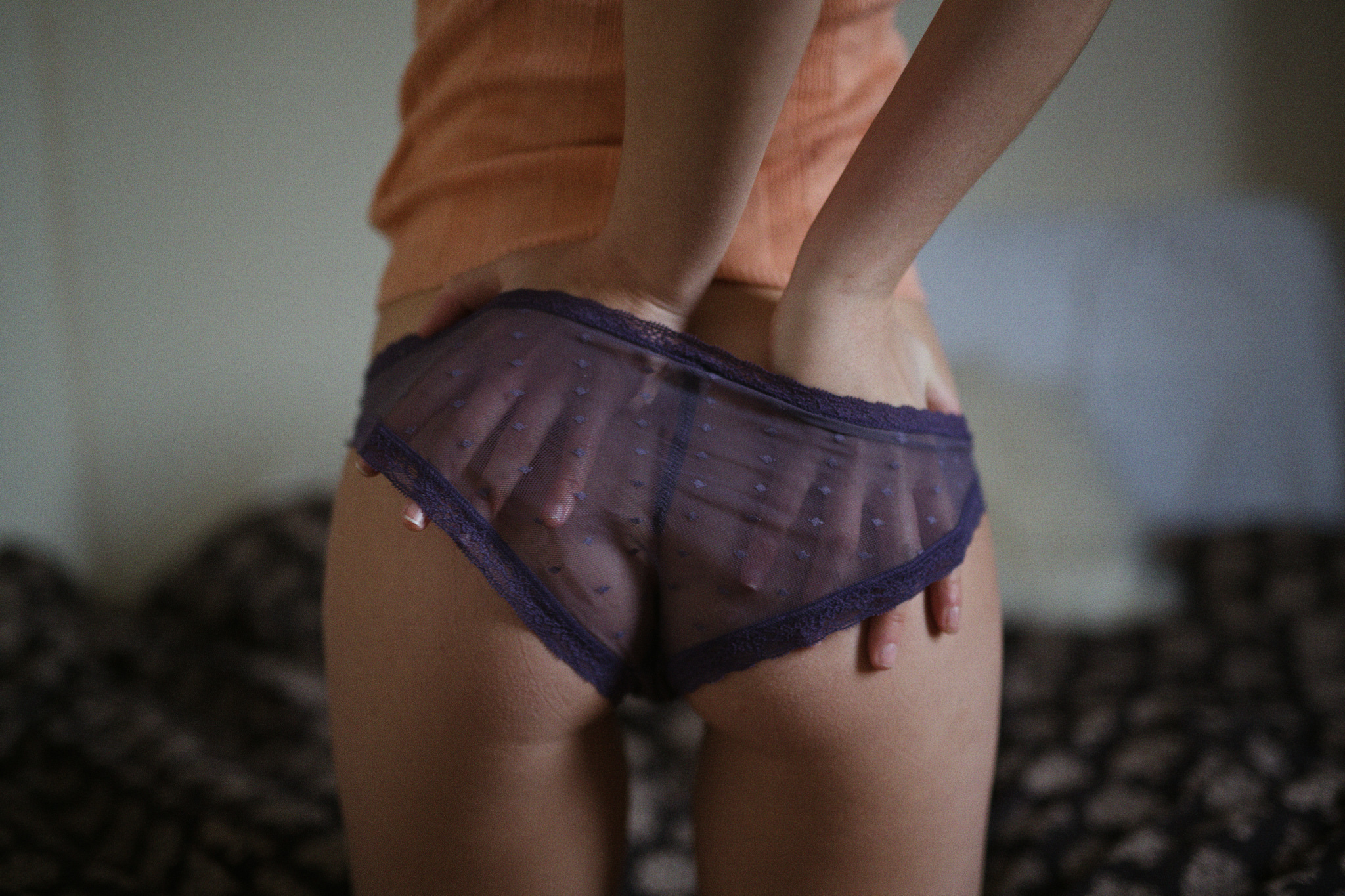 Producer's note: Post originally appeared on R/GoneWildStories and is told by Reddit user PM_ME_UR_PANTIES
When I started my new job as a single 27 year old, finding romance in the workplace was the furthest thing on my mind. My entry level position at an insurance company placed me in the center of a room full of cubicles populated mostly by women. Most are well above my age demographic and the few that could present possibilities were married.
After a few months I found myself in a budding new relationship with Natalie who I met at a friend's wedding. What she didn't know was I had been, not so innocently, flirting with a married coworker named Jamie. Jamie was a sweet, innocent, and beautiful 24 year old that had been married since she was 19. At 6′ 1″ I rarely went for girls on the shorter side, but Jamie became my addiction. She was 5 feet and 1 inch of pure sex appeal. Her curly dark blonde hair bounced as she walked. I could tell that both of our faces would light up when we saw each other.
Jamie started to seem a little less bubbly each day. We began to talk less as the weeks went by and I couldn't help but eventually wonder and feel compelled to ask why. It was then that she told me she was getting a divorce. She said they were both unhappy and had gotten married too young. I decided to keep my distance since I'm sure she had a lot on her mind.
One day, after a few weeks went by, I felt someone standing behind me. When I turned around I was greeted by thick yet toned legs tightly held back by thin grey slacks. As I am partial to a female form that fills out a tight pair of pants even more tightly, my heart started to pound. Her perfume had a faint smell of cinnamon and the grin that crept across her face exuded a sense of confidence.
She said she dropped her car off to have her windows tinted and was wondering if I would mind giving her a ride to pick it up after work. I told her yes as calmly as I could, but I have no doubt she noticed my excitement.
We walked out of the office together after work and hopped into my car. The conversation on the way there quickly turned to exercise as she knew I worked out and her newfound independence prompted her to do the same.
She tells me that she's glad she's not wasting her newfound confidence on her ex. She says she's especially happy that he never saw her in the new panties she bought to try and spice things up. Taking this as an invitation to pry, I ask her what she had bought. She starts to describe a rainbow of different panties…thongs, cheekies, lacey, g-strings… I can't help but smile and let the "teenage boy" inside of me speak.
"I'd like to see a few of those one day."
Before I could even finish my sentence I see her smile and pull her pants down a few inches at her hip revealing the lacy blue waistband of her Victoria Secret thong. Just at that moment we are pulling into the parking lot of the glass company when she notices the sign saying closed. We just missed the cutoff time by 5 minutes. I offer to driver her to her parents house where she was staying temporarily. She accepts but feels terrible that i'm going out of my way.
By the time we get there she is apologizing and says she "owes me one." Feeling pretty confident I tell her she should send me a picture of her in that blue thong.
She asks if I'd rather just see it in person.
I reached over and unclasp the top of her pants hoping I wasn't moving too quickly. I stop after and look at her for a reaction when she says, "You'll have to unzip them if you want to see more."
I couldn't control myself. I leaned in for a kiss that felt like my first one all over again. My heart was pumping so furiously I thought I'd have trouble catching my breath. I feel her hand on my knee. She slides it up slowly until she has a delicate grip on the bulge that has formed under my thin slacks. My cock has never been this hard. I start running my left hand up her back until I have a firm grip on her curly hair. Her hand leaves my zipper to tend to hers. She unzips and slides her tight grey pants off in one smooth motion.
I wasn't anticipating the moment she slipped out of the passenger seat and straddled me. She was panting and so was I. She unbuckled my belt and my slacks and boxers were immediately around my ankles. She started to tease me. She was gently rubbing her wet panties up and down my shaft. Even in the dark driveway of her parent's house, I could see how freshly shaved she was. My hands were uncontrollable. I wanted to touch every inch of her body all at the same time. Her ass and thighs were the smoothest and softest thing I have felt to this day.
When I pulled her panties aside to see her lips glistening, she grabbed my cock and sat back onto it and let out to most satisfying moan I have ever heard. It was as if her soul was itching and she finally found a way to scratch. She rocked her hips back and forth on top of me, digging her nails into my skin. I could tell she was close. I felt her grip tighten and her breathing get shallow. When I felt her warm pussy start to contract around my cock I couldn't hold on any longer. Knowing how good she felt turned me on beyond imagination.
We came together for what felt like 10 minutes. As she slumped over my shoulder, my lips were against her ear. I whispered, "You're so fucking amazing." I could feel her smiling. She hopped back in the passenger seat and took off her panties before putting her pants back on. She put her blue thong around my rear view mirror, kissed me passionately and said, "See you tomorrow."