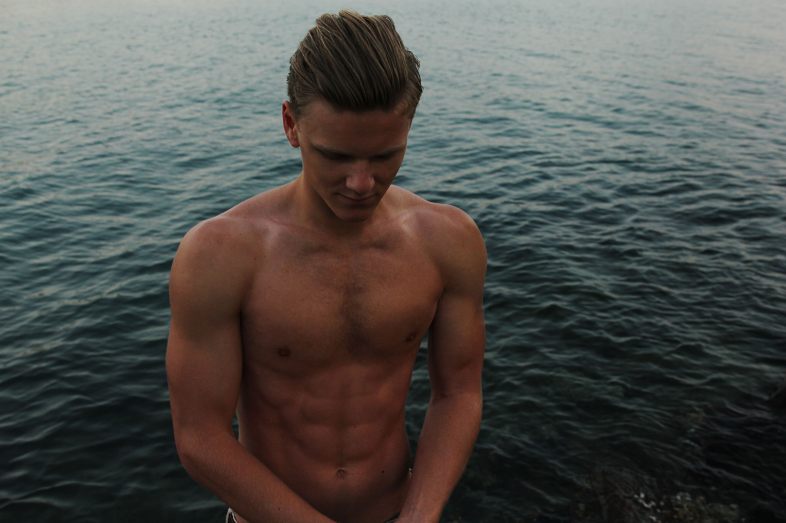 Right away, I knew you were going to be someone important in my life. I mean, it wasn't exactly right away. But I remember thinking that one night when we got wasted at Cabo Cantina and you bought me a street taco while we stumbled back to our apartments, "This guy is alright."
After a few months of hanging out, you were upgraded from alright to, "If he's the best I could ever do, that would be okay."
My mother would definitely think you're adequate. And that's really all a girl could dream of, tbh.
Throughout our relationship, you've always been so thoughtful. You usually remember to put the toilet seat down (Trevor rarely did, ugh, drove me nuts). And you always shell out extra for guac.
Trevor used to say we should just make our own. How is that realistic? Oh, sure Trevor, let's bring avocados and limes with us into Chipotle and start mashing it all up at the communal table, THAT WON'T SEEM WEIRD TO ANYONE.
I'm glad you're more rational than that.
When we're together, it feels Christmas Day. All twinkly lights and gift giving, fa la la la la, la la la la.
Trevor came from a broken family so holidays were always difficult for him. That's what I like about you. You're…uncomplicated.
With the holidays approaching, I should probably make sure Trevor is doing okay. Like, seriously, it doesn't mean anything. Halloween is coming up which is a reminder of Thanksgiving and that's basically Christmas, you know?
I'm gonna check in to make sure he's okay. It's nothing. Honestly. It's nothing.
I'm so happy to be with you.
Oh shit, BRB! Trevor is calling!!!!!