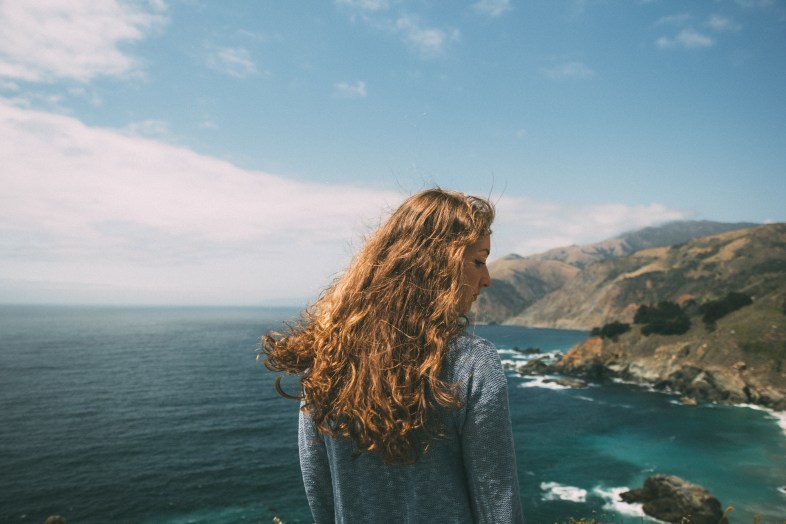 1. "I know if we're face to face, she'll come to her senses. Every drunk step I take leads me to her door. If she sees how much I'm hurting, she'll take me back for sure." — Nothing, The Script.
2. "And deep down I know this never works but you can lay with me so it doesn't hurt. Oh, won't you stay with me? 'Cause you're all I need." — Stay With Me, Sam Smith
3. "Now, here it comes, the hardest part of all. Unchain my heart that's holding on. How do I start to live my life alone?" — The Art Of Letting Go, Mikaila
4. "I see your blue eyes every time I close mine. You make it hard to see. Where I belong to when I'm not around you? It's like I'm not with me." — I Never Told You, Colbie Caillat
5. "You said, 'Goodbye, it's not the end. And if you need me, I'm still your friend.' Well, that's easy for you to say cause you caught it by the handle and I caught it by the blade." — The Blade, Ashley Monroe
6. "I still don't know how to act, don't know what to say. Still wear the scars like it was yesterday but you're long gone and moved on. But I still don't know where to start, still finding my way. Still talk about you like it was yesterday but you're long gone and moved on." — Long Gone And Moved On, The Script
7. "But if you love me, why'd you leave me? Take my body, take my body. All I want is and all I need is to find somebody. I'll find somebody like you." — All I Want, Kodaline
8. "Do you know that I went down to the ground, landed on both my broken-hearted knees. I didn't even cry 'cause pieces of me had already died." — Ghost, Ingrid Michaelson
9. "You only know you love her when you let her go." — Let Her Go, Passenger
10. "And the tears come streaming down your face when you lose something you can't replace. When you love someone but it goes to waste, could it be worse?" — Fix You, Coldplay
11. "I thought that I'd been been hurt before but no one's ever left me quite this sore. Your words cut deeper than a knife. Now I need someone to breathe me back to life." — Stitches, Shawn Mendes
12. "How can I begin again? How can I try to love someone new, someone who isn't you?" — How, Regina Spektor
13. "The silence isn't so bad till I looked my hands and feel sad. 'Cause the spaces between my fingers are right where yours fit perfectly." — Vanilla Twilight, Owl City
14. "I tried to sever ties and I ended up with wounds to bind like you're pouring salt in my cuts." — Fix A Heart, Demi Lovato
15. "Another shot of whiskey, can't stop looking at the door. Wishing you'd come sweeping in the way you did before. And I wonder if I ever cross your mind. For me it happens all the time." — Need You Now, Lady Antebellum
16. "Don't it always seem to go that you don't know what you got till it's gone?" — Big Yellow Taxi, Counting Crows
17. "So I'll check the weather wherever you are 'cause I wanna know if you can see the stars tonight. It might be my only right." — Split Screen Sadness, John Mayer
18. "And when we meet, which I'm sure we will, all that was there will be there still. I'll let it past and hold my tongue. And you will think that I've moved on." — White Flag, Dido
19. "And I'll take with me the memories to be my sunshine after the rain." — It's So Hard To Say Godbye To Yesterday, BOYZ II MEN
20. "Oh, I thought that we could be the greatest story that I tell. I know that it's time to tell you it's over but I don't wanna love somebody else." — I Don't Wanna Love Somebody Else, A Great Big World.