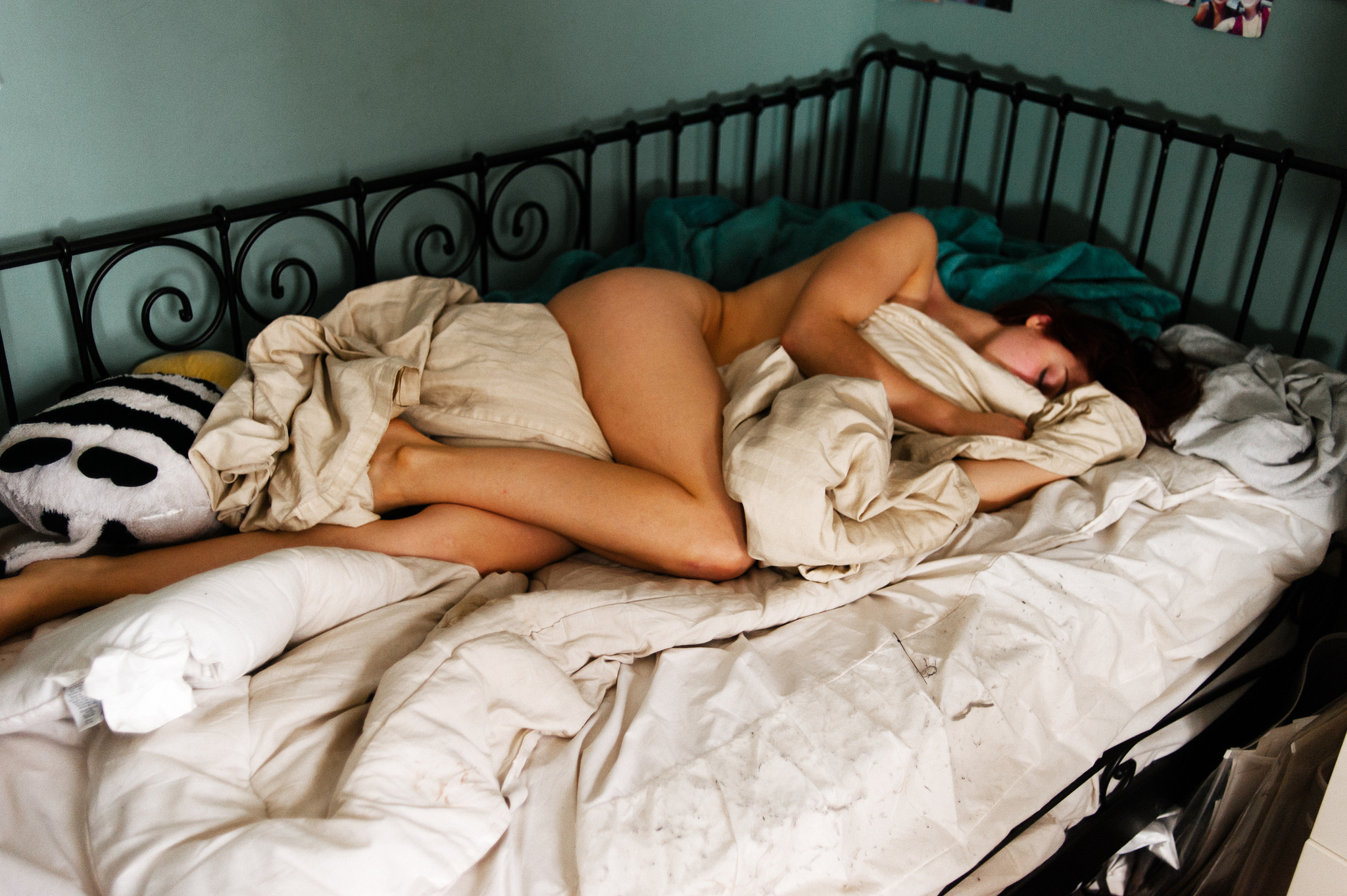 Tomorrow is my boyfriend and my 2 year anniversary. I've got his present as wrapped and the perfect card picked out. This card lies blank on my living room floor. I usually have no problem filling his cards with meaningful words but this time all I can think of writing is, "I'm sorry." Why do I feel the need to write this? Because two days ago, I broke the trust. I fucked up. I cheated.
Saturday night, I was at a party with my friends where I knew my ex would be. He and I have stayed in sporadic contract throughout the years since we had our fling. He and I are like magnets. You can ask anyone who sees us when we're together. Everyone is aware that we have a past and can see it in the sparks that fly between us.
That night, everything was laid out on the table. It feels good when we're together but he doesn't want to be the guy who asks me to leave a happy relationship. Fair. He also doesn't want a relationship right now. Fair. Yet, we still cannot keep our hands off each other. Not fair. Our talk ended with me asking him to take me home and him asking me twice if I was sure.
I know it's something I need to get out of my system; to end this emotional affair for good.
Everything in the evening pointed to this happening. No one saw us leave together. No one stopped us getting into the taxi.
We kiss in the cab, we kiss before I can even unlock my apartment door. An apartment, in which, there are multiple photos of my happy relationship. He throws me on the bed and takes off my clothes. The sex isn't the same as I remember and by the same, I mean my boyfriend is better in bed. But the attraction, the passion that was present in my bedroom is something that doesn't come along very often.
I wake up in the morning feeling not one once of guilt. I roll over and kiss his cheek and his face wrinkles up and he smiles. We cuddle and fuck again. As I drive him home and drop him off, a small wave of guilt comes over me. This guilt is not the kind that makes me pick up my phone and call my boyfriend. I only feel guilty for how perfect it was.
My boyfriend and I have been doing long distance for over a year now. It's no longer cute. Distance does not make the heart grow fonder. It makes you forget.
I will never tell him what happened this past weekend because it had nothing to do with him. We're young. We've discussed being together forever. But sometimes you need to be selfish. He is selfish because his time is spent building a business. Fair. I'm selfish because I needed one more night with my first love to know that it's not my future. Fair. Keeping this to myself and never speaking of it again. Not fair to anyone. But life isn't fair, it owes us nothing.
This weekend I chose to live my life to the fullest and I have no regrets. As much as I want to keep in touch with my ex now, asking him how he spent his hungover Sunday, what his plans are for the rest of the week, I know I can't. Because then it won't just be sex, it will be an affair. And that is something I can't keep to myself.
I've searched the internet for similar stories, confirming that what I did doesn't make me a terrible person, that I'm not the first one to not feel bad. What I discovered is this: a girl needs to live her life and why does being in a monogamous relationship constitute ownership over another person's body. It shouldn't but society has groomed us to believe that.
I know exactly what my life would look like if I told my boyfriend what happened. It would be awful and that is something I can't live with. So I will keep this to myself, as a sort of personal send off to my single life. I will move forward with my happy relationship; rebuild the magic. Right now, it feels like the right choice. I'll let you know how it goes.