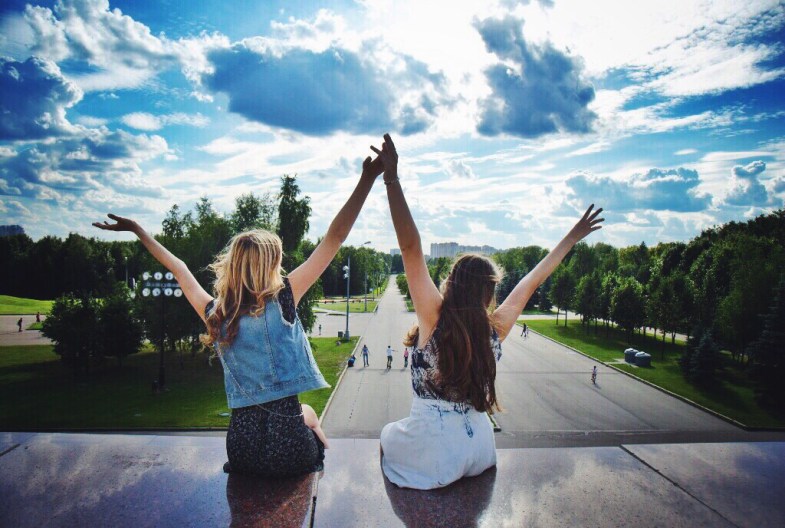 I have a confession to make: I lead an egregiously irresponsible life. I'm not talking about my inability to show up for work on time or my borderline inappropriate twist on "business casual."
Despite graduating into a subpar job market with a degree more aptly titled "Help Me I'm Poor," I moved to New York City. I literally and figuratively bought into a manic lifestyle of endless struggle countered by glimmering hope (and one-dollar slices of thin crust pizza).
I'm severely rent burdened, spending over 50 percent of my monthly paycheck on rent. I frequently skip lunch in lieu of the cheap happy hour drinks. I've yet to tap into Manhattan's esteemed restaurant scene but am well versed in thrift shops, flea markets and dive bars. The idea of saving for retirement is laughable and I uncomfortably live paycheck to paycheck in a city that's both my salvation and my adversary.
Most would call this decision financially irresponsible, naïve and romanticized. And I would have to agree with them.
But, I wasn't lured to this lifestyle by the promise of financial stability and the chance to open my first 401(k). My motivation lies in the rush of a new experience and the chance to lose and find myself in a city bent on chaos and hard work. I consciously chose instability.
In this respect, I am very much a typical millennial – vaguely entitled, intrinsically motivated, and in effect, financially discontent.
An Experience Generation
This nontraditional financial behavior puzzles even the most esteemed economists. To generalize, we value experiences over ownership and stability.
This is evidenced in our purchasing decisions, or lack thereof. Young Americans aged 21 to 34 are less apt to buy cars, purchase homes or get married – all traditional American milestones that once signaled success. Even the way we listen to music, watch movies and shop is based on access rather than ownership, aided by popular services like Spotify, Netflix and Rent the Runway.
The young adults of today view traveling abroad and attending experience-based events like music festivals as the marks of a fruitful life. Luckily for event planners and urban dwellings, you just can't put a price on life experience, so long as that experience validates an intrinsic desire. In a way, we're reinventing the traditional American ideals.
Money Can't Buy Happiness
The Great Recession showed us just how fleeting financial stability is. Whether through underemployment, a laid off parent or a family move to a more affordable community, we all experienced the residual effects of the financial crisis in one way or another.
This loss taught us an important lesson at the tender age of 18: There's more to life than money. In effect, we tend to place less importance on money because we understand the fragility of it; we've experienced it for ourselves.
Many of us instead choose to put stock in what's tangible and make financial decisions with our hearts. Oftentimes our hearts lead us to Coachella or a career in screenwriting instead of a two-bedroom house with a 2015 Bentley in the driveway.
Pics Or It Didn't Happen
The second-most impactful event of our adolescence was the dissemination of the Internet. Besides aiding in the procrastination that marked our high school and college years, social media became our go-to method for sharing, interacting and connecting with our peers.
Many of us spend money on the things we deem worthy of telling our friends about. You could say that the joy of having something is no longer in owning it, but in sharing it. What we buy is almost an extension of who we are, which is why we're willing to invest in the things that complement our personalities and align us with a certain subculture.
Our value system is one of the many qualities that make our generation unique. Despite less than favorable economic repercussions, I'm in favor of challenging our cultural norms in the name of societal growth.
Do you identify with the experience generation? Share your thoughts in the comments below or catch up with us on Facebook.