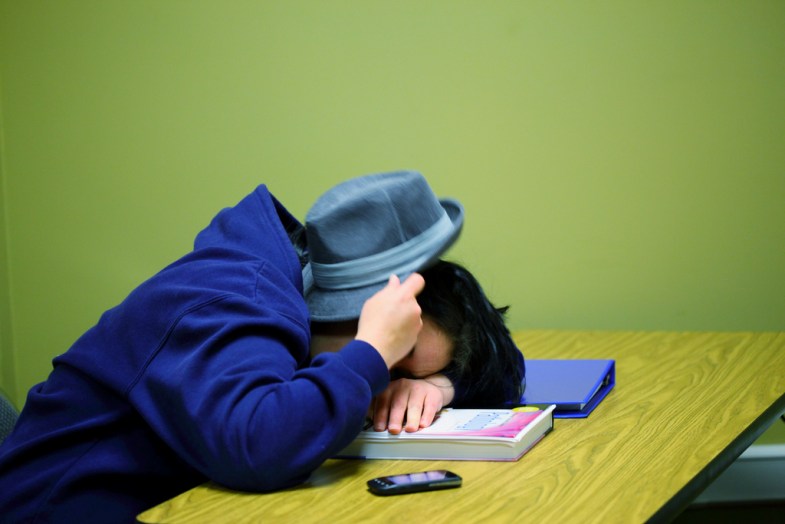 I'm constantly trying to improve myself, but sometimes, old habits get in the way.
1. Eat not one, but two large French Fries from McDonald's in one sitting.
2. Sleep in instead of finally starting my morning workout routine. I think this habit has been consistent for the past two years.
3. Have an adult sleepover with that pathetic guy I met on OkCupid. Why do I keep doing this to myself? Oh, right, because I crave male attention even when it's unhealthy.
4. Pretend I read some book, when I really just saw a film adaptation. I'm looking at you, Harry Potter.
5. Chain smoke after only after my first beer. I'm not even tipsy!
6. Order the (entire) pizza pie over the salad. Because any pizza can be a personal pizza if you believe in yourself.
7. Fake orgasm. I have a difficult time confronting men they're bad at sex.
8. Settle for the same summer job I've had for years. I leave the same job every summer and swear I won't go back. The spring comes along and I don't make the effort to look elsewhere.
9. Ditch plans to stay in bed and watch Netflix. Face it, it just sounds a lot better than having to put on pants.
10. Mix white wine with tequila in the same night. You have to understand, I was a freshmen in college and I didn't know any better the first time. I just haven't learned my lesson yet.
11. Pair yoga pants with a band tee. So no punk rock.
12. Add an undercover photo of my hot professor to my Snap story. I honestly couldn't resist. He has Shakespeare tattoos!
13. Listen to Can't Trust Thots on repeat. It's really catchy, okay?