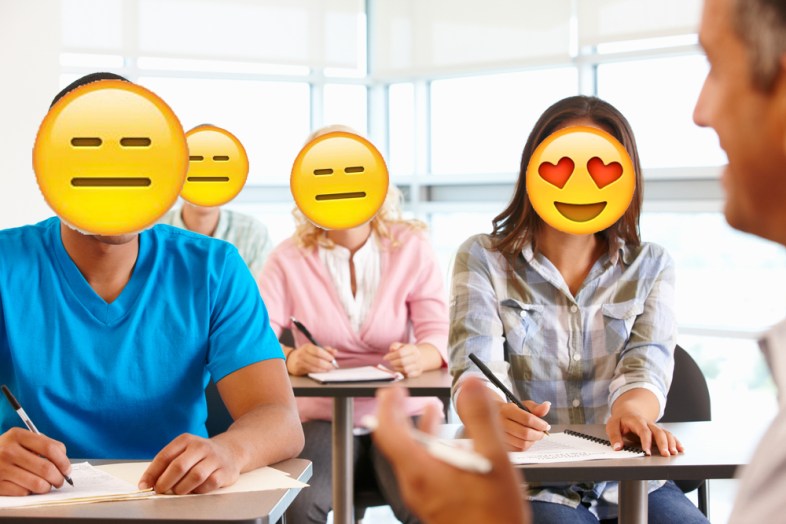 Pros:
You love going to classes. Gone are those days when you would just want to skip classes and sneak out somewhere interesting for you. Because you are madly in love with your professor, you think of how you would please him or her by being that goody good student in the class. You study well, and participate in discussions quite often. You make his or her approval your motivation to do well.
You tend to carry on matters in a more serious level. You may have been used to deal with things childishly, with that feel of you're just a student, and someone else would with be willing to shoulder those big responsibilities of yours. Because you're in love with someone who has the degree whom you can see very clearly how he or she takes his profession, it would be a reminder to you to think and act more mature. How would he or she like a kid after all?
You will make getting a degree your goal. You would imagine yourself being with your professor someday, and that would drive you to become more persistent and diligent in pursuing your college diploma. Unless you envision yourself to a housewife or househusband. Do you?
You realize that age really doesn't matter. Maybe you have heard a lot from your family and peers that there should only be a minimal age gap between couples, and that the guy must always be older than the lady. And now, you start to think that it actually doesn't matter. You realize that age is just a number and it is maturity that matters.
Cons:
You are only allowed to dream of a story that would likely not really take place. Your professor may already have that special someone even before you became his or her student. Or if not, he or she wouldn't bother to think of waiting for you because that might actually be waste of time. There are many singles out there who have the degree and profession, so why you? In fact, your professor might never even have thought of you because you're just really a kid student in his or her eyes, and nothing more.
It's not ideal. His or her colleagues are also your teachers. Imagine hanging out with your beloved professor's friends, and find out that some of them were those who had you failed in their class, or if not, humiliated you in front of your classes?
It's against the rules. Unless waiting is the game, then good for you. But that would be a one in a million chances. Of course, as a student, your professor would not take a relationship with you if his or her profession is at stake.
Many people would disagree with you. You would hear a lot of negative things from others, bashing you for that choice of yours. You might even lose your friends because they deem that your love for your professor is inappropriate, and they would say a lot of hurting words to you, and even behind your back.