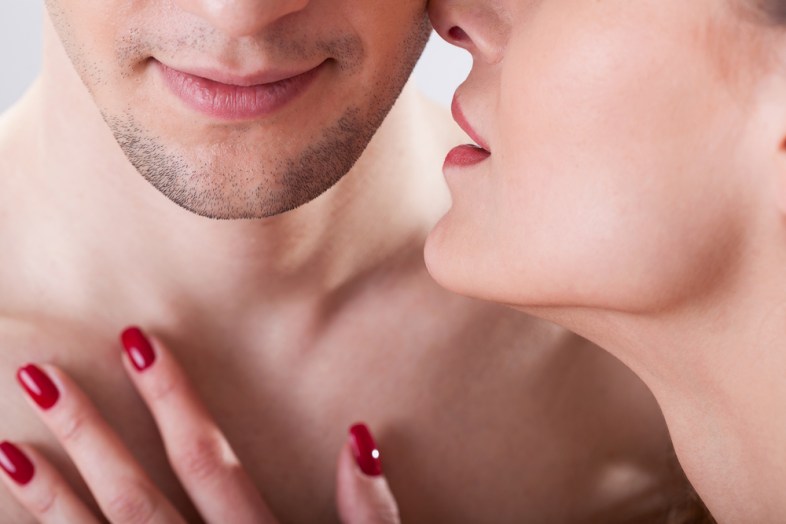 Call me a masochist, a repeat offender, whatever you would like. I was blind and in love. After months and months of dating and finding out I was nothing but his mistress, I let him back in and did so with open arms.
Several of us listen much more to our hearts rather than just go with our common sense when in regards to love. My excuse? I was young and he was just about everything I wanted… minus his player ways. He made me happy. Beyond happy but the first heartbreak was not enough of a lesson for me to have learned.
My first mistake was responding to his text. He was at work, taking his lunch break. It said "On my break, heard you moved back into town. You should come say hi." Against my common sense, because I was dating someone new, I went. At the time we were both 20 years old. I was working for a modeling agency and he was working retail at my favorite mall. I, of course, quickly got dolled up and made it to Aventura Mall in record time.
Walking in I was a mess of nerves but so excited to see him, after all, it had been nearly 8 months since we'd seen each other. I text him as I was walking in to let him know that I made it there. Within seconds of me reaching about a store away from his job I felt his arms wrap around me from behind. He had been waiting and most likely (creepily) watching. He grabbed my hand and led me to one of the malls emergency exit service hallways. We talked for a few minutes and that's when it happened. He grabbed my face, leaned in and kissed me. I was hooked once again and all the past hurt flew out of the window.
While on cloud 9, I drove back home, broke it off with the guy I was casually seeing, immediately making weekend plans to see him again. We started seeing each other regularly. I allowed it because I was under the influence (again) that I was the only one. We went out; I invited him over, cooked dinners, spent nights together. It was great. Then one day he showed up in a much too familiar car. It was her car. The woman who I had believed was his ex girlfriend.
This time, instead of waiting for her to reach out to me and bash me, I reached out to her, she confirmed that they weren't "official" but she was still "in the picture". That's when war broke out between her and me once again and he entertained it…. we entertained it. She and I kept an on going battle acting as if we weren't aware of the other and continued dating him. We did everything to be better than the other, not realizing we were only hurting ourselves.
After a few months, I finally backed out of the relationship and thank goodness I did. She stayed with him and monitored his every move. She had to suffer and deal with all the insecurities of being with him. For months, she would write to me claiming she was "confiding" in me and needed to know if he was still reaching out to me. After 2 months of truthfully denying the claims, I just avoided her calls and IM's. I couldn't let her relationship consume me. She decided to stay, I decided to back away.
It took me several months after completely walking away to realize that the pain I was feeling was caused by self infliction. I knew better but I chose to put myself right back into that predicament. This isn't a case of not knowing self worth or a lack of self respect or love. It's a case of following my heart. Now I couldn't dare blame him for that second heartbreak. It wasn't his fault. I knew his habits, his ways, the signs. I was aware of it all but instead of going with what I knew, I let it happen again. Sure, I got burned. I learned from it…. or so I thought I did.