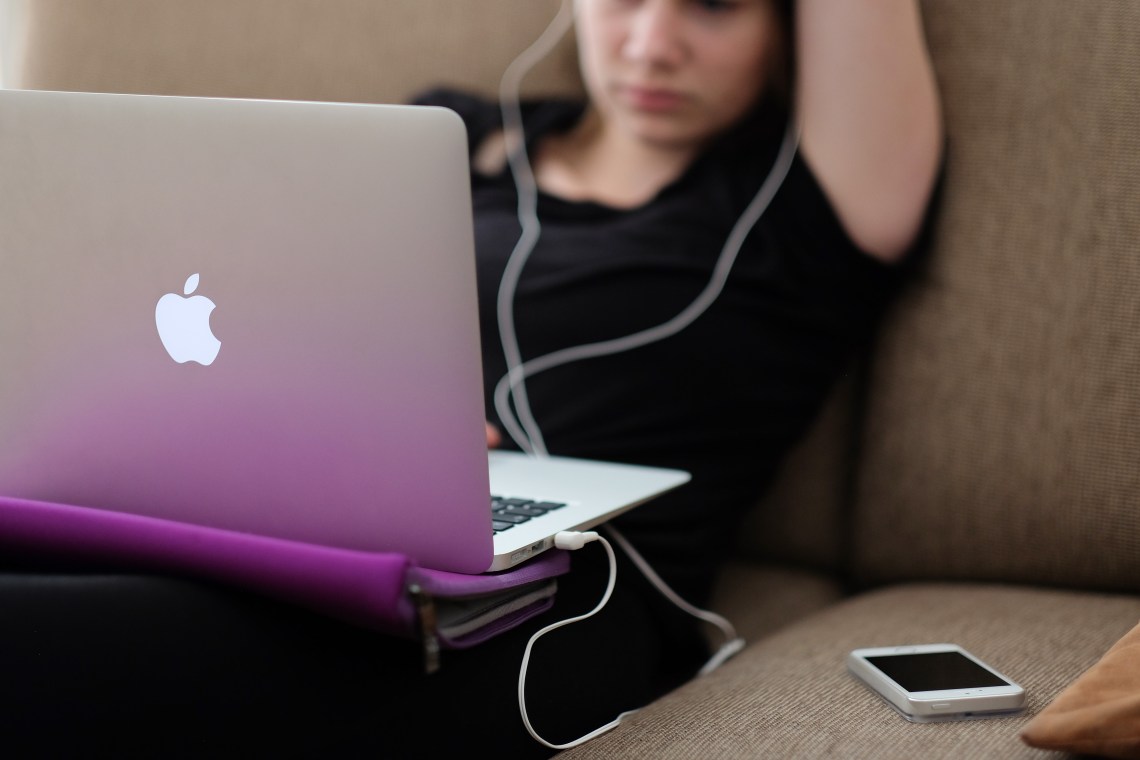 Netflix is at it again, launching a viewing trend that might do to its competitors like what its then revolutionary TV and movie-streaming did to the former DVD-rental giants like the late, lamented Blockbuster. It's called "binge-watching" and takes a page from the strategies that had made DVDs and the now-obsolete VHS tapes a success decades ago.
Remember how your favorite shows locked you up in front of your TV set for days? You record, save up, or rent all the episodes of a series (or two) that you like and watch them all on a weekend. Your excitement at following the thrills and chills of the show rises, the cliffhangers that come at the end of each episode don't leave you wanting for more, and you can finally follow the storyline and the characters you've come to love and hate at your pace and time. And if you were the sort of fan who wanted to solve every puzzle or decipher every code, like the die-hard followers of "Lost" and "The X-Files." you'd take notes of each line, plot twist, and change of scenery like a lawyer in a courtroom. In short, binge-watching made you the one in control of your TV-series-watching pleasure.
But the problem with that old model is that you had to wait for the entire TV series' season to end before you could binge. Netflix does not have that limitation. Now, it offers up the complete season of its hit original series like "House of Cards," "Stranger Things," and "Daredevil" in one seating. Viewers don't have to agonize through a month to watch the final fate of the Underwood's rocky marriage, Will's entrapment in the Upside Down, or the Punisher-Daredevil bromance. Now imagine the kind of jubilation that fans of HBO's plot-dangling "Game of Thrones" would feel if they had the same option.
But they don't. No other cable network or video-streaming service apparently is offering binge-watching. The New York Times said that Netflix's counterparts did not provide data about similar or contrasting behavior from their subscribers. According to Netflix's study, the strategy seems to be working; its subscribers watch two hours a day of the same series to finish one entire season. Esquire, echoing the study's median binge-watching rate, notes that the median time in finishing a season is four days or a week, at the most.
Expect the strategy to continue, and maybe a few of Netflix's competitors to follow the trend. And when you decide to try it out, remember these few tips to enhance your binge-watching pleasure:
1. Schedule a time and a place for this. Block off the weekend or the first nights of a weekday. Finish your work assignments and home chores beforehand. Nothing should interrupt as you zip from one episode to another.
2. Have a multimedia set-up that complements your viewing preferences. Are you more comfortable lounging on the sofa or all bundled up in bed? Do you like watching on a big screen with full sound surround, or up-close and personal with headphones on? Whether you choose a smart TV or any mobile device, check to see that you're all powered up. Extension cords, cables, and power banks should be ready. Nothing wrong with being extra prepared.
3. Make sure that your Wi-Fi or LAN connectivity is stable and secure, so that your viewing remains uninterrupted. Video-streaming can be slow if the connection is weak. Better invest in a back-up like a network extender, which can boost your smart device's signals to a full five bars. Frames might freeze just when Underwood is about to show his ace. You don't want that to happen.
4. Have your dinner or snacks in front of you on the table beside your TV, laptop, or tablet. It can be a pain to pause the movie just to prepare your food or order a pizza, right when the episode is nearing its climax.
5. Make sure your friends know you are binge-watching. That will alert them to the fact that they can't ask you out for a drink or call you on the phone for a conversation that particular night. On the other hand, you can ask them to join you, but establish house rules first ("No talking throughout the viewing.")
Netflix has redefined the game of video-streaming, but with a little bit of preparation, you can get to watch all the episodes in one or a few on the get-go. And regardless of how Netflix's competitors match up, binge-watching makes you, the viewer, the ultimate winner.