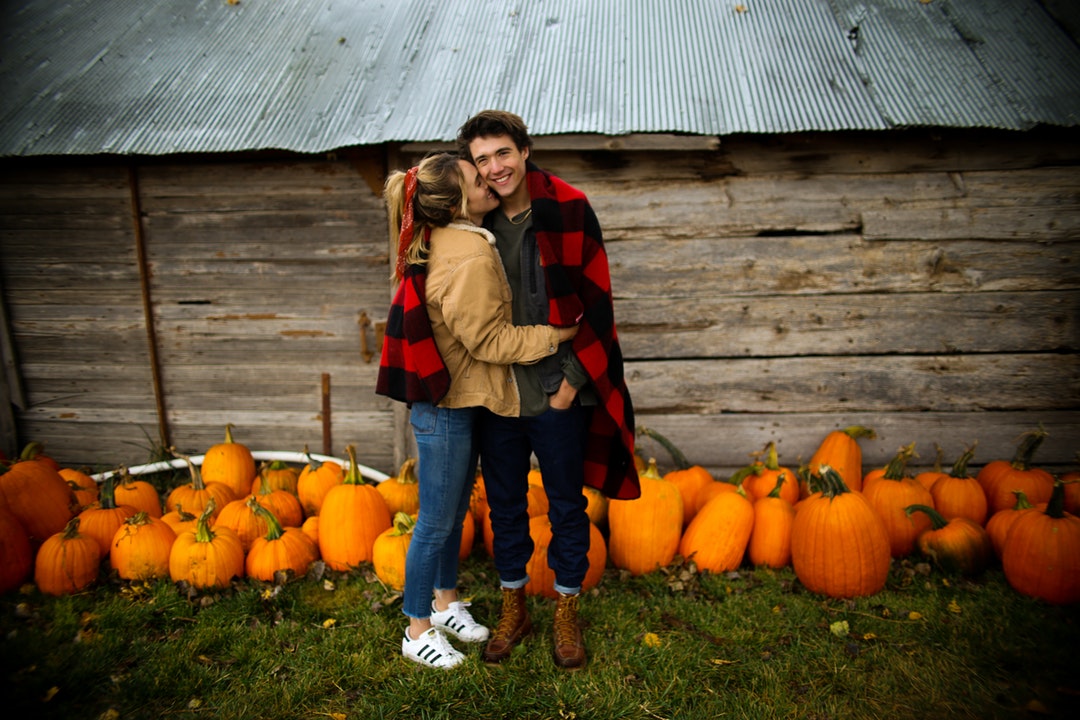 While most of your friends are settling down or having babies, here you are – still having a crush on someone. This remains as one of the sources for your inspiration. This is one of the reasons that make you smile when you wake up in the morning. Just like a teenage girl, the idea of this person fascinates you. You like this human. You really do.
He might be an officemate, a common friend or someone who has the same interests as you. Anyone. Silently, you are one of those people who appreciates him. You may not utter words directly to him but even by yourself, you know that you're proud of him. In all ways. He inspires you to become a better version of yourself. By simply existing, he keeps you going.
He might be someone who is a man of art. He might be someone who writes his heart out. You can just stay at his Instagram feed, all day long. You can just read his words and embrace their meanings. You can just stare at his works then you'll suddenly reflect about your life. He definitely is a talent. With his masterpiece, he pushes you to keep your passion burning.
He might be someone that you randomly see in hallways or cafeterias. A simple "Hi" or a quick glance of his face instantly makes your day. There's a tiny pinch that you feel when a day passes without a trace of him. He makes you look forward in going to work every day. He is one of your mood-boosters.
He might be someone who watches your favorite series. He might have seen Game of Thrones, since Episode 1. He might have cried with Ted Mosby in How I Met Your Mother. He might be someone who roots for quality films. He might be someone who goes for the storyline and cinematography, not just for bandwagon. You might have the same movie of your lives. You may sound stalker-ish for knowing all of these things – every little thing that makes you like him even more.
He might be someone who loves travelling. He might be someone who enjoys the mountains. He might be someone who adores the seas. He might be someone who captures life with photography. You secretly admire his capacity to see the beauty of God's creations. Both of you wants to explore this vast universe. Both of you wants to try new things. He finds joy in roadtrips. You find worth in adventures.
He might be someone who reads good books. He might have read Paulo Coelho's The Alchemist. He might have felt Toru Watanabe's nostalgia in Haruki Murakami's Norwegian Wood. He might be someone who has meaningful playlists. You might be amused with his taste of music. You might be surprised that the two of you listens to same songs. In those moments, you somehow feel connected with him. Sounds too dreamy, right?
Knowing the reasons why you're into him, all you can do is to like him from afar. All you can do is double-tap or react with a heart on his posts. All you can do is view his IG stories and celebrate when he had seen yours too. All you can do is smile when you see him. All you can do is to congratulate him for his milestones and greet him on his birthday. All you can do is sit back, relax and enjoy. Yes, just like in movies.
Having the chance to talk or exchange messages with him is a plus. You might be able to share the realest conversations. You might be able to hear his thoughts. You might be able to confide your deepest secrets with each other. You might be able to have his care and trust. But you can never confess how you feel about him. It will just ruin everything.
Some may say that you're way too old to have a "crush life." Well, shrug them off. No one can stop you from having someone who makes you happy, even from a distance. Though the chances of taking things to a next level is low, you just have to keep going. You are not expecting anything. You just see him as someone special, as simple as that. The safest way to keep him is to be incognito. He should stay as a crush. No more, no less.
P.S. But if he's willing, I'd love to take it to the next level too.***