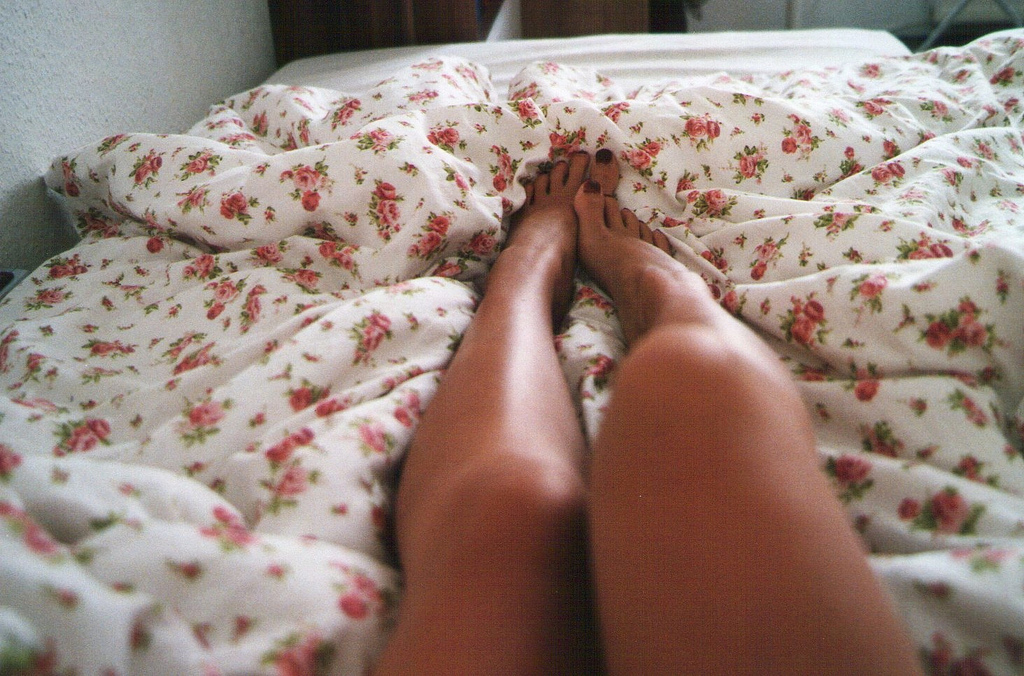 Breaking up sucks. It's genuinely one of the world's worst feelings because it is rejection at in one of its purest forms (well, most of the time). In every break up that I have had, I always find myself wanting something more, wanting one last statement that is somewhere along the lines of, "I love you, but this just can't work" or "I'm gonna miss the hell out of you."
Obviously, that never happens. It always sort of dissolves unromantically with either a slough of cursing insults or with a box of stuff, the slam of a car door and so many words still unspoken.
There are also times when it sort of turns into limbo.
We all have that one ex who is just so determined to stay friends after that they still offer to buy you coffee and see you everyday to try and keep some piece of that relationship-comfort-zone that we get into. He is the one that is particularly dangerous because he's the one who tests your independence and makes you wonder if you'll ever move on. Or if you even have to.
Well, after a nice long "friend date" with my most recent ex, I decided to do something a little bold. I decided to ask him if he was sad that the relationship was over. I needed some answers. He said no, that he was perfectly content with the decision that we [he] had made. Blow one. I then asked him if there was anything he'd miss about our long and comfortable relationship…
He proceeded to say, "Yeah, but it's not important."
Being the overly curious, romantic that I am, I BEGGED him to tell me what it was.
"You're really good in bed."
Blow Two.
Um, what?
I was shocked, stunned, and hurt.
I had given my heart and soul to this man, and all he would miss was my sexual prowess.
He wouldn't miss the home-cooked pizzas we made together.
He wouldn't miss date nights to our favorite downtown watering holes.
He wouldn't miss holidays with my family.
He wouldn't miss the way I kissed his forehead when he was doing his homework.
He wouldn't miss the mini-adventures we'd take at the most irregular times.
He wouldn't miss my academic advising help in which I spent hours helping him redo his academic plan after failing YET ANOTHER class.
He wouldn't miss any of that.
Instead, he'd miss my body and the nights we spent in the dark. The time we spent not looking at each other because we were too entrenched in the act of pleasure.
He would miss having someone there for his needs as a man. A deed any woman could do.
That was when it hit me that he wouldn't miss ME at all. He'd miss the convenience and the comfort of having a woman. He wasn't even concerned about me, so this whole "let's be friends" bullshit was more degradation than validation. It's the shoebox under the bed you hide the things you only use every-so-often. You ask to stay friends so that you are still in that person's good graces in case there is something that you need in the future.
And to that I say no. Hell no to your "friendship."
That is absolutely no way to treat a woman, especially one that has graced you with her time and energy. I refuse to be put on a shelf for safe keeping only to be put there for her appeal.
No woman should ever feel so objectified by a man who once said they cherished her.
Lesson to the man whose only interest is sex and only acts in the interest of that interest. Women are far fiercer than the eye can see.