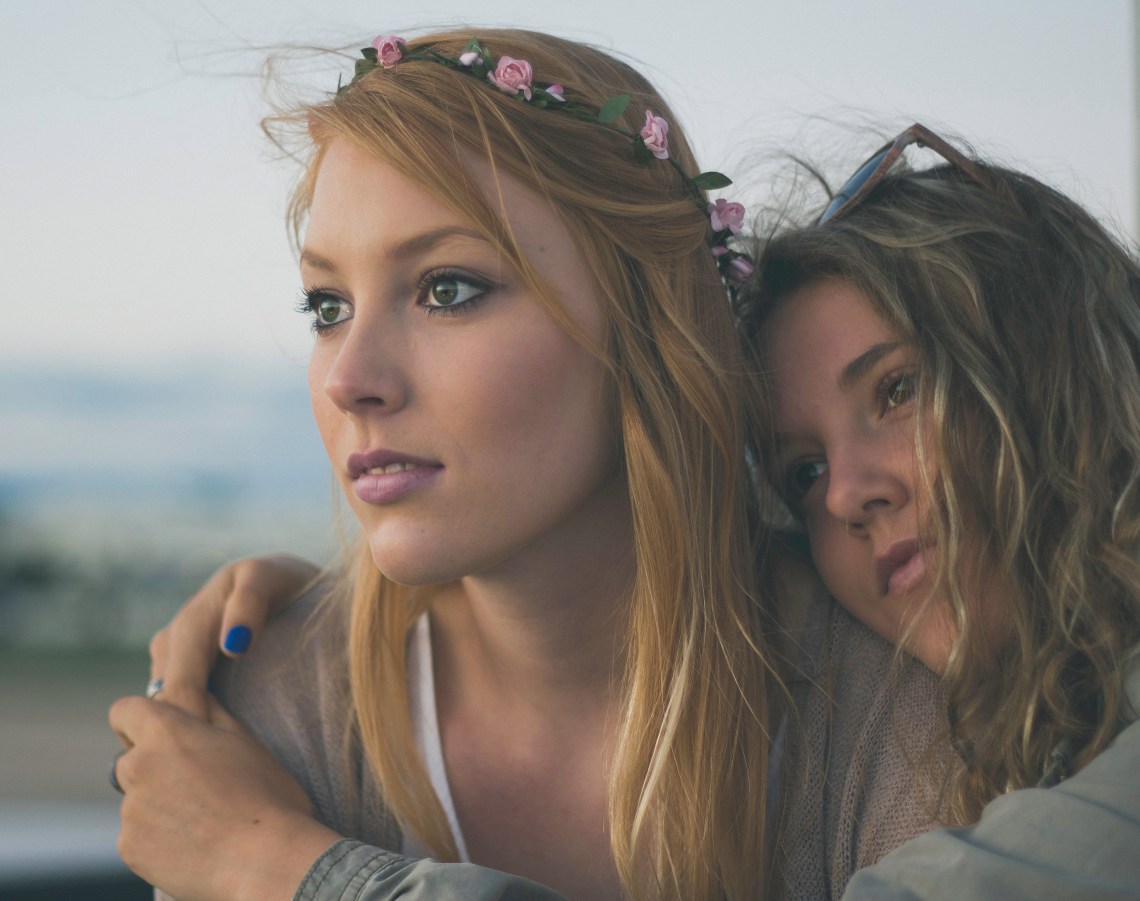 First, it's a missed phone call. You're distracted, on your way somewhere, it's rush hour and raining and it's only a missed phone call. But you stare at the screen until it stops ringing, and only then look away. You will call back.
You forget.
Nothing's wrong, is the thing. You have a lot on your mind, it wasn't intentional. Why would it be?
You're busy.
Next, you reschedule a coffee date because something came up, but the truth is you woke up in a foul mood and just want to stay in bed and cry a lot. It's not her, it's not, it's just – life.
Raincheck? you ask. Sure, she says.
But you don't set a date, and neither does she, and it doesn't happen.
Nothing's wrong.
You leave town for a day, then for a week, and send a picture of a sunset because you think she'd like that. She replies with a smiley face, and it's fine. It is.
You start saying things like, I think she went to some party last weekend, and, I guess she has a new boyfriend. You've deleted Instagram but check her profile on the web version every day, which is something you wish they'd have warned you you'd start doing because, wow.
You wince when you see new pictures with new friends in new places laughing at new jokes but maybe that's the whole point of Instagram, really, so you let it slide. It doesn't mean anything anyway.
You get mean and jealous and stroppy, and it's ugly. You hate the words coming out of your mouth but it's too loud in your head to stay silent. You repeat it doesn't hurt enough times that people start believing you.
You hear about her big promotion and wish you could text but it's been so long you wouldn't know what to say. You hear about her breakup and wish you could call but you still hang up after the first ring.
Nothing's wrong but everything's on fire.
Someone asks you about her weeks later and you catch yourself in time, but it's a close call. You smile a good smile and say she's doing fine, and it's believable, really, it is. If you didn't know any better, you'd think you didn't miss her at all.
You find a note she wrote on a napkin months ago, tucked between the pages of a book you haven't picked up in a while, and it falls out as soon as you open it but your breath doesn't hitch, it doesn't. You're just surprised, that's all.
You're my best friend and I love you a lot, the note says.
Your breath doesn't hitch. It doesn't.