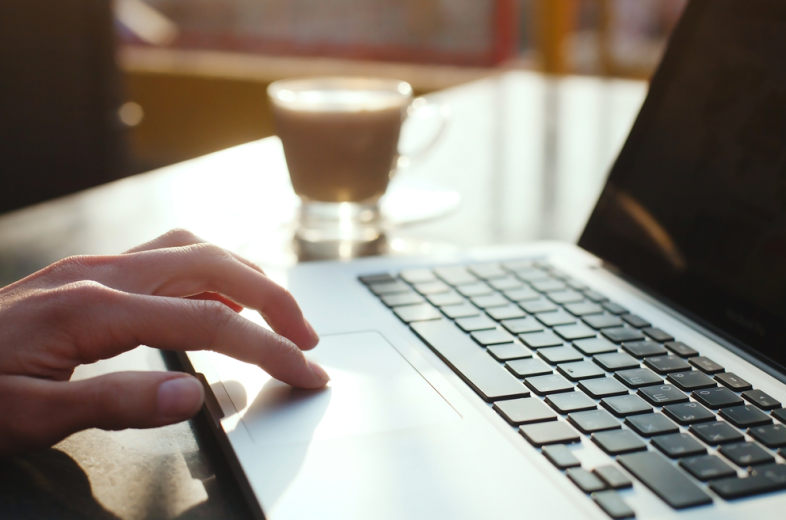 While home to less than 5% of the world, America boasts 24% of its prison population. The prison pen pal community has shares its own nuances and language, seldom understood by the outside world.
Inmates seeking pen friends set up their online profiles usually by proxy through a family member. Profiles are varied. Some prisoners are born in 1989, 1992, 1993; using their prom photo on their profile. Others post dusty photos from the 70s; the era that they were incarcerated. A few women (who, on one site are advertised with FEMALE written in bold and red) denote their body measurements. A man serving 54 years, a 'lifer', offers his original 'Roses are red, violets are blue' poem. There is a noticeable number of official serviceman photos. Offenses vary, if that information is volunteered at all. A civilian will quickly learn that Credit Card Abuse is a felony, not a throwaway remark at a J. Crew sale. Almost all are seeking friendship with a stranger.
In these profiles, the whole spectrum of the human emotion is portrayed. There's humor "Life is not like a box of chocolates… it's more like a jar of Jalapenos! What you do today can burn your butt tomorrow!" There is intentional irony: inmate serving time for Grand Larceny seeking pen pal to "financially help me get back in to the world". There's also desperation, and image-laden erotic proposals. Reigning supreme is hope: a "rush decision" put one man behind bars for the past 30 years, but he poses proudly with his adopted family which originated from a random pen pal exchange.
"Prisoners are persons whom most of us would rather not think about." This is the first line of 44-year-old Leontien Bleeker's bilingual blog where she details her prison pen pal experience. Bleeker hails from the Netherlands and for the past four years has been corresponding with incarcerated Americans. At the height of her commitment, Bleeker dedicated 20 hours a week to the cause. "Currently I write 11 inmates: 10 men and one woman. They are black, white, native, hispanic and serve sentences ranging from three years to life, and Death Row," Bleeker wrote. "I have visited three of them in person and during this time, have become friends with their family members, with other pen pals and with an ex-convict."
Each prisoner possesses a unique motivation for corresponding with a civilian like Bleeker, that is, in addition to companionship. "I have helped some inmates get back in touch with people, go back to school and study, deal with the loss of a son… I'm working on a prisoner's case now with two human rights lawyers." Bleeker wrote.
Bleeker was searching for an activity to fill her evenings at home when she came across an article. "It was about writing inmates in the US… it drew my attention because I love America yet I find it incomprehensible that people are being locked up for half of their lives for 'crimes' for which one would only get a slap on the wrist in Holland." Bleeker explained. 

A Chicago man who has asked to be identified only as Rob K. writes to three male pen pals in different US jails and prisons, two of which he knew on 'the outside'. Rob shares a commonality with these prisoners that he has corresponded with since 2012, but yet to meet: drug addiction.
"I am a member of Narcotics Anonymous who writes inmates in US prisons that are seeking help from addiction. I have wrote either three or four, with him being one who continues to write back. We work through the 12-Steps [addiction recovery program] via standard mail and share what is going on in our life." Rob K. wrote.
With 18 months of sobriety under his belt, Rob K. enrolled for a B.A.S in Criminal Justice of which he graduated in June 2013. The familiarity with his former life and the justice system drew him "Since addiction felt like a prison itself I could relate. Many of my former using friends have been arrested" Rob wrote. "I learned of our country's high recidivism rate and being in recovery I found that friendship can comfort the soul.
As a married man, Rob's only criteria for selecting a pen pal is that he be male, and he is in the minority; open to the idea of corresponding with a person convicted of a sex crime. "I do not wish to minimize that horrible crime – but I believe paedophilia is a sickness and if someone is asking for help – not necessary from that, but in general: I should help them." Rob explained. Unsurprisingly, sex offenders dominate the 'Inmates Not Receiving Mail' lists on pen pal websites.
Rob considers his friendships with fellow addicts a two-way street "Our correspondence is huge to my recovery… [When] I see one of their letters in my mailbox and right there my appreciation for my freedom from both government prison and addiction kicks in."
After reading the book Fish by T.J. Parsell, Michael F. felt compelled to write to a prisoner. "[Fish] really awakened me to the difficulties faced by gay men in the U.S. prison system. Being gay myself, I wanted to help someone like T.J. Michael's pursuit of a prison pen pal could be out of a Lifetime script: jailhouse fraud, an inmate identifying as gay to attract more mail, and an unlikely friendship with a convicted killer. Aside from a few colorful moments, the 36-year-old New Yorker has settled in to a nice groove, regularly sending positive letters to two American inmates.
"I think they seek connections to people on the outside in order to stave off the negative effects of incarceration," Michael wrote, going on to emphasize how much he receives in return.
"This will probably sound incredibly obnoxious, but they have taught me, in a certain sense how to love, and how to love more unconditionally. I am not speaking of a romantic or sexual kind of love. I love the two men I write in a way that puts the judgment for their crime on the back burner and lets me explore new realms of friendship," Michael said who has only just secured the support of his loved ones for his letter writing.
"I have this luxury in the sense that I am not connected to any of their victims. To love them in this way is to – in a certain sense – deny a certain level of compassion for the victims of their crimes. I want to be sure that those who read this know that I understand this paradox."
The three pen pals I corresponded with yielded similar warnings. If you are so inclined to contact an inmate, go through a reputable site (through my research www.writeaprisoner.com seems the most comprehensive and well-known). If you're offering friendship exclusively, be forthcoming in your introductory letter.
You'll notice patterns: women and men typically seek partners of the opposite sex. Money or legal help may be asked of the pen pal including the common but illegal practice of transferring funds from one prisoner's account to another. Gay males receive more mail then straight males seeking friendship, according to one source. Liabilities aside, provided that the pen pal sets their boundaries from day one, a long-term friendship of mutual benefit can grow.
Armed with this information, I contact an inmate. Pouring through hundreds of profiles, I find 27-year-old Derek, who shares my age. Derek is incarcerated for a string of drunk driving offenses; a crime a few of my friends could easily serve time for. The young man has just over a year inside for his first prison stint. In one photo Derek is sunning himself on a beach, goofily posing with a giant Sunny D bottle. In the other, he sports a beanie not dissimilar to the one I wore over the winter. Derek seems familiar to my world, and so I pen him a brief introduction, offering him a friendship through correspondence. The website assures me they will print and mail it to him.
One month later and I'm yet to receive a response. I'm reminded of Leontien Bleeker's words "A letter is a lifeline to an inmate". At least Derek knows that across the world, a friend is waiting.