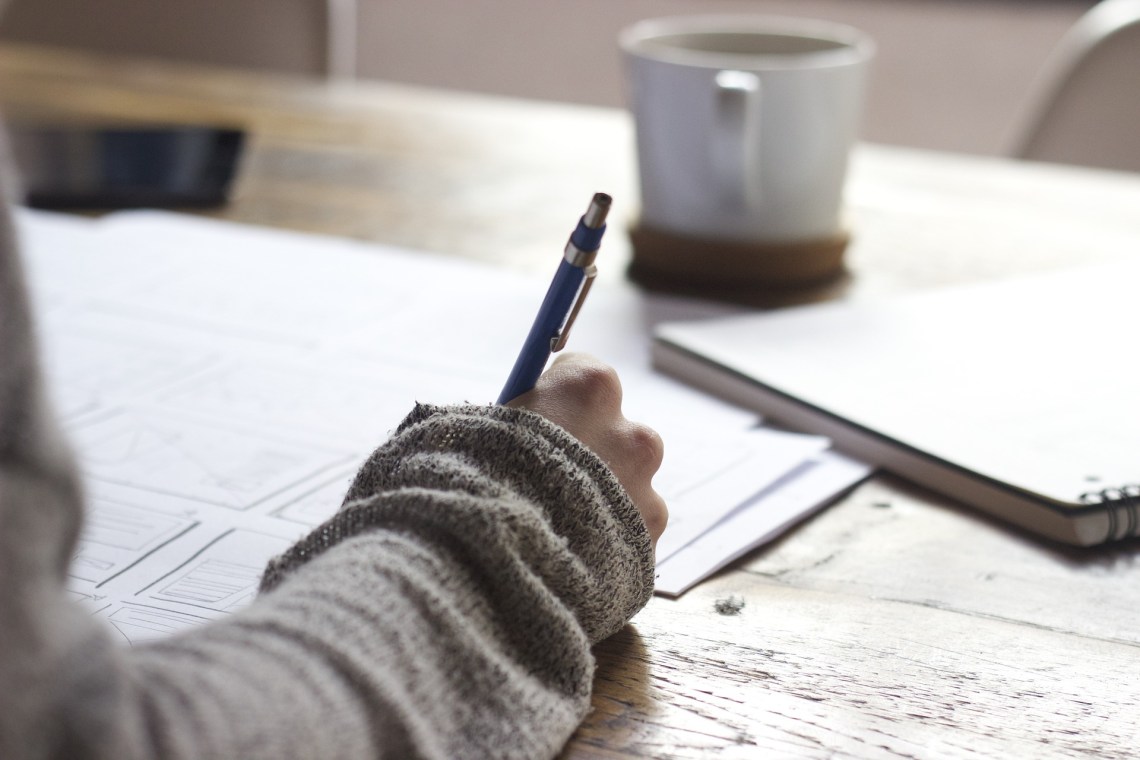 Let's just say it, job interviews are the worst. Sweaty palms, stuffy blazers, awkward handshakes and always that one question that you just can't think of an answer to. We've all endured it.
Recently, I decided to get my resume back out there and look for a new position. I probably heard back from 20 different companies and had in-person interviews with around 10. Finally, after about a month, I received an offer. What went wrong with the others? That I will never know exactly, but I do know that from the first to the tenth my interviews skills had drastically improved. I graduated from a good school, I have good work experience, I answered all of the questions "correctly," but never seemed to hear back. It seemed like I just wasn't standing out to the interviewers. So it was time to start trying new things. These are some changes I made that I could tell made me a more memorable candidate.
1. Precheck Your Interviews LinkedIn Page. Some people might think this sounds "stalkerish" but I disagree. If you have your LinkedIn privacy set to allow those to know when you look at your page, the person Interviewing you will likely receive a notification. This, not only, gives the interviewer an easy link to see your profile but also lets them know that you've done your homework and are taking the interview seriously.
2. Wear a Pop of Color. My go to interview motto was once "all black everything." My top and bottom were plain and I topped them with a blazer that always looked a little too big for me. I have since revised my outfit to show a bit more of my personality. Yes, I love to wear the color black. But I am also a lively and creative person and want to show that in every way possible. Now I often ditch the blazer to avoid sweat pouring down my face in the middle of answering a question. I add fun colors to my look with necklaces and lipstick. My new motto is "comfortable, colorful and confident."
3. Make It Personal. Look for ways to relate to the interviewer on a personal level by finding things you two have in common. Pets are my go to. If I work my dog into the conversation the interviewer often asks about his breed and start sharing information about his/her own. Getting off topic from "the job" is always a good way to show that you are a likable, real person.
4. Make a Joke. If tense and uncomfortable interview talk isn't fun for you then it probably isn't for the interviewer either. Relax, take a breath and talk to them like a person. Yes, the joke can be cheesy. I often make puns about my last name and as lame as it sounds they usually get a chuckle. If nothing else it shows you are putting effort rather than just showing up.
5. Ask Real Questions. Typically the interviewer is going to cover the main points of the position and work environment. When you finally have the chance to be the one asking the questions don't waste the opportunity. Logistical questions show that you are really imagining yourself in the position and want to make sure it meets your needs. "Do you know if there is a Starbucks nearby?"
6. Bring an Eye-Catching Resume. Verbal skills have never been my strong point. I often talk very quickly and give brief answers so showing my best self in a 20 minute interview is never easy. That is why it is vital that my resume tells half of the story. Since I am looking for jobs in marketing, the best way to show my skills is through marketing myself. I've updated my resume nearly every day this month always finding a way to make it better. Put time into it. Make it creative. Don't be afraid to use color.
7. Quirky Follow Up Email. Remember that joke I mentioned earlier? It's time to bring it back up in your follow-up email. It that seems like too much try to reference another part of the conversation to let them know you were engaged. Most importantly, never copy paste and generic template with "Follow Up Email" as the title. Think outside of the classic follow-up letter. It's okay to be casual.