Latest Posts
One day you're heartbroken, then suddenly you're in love, then suddenly you have legs.
By
Anna Drezen
,
Toss part of meat in an old iron skillet your grandfather gave you the day you shot your first buck. A flat stone covered in noseblood works, too. 
By
Anna Drezen
,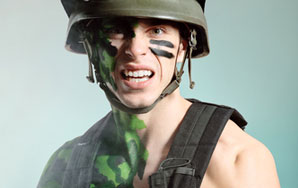 I rolled my head to the right, and noticed the military headshot hanging over the antique dresser. Of course, this was David's secret apartment. The one I'd pretended not to know about.
By
Anna Drezen
,