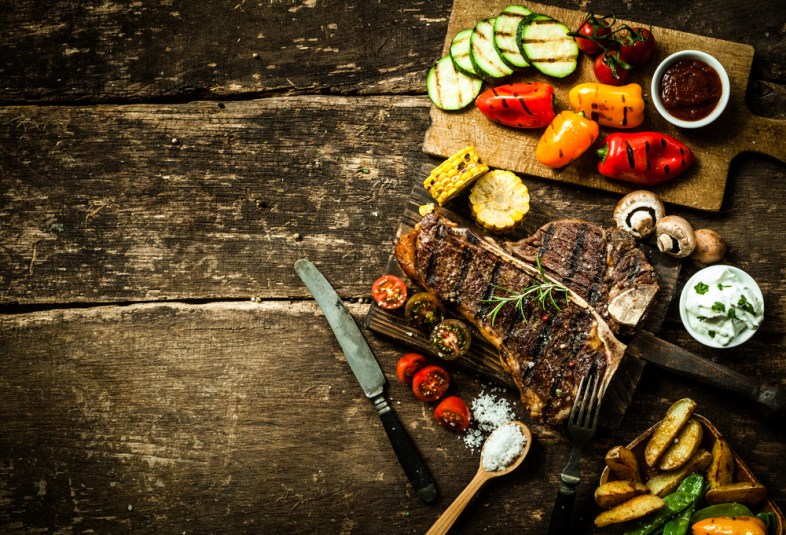 The only thing better than eating lip-smacking food is reading about it!
If you love to cook, if you love to read and if you love to read to cook, here are six foodie literatures you need to get your hands on and ought to be a must on your reading list, that is, if you haven't devoured them already.
Get the whole underbelly treatment –FBI officers with the mouths of sailors, trigger happy/knife wielding mobsters, restaurants moonlighting as mafia joints, struggling chefs- in Anthony Bourdain's gritty, well paced novel as his protagonist Tommy Pagana gets unwittingly involved with the underworld having accepted his uncle's offer to work in the kitchen's of Manhattan's Little Italy which is also used as office space by the mafia and where our protagonist witnesses a horrifying murder. Pagana while balancing the flavours of the chowder also has to walk the tight rope between his conscience and self preservation. Bourdain's dry, acerbic humorous pen brings both the gruesome and the lip- smacking to startling life.
No matter what the question, cake is always the answer. Jeanne Ray's leading lady takes solace in her baking when crisis after crisis assail her in mid life.  An unemployed husband hell bent on pursuing a money sinking venture, a petulant teenager, a temporarily disabled father, a mother who hates the aforementioned father all combine to send her life into a tailspin. Eventually things fall into place when Jeanne turns her source of solace into a profession and everyone in the family does their bit resulting in her business booming.
Drool Quotient – Almond Apricot Pound Cake and the feel good factor
As if mouth watering recipes handed down through generations weren't enough, they have Maya Angelou's words woven around them. A collection of essays, every experience or story is accompanied by a recipe. It's telling of the role that food played in the writer's life whether it is the time she was expelled from school or the instant when she find herself in the middle of an insufferable dinner in London surrounded by equally insufferable people.
Drool Quotient – The language and Drunkard Chicken
The three Amanpour sisters, Marjan, Bahar and Layla flee revolution torn Iran, eventually to settle in a small village of Ballinacroagh in Ireland where they open a small cafe thus introducing the denizens of this small hamlet to the culinary version of their homeland. The cafe is a runaway success but not everyone in the village is as welcoming to the foreigners and to compound their worries their past will not leave them well and truly behind. With every chapter beginning with a recipe that has some bearing on the story, it's a tale of tribulation and triumph, denial and acceptance, mistakes and consequences and the role of food as an equalizer, assimilator and healer in the midst of it all.
Drool Quotient – The book's namesake
Anyone who can channel the pain of a dissolving marriage into such a humorous, pithy observation of betrayal, revenge, letting go and getting on, deserves a place on our bookshelf.  Ms. Ephron's novel is mostly based on the breakup of her own marriage to Pulitzer Prize winning journalist Carl Bernstein owing to his affair with Margaret Jay when the author was pregnant with their second child. Ephron's leading lady is Rachel Samstat a cookbook author who is seven months pregnant and discovers her husband Mark's amorous liaisons with another woman. Between trying to resuscitate her marriage, group therapy, chuckle -worthy revenge plots and descriptions of her nemesis, Rachel finds solace in food and her recipes.
Drool Quotient – Key lime Pie and Norah Ephron's witty prose
A personal memoir that takes the reader through history- from the migration of Indians under the British to Africa seeking prosperous lives, the role they played in the spread of the Empire in Africa, their societal standing and their relationship with the ethnic majority post the recession of the Empire, the forced migration of the very same community persecuted by the regime of Idi Amin, to British shores and adapting themselves to this new land. The author delves quite deep into her personal life too telling of the estrangement of her first husband and the rejection she felt when he brushed aside her food, the responsibilities she juggles with being an author, only earning member, wife and at times a single parent, all described with startling honesty. It's a tale of transition of people and consequently their food as well.
Drool Quotient – Victorian Sponge Cake spiked with saffron and lime, the insights into the African Indian community in Britain and their story, hitherto lost in the milieu of Britain's other, much larger migrant communities.