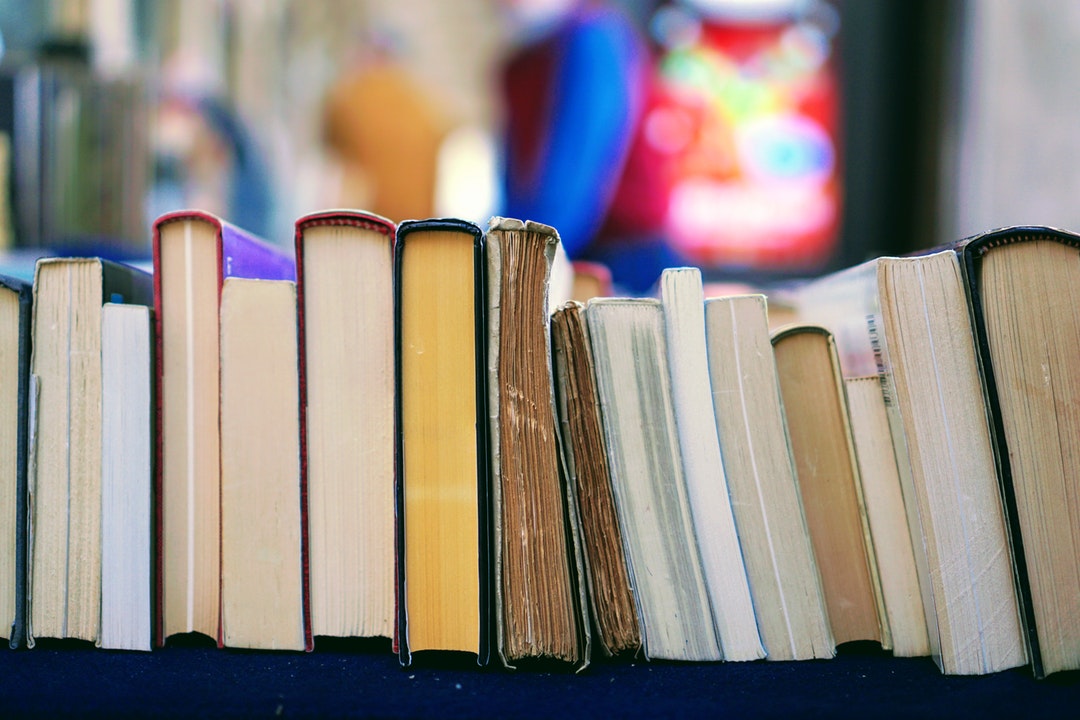 1. Simon Vs. The Homo Sapiens Agenda by Becky Albertalli
It's amazing to witness some diversity in the books that are being published nowadays. Back in 2011, when I first started to take reading seriously, it was so rare to find books that have gay main characters in them. However, in the last couple of years, LGBTQ+ themed books have been surprisingly doing well. One good example is Simon Vs. The Homo Sapiens Agenda. People from different book communities are getting hyped on this one. And it's a great indication that regardless of peoples' sexual orientations, they can still relate to any kind of story about love – whether it's between two heterosexual people or two homosexual human beings.
This book is also going to be released as a film adaptation in cinemas beginning March 16, 2018 in the United States, so if you want to finish reading the book before watching it on screen, now is the time.
2. Turtles All The Way Down by John Green
Okay, let's be real here, what's a list of YA books without John Green? This is basically the most anticipated book of 2017. It's impossible that you haven't heard or seen this somewhere, especially if you're a book fanatic. This book is such an eye-opener for those who don't have strong knowledge about Obsessive-compulsive disorder. Reading this is like stepping into the world of someone who is experiencing a serious case of mental health problem and understanding exactly what it's like to be them. I have huge respect for authors, like John Green, who are brave enough to use their struggles as inspirations for their books.
3. They Both Die At The End by Adam Silvera
I felt bad for judging this book on the first 30 pages. I had high expectations with this one after hearing some good receptions about it, so when I had difficulty connecting with the way it was written on the beginning, I wanted to just stop and read a new book. But as I pushed myself to go through the story, I realized how thought-provoking this book is. I can't guarantee you that you won't shed a single tear when you read this. It's the kind of YA fiction novel that will, once again, remind you how much you're taking your life for granted. One side character of this book will make you ponder about what really matters to you and what element of your life you SHOULD give most of your energy and attention into. Because really, your days are numbered and you will not be in this world for so long.
4. The Hate U Give by Angie Thomas
If I'm going to choose one word to describe this book, it will be, hands down, powerful. This is a timely and relevant book especially with the societal and political issues we are all facing right now. It's a story about how some people treat others unfairly just because of their skin colors and identities. This book portrays how disturbing racial discrimination is and how tough it is to be a minority. I honestly think this one deserves to be in every reader's bookshelf because it's informational, well-written, and overall a great book. If only this piece of art can teach everyone the real meaning of respect, the world will easily become a better place.
5. Love & Gelato by Jenna Evans Welch
This is probably not the most revolutionary book you will ever read, but surely it's a heartwarming one. The story was set in one of the most magical and beautiful countries in the world – Italy! If you're into movies like "Love Letters To Juliet", you will like this too. The book is filled with secrets, adventures, charming countrysides, complicated love stories, and most of all – cheesy dialogues that will make you cringe sometimes. It's a perfect read if you're on a long plane ride or just basically in need of a light, feel-good book.
6. To All The Boys I've Loved Before Trilogy by Jenny Han
What I like about this trilogy is that you can tell how the main characters have changed from book one until book three. The simple storyline is relatable because at one point in our lives, we also wrote love letters to the people we had crush on or fell in love with. Lara Jean is the kind of main character that we wish we have in our lives. She's just so warm and loving and kind and thoughtful. I particularly adore that the books didn't only revolve around romantic relationship and dramas between two people. It also covered the subject of family and how important it is in our lives, no matter which place on earth we find ourselves into. There were so many endearing scenes in this trilogy that made me smile and say, "Ugh. That was so good!"
Another LGBTQ+ book? I know, I know – but hear me out. This is a different one because it was set in the 18th century and followed the story of a young man from a boarding school who did all sorts of things a typically rich kid did on that era. There was an element of adventure in this book, which was a cool thing if you like imagining what Europe was like back then. The synopsis of the book seems pretty boring but don't be fooled, the plot of the story is hysterical and mad funny. This is a great fit to add in your book collections if you're looking for a unique one, because how often do you find a gay historical romantic comedy being sold in the market?
People say don't judge a book based on its cover, but this rule doesn't work for me. I do consider the exterior layout of a book before buying it. We Are Okay's front cover is so enticing that even at one glace, I'm already intrigued to pick it up and figure out its content on the inside. This book is just a short read with only 256 pages, which I think is fairly okay because everything that you need to know about the story is already covered and answered on that page length. The story happened during the winter, but I thought including this on the list would be a good reminiscent of a homely feeling we experienced couple of months ago.
This book will wildly drive your emotions to different places while also gaining few medical knowledge about tuberculosis. Reading a book about sick teens might seem horrifyingly sad, but I swear this isn't some kind of depressing novel that was published for the sole purpose of profit. No sickness was ever romanticized throughout the book. The story focused more on the friendship and the relationships that were built inside the boarding school of kids who had illnesses. I like how the characters have unique voices and distinct personalities. Some of the dialogues are so profound that you'll have to take a moment to pause and think about them.
What to expect in this book? Lots and lots of actions, for sure. It's fast-paced, and thrilling, and very full of colors. Warcross is a virtual reality game that anyone from all over the world can play. It doesn't take long for you to get hooked up with the book because as soon as you hit couple of chapters, it seems like you do not want to stop reading. A lot of people from book communities are giving positive feedback and loving the book because, aside from the fact that Marie Lu's previous trilogies are huge success, I heard she knows exactly how to give readers the kind of plot that they will keep obsessing over from time to time. A little side note though, this isn't a stand alone novel, so commitment is kind of necessary. But then again, if you really like something, determination to stick with it until the end isn't really that hard.