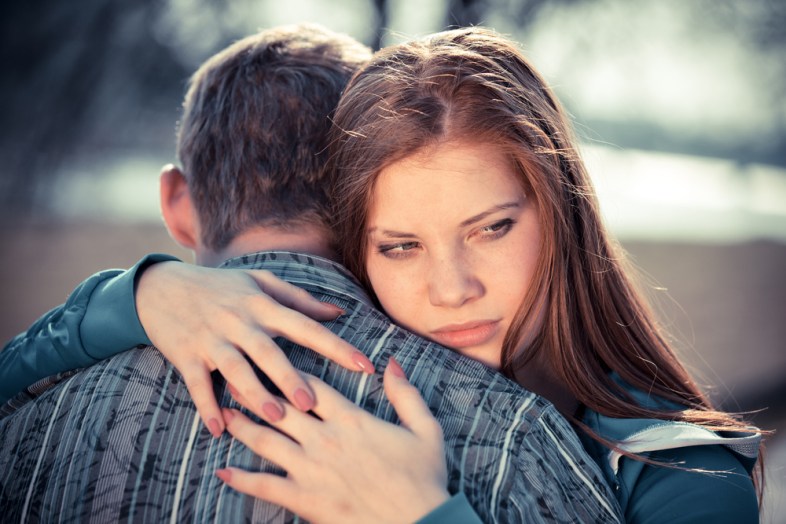 1.
You get angry every time I have an opinion. Or when you disagree with my sadness. You get angry at me for being me.
2.
You're completely unreliable. You can't call me in time to make it to a movie or dinner. A late-night rendezvous or two is exciting—until it's not anymore.
3.
To be blunt, which I always am, you're too old. I'm ready to see the world and you're ready to settle down.
4.
But somehow you still feel no desire to be exclusive. You claim that I'm young and you want me to "explore my options," but really you just want to explore a certain someone else's boobs.
5.
You don't understand me. But that's not really a good reason because no one does.
6.
You don't like to hang out with my family. They're everything to me and you want nothing to do with them.
7.
The same goes for my friends. I'm constantly changing my plans to hang out with you because you never want to go out with my people.
8.
I want you to tell me that I'm enough. I want to feel it in every look and every touch.
9.
You once chastised me for holding your hand.
10.
On a similar note, I'm still surprised when you decide to kiss me.
11.
Despite everything, I'm still madly in love with you.