So, you've been seeing a guy and want to get him alone, away from the clubs and bars filled with drunk people. Maybe it's time to make a move on him. Maybe it's time for that first kiss, or better yet—Netflix and chill. Comedies and dramas are great, but it's the horror movies that will bring you two closer together and will have him holding you tight throughout the night (and maybe into the morning).
These eight horror films are guaranteed to scare the shit out of you and your crush, so bad that you won't be able to sleep alone for the days to come. So grab some popcorn, get some bottles of wine, and get ready to scream.
Sleepaway Camp (1983)
This all-American slasher is a classic, and after watching it you will never see camp the same way again. Angela Baker isn't your girl next door. She has some secrets that she's hiding. But when Angela and her cousin are sent to camp Arawak for the summer, the kids begin to pick on her.
Filled with rage, Angela begins to find her true calling. This is a camp that no one will be coming home from! Get ready to make out like you're at an 80s drive in!
Scream (1996)
A year has passed since teen Sidney Prescott's mother was murdered in their small town of Woodsboro. After gaining back her life and trying to move on, Sidney receives a phone call that will soon turn her life upside down—again.
With a killer now on the loose, picking off her friends one by one, Sidney must come to terms with the truth on who her mother really was. Everyone loves a little 90s retro action, and your date will too!
Hellraiser III: Hell on Earth (1992)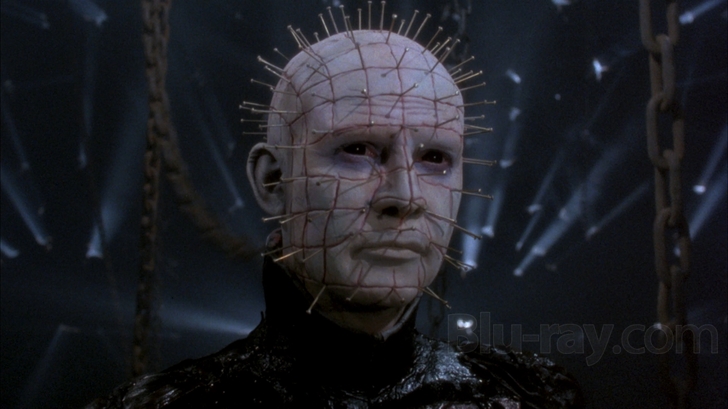 The face of true evil comes back! The revelation of his own former humanity in Hellraiser II has resulted in the Cenobite, Pinhead, being split into two different entities: his former self, World War I British Army Captain Elliot Spencer, and a manifestation of Spencer's id, which takes on the form of Pinhead. Spencer ends up in limbo, Pinhead is trapped, along with the puzzle box, amongst the writhing figures and distorted faces etched into the surface of an intricately carved pillar—the Pillar of Souls.
He wants nothing but Hell on earth. And this time—he might just get that. J.P. (Kevin Bernhardt) is an amazing 90s hunk and he spends a lot of time naked in this film. It's sure to help get you both in the mood.
A Nightmare on Elm Street 2: Freddy's Revenge (1985)
Five years have passed since Nancy Thompson defeated Freddy Krueger and with a new family in the Elm Street house, Freddy makes his way back into the kids of Springwood's dreams with the help of the new kid in town, Jessie. Jessie must learn how to fight Freddy off to keep him from coming into our world with the help of his new school friends, Lisa and Ron.
Let's be honest, there's a lot of gay subtext in this movie. Cute shirtless white boys in nothing but underwear dancing and working it—enjoy!
Audition (2001)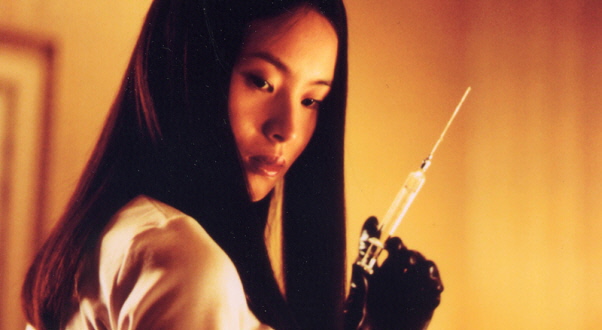 This disturbing Japanese thriller follows Aoyama, a widower who decides to start dating again. Aoyama uses auditions for a fake production to function as a dating service. When Aoyama becomes intrigued by the withdrawn, gorgeous Asami, they begin a relationship.
However, he begins to realize that Asami isn't as reserved as she appears to be, leading to gradually increased tension and a harrowing climax. This movie will make you hold on to your partner and will might you think twice before telling a lie. This movie is so freaky, it's sure to scare your date right into your arms!
Valentine (2001)
Four popular girls who once rejected an outcast, Jeremy Melton, at their junior high school dance in 1988 are surprised when he comes back into their lives years later. Only this time, he doesn't want to date them. He's out for blood—their blood; the day that should be filled with chocolates, candy and cards, turns into a bloodbath.
He picks off the girls one by one and will stop at nothing to kill them all. This movie is filled with passion, love, and guys like David Boreanaz and Daniel Cosgrove who are both shirtless and sexy as hell.
Halloween (1978)
This American independent slasher horror film is a must see. On Halloween night in 1963 six-year-old Michael Myers murders his 17-year-old sister by stabbing her with a kitchen knife. Now, fifteen years later Michael is all grown up and escapes from a psychiatric hospital where he was sent to. On Halloween night Michael returns to his old town of Haddonfield where he begins stalking a young high school girl, Laurie Strode—his sister.
Michael kills anything and anyone that gets in the way. This is a great classic movie to cuddle up with a guy and be scared together. Or, you can play a game during the movie. Whenever you hear the Halloween song, you both have to kiss, or maybe something more…
High Tension (2003)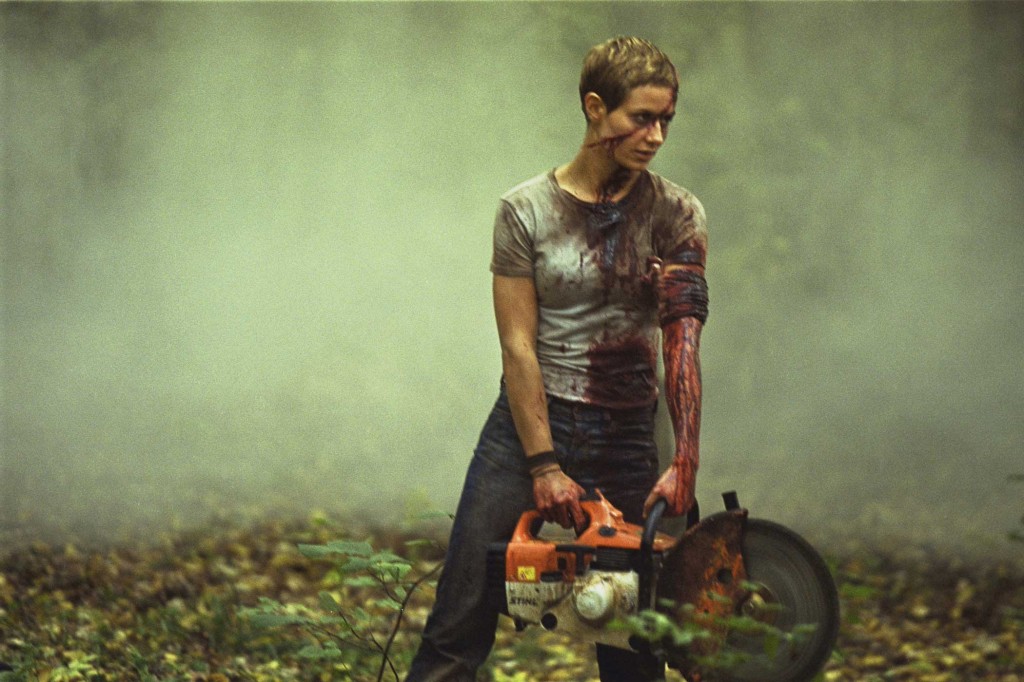 This French film will give you and your date nightmares for months to come. That's if you could even make it through the whole movie! Marie and Alex, two best friends are on their way to Alex's partner's house for the weekend to study. After arriving and settling in for the night there's a knock at the door. Alex's father, heads to the door to see who it is.
When he opens the door, the man behind it is a serial killer, who slashes the father in the face and makes his way into their home. Now with a killer in the house, killing anyone he sees, the people in the house must find a way to fight back or they too will fall to the killer's blade. If you feel that this movie is too much for you guys, hit pause, take some shots, play a little and hit play again.