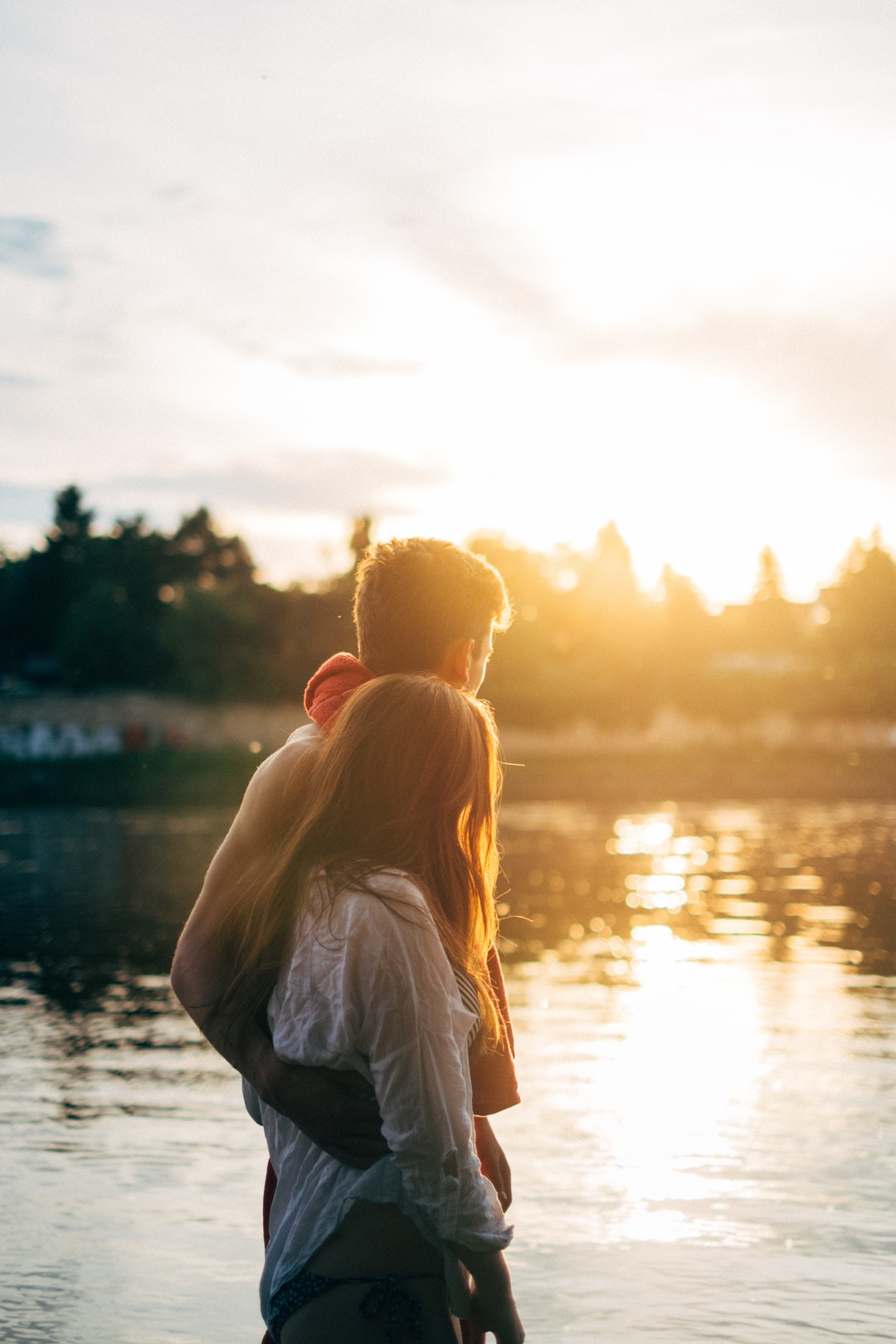 Everyone longs to be loved, to be sought after, to be an indispensable part of somebody else's life. We are enthralled by the thought of being needed by another human being. And we also find fulfillment in being able to meet another person's needs. We, however, need to understand that no matter how hard we try to meet the needs of another person, we will certainly fall short.
Because the undeniable truth is this – there will come a time when our best will not be good enough.
Marriages fall apart when two incomplete beings come together expecting to be made complete when one gets united with the other. When troubles come in the form of failed expectations when trials and circumstances emerge and threaten the knot, the bond between two humans won't simply be enough. A Love that conquers all is the only force that overcomes.
For this reason, marriage should not merely be a story of two becoming one. A third Party is always necessary. The third Party comes not as the rival in the story – but the Center, the all-powerful Force, the Source. The Third Party is the One that keeps the two together, the One that fights for the relationship when the two would rather fight against each other, the One that enables the two to be patient, kind… not easily angered, keeping no record of wrongs… (1 Corinthians 13:4-5).
If God wills that I serve Him someday by becoming a wife and starting a family, I have determined in my heart that I want to fulfill this role with someone who also stands in the ground where I come from. I am well aware that the breed of those who realize the value of these conditions is extremely rare – but not extinct. With unwavering hope, I choose to stand my ground.
I choose to stand my ground believing that someone who also stands here will stand by me someday. That kind of man is a man who doesn't need me.
A man who does not depend on me to be made complete.
A man who depends on me to complete him is without any doubt doomed to failed expectations. He may think that by the time I come into his life, he will certainly be made complete. He may expect me to perfectly fulfill the longings of his heart. While I may be able to fulfill some of these longings, my best will certainly not be enough to fulfill every need. In my humanness, I am doomed to fall short.
There is a void, a space, a hole in the heart of man designed by the Creator to be filled by Him alone. He needs to understand that the only one who can completely satisfy his heart is the One who made it. My love for him will just be an earthly reflection of the Creator's unfathomable and perfect love – the one true love that transcends understanding and cuts through the deepest fabric of the human soul. It is only upon experiencing this unconditional love of Christ that he can be capable of loving an imperfect human being like me, selflessly.
For this reason, I strive to delight myself in the Lord (Psalm 37:4) not merely because I want Him to grant the desires of my heart, but because I know for a fact that in His presence is fullness of joy, in His right hand are pleasures forevermore. (Psalm 16:11). His word in John 15:11 says, "I have told you this so that My joy may be in you and that your joy may be made complete." It is Christ's joy in me, not the joy that comes from having a husband, that is capable of making my joy complete.
A man whose happiness does not depend on me.
He needs to understand that I am not, and I will never be, all that it takes to make him happy. He needs to know the purpose for which he has been brought forth into this world. And by now, he is living and fulfilling that purpose.
He understands his mission in life. He finds happiness in fulfilling the call of God – whatever it is, whatever it takes. Even what he does for a living is not mere 'work' for him – he understands that it is his lifelong ministry. In his waiting, he doesn't think "I will be happy when she comes." He is already happy now with what God has blessed him with and what God does in and through him. He knows he is at the center of God's will. And in that certainty lies his security.
As he pours out himself constantly in the service of others, he works at it with all his heart as if serving God and not man (Colossians 3:23) – there lies his real happiness.
A man whose top priority in life is not me.
He presses on toward the goal to win the prize for which he has been called heavenward in Christ Jesus (Philippians 3:14). He doesn't look to the right or to the left (Proverbs 4:27), constantly in search for the woman of his dreams. He keeps his focus on Christ Jesus. He understands that we are mere characters in a love story crafted by the Author of Love. Our story is being written by Him, for Him, through Him.
By the time I come to his life, I won't be turning into a distraction. I don't want to be an idol in His life – taking his time, focus and attention away from the One who always has to be his first. Jesus is his number one. Pursuing me should never be his top priority. When we finally meet, we will only be drawing each other to Christ as we both keep our eyes on Him – our pursuit, our reward, our destination.
A man who delights in his singleness.
He understands that singleness doesn't have to mean loneliness. He understands that whether or not his singleness is merely for a season, it is certainly for a reason. For him, it is not just a time to search – it is a time to serve God and others with undivided attention. He sees this as an opportunity – a blessing from God. It is not something he tries to get rid of but something he savors and enjoys to the fullest.
And yes, I can almost hear you react, "There is no such person! You are only imagining!" While most people including Christians may find these ideals irrational and unrealistic, I am constantly motivated by the stories of men and women of God who stood this ground and never regretted it. Stories of Eric & Leslie Ludy, Jim & Elisabeth Elliot, as well as Christian missionaries who relinquished the pursuit of romance to heed God's call, are stories that exemplify how total dependence and utter surrender to the will of God, especially in the area of romance, brings us to our God-given destiny. These are the stories which I draw inspiration from.
If in the coming days, months and years, standing this ground will mean standing alone, perhaps forever, then let His strength be the strength that sustains me. After all, "I can do all things through Christ who strengthens me!" (Philippians 4:13)
But no matter how unpopular this stand is and how rare this breed of men may be, my hope is built on nothing less than God's unlimited resources. When seasons change and time flies fast, when waiting is the only thing that seems to last, when loneliness tries to blow my hope away in the dust, in the Rock my heart will remain steadfast.