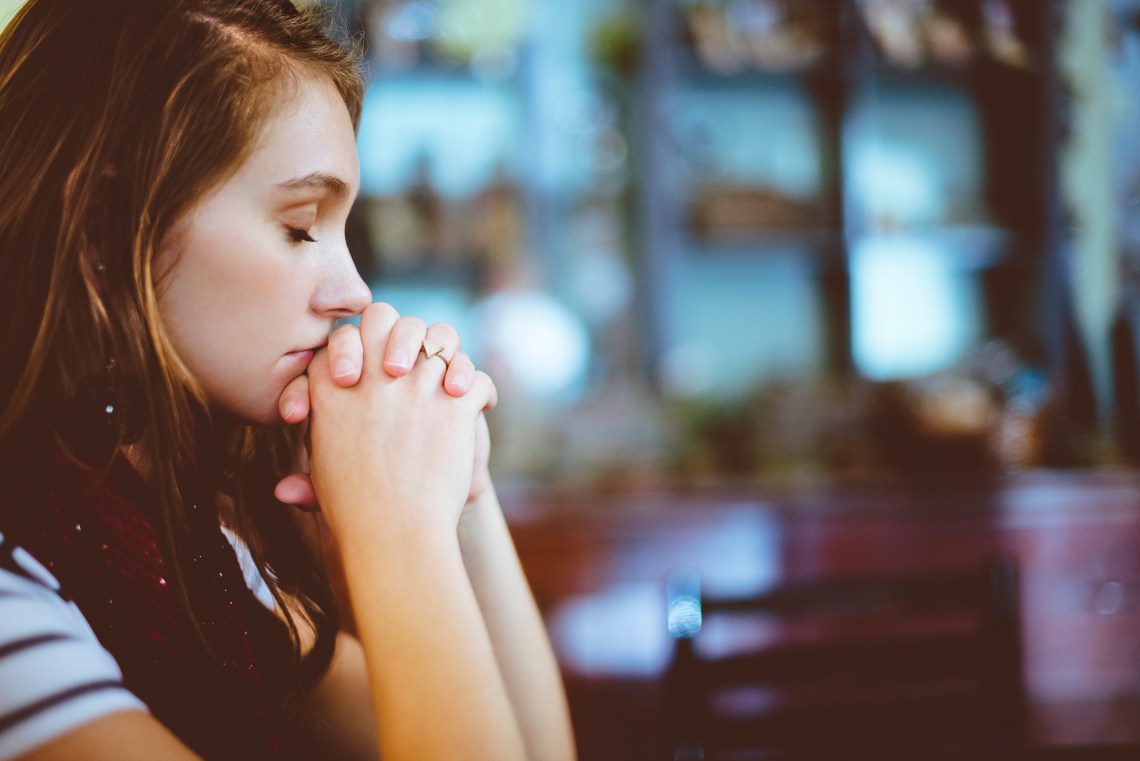 I don't know who you are. I probably haven't met you yet, or if I have, you probably didn't recognize me. If by any chance you come across this letter, I want to let you know that if you are waiting, you are not waiting alone.
I have been dreaming of you since my youth and I am still dreaming of you now that I have grown to become a lady. All those years, the world out there has been trying to entice me with its fleeting and temporary pleasures, but I have shied away from its ploys for I was thinking of you, I was thinking of us – I want to offer you the best of all that I am – including my past. I want to keep myself pure for you and for the God we both serve, who calls our bodies the "temple of His Spirit" (1 Corinthians 6:19).
In my youth I have asked God to enable me to remain single until He brings you to me – my first, my last, my one and only. A decade has passed since I prayed that prayer, and not a single piece of my heart regrets receiving what I asked for, even if it was difficult, even if it was unpopular, even if it came with a price.
I have constantly been told that it was too much, that it was unfair and that you don't deserve it. They said it was too much because it's okay to be involved with men, give my heart away and learn from every experience. After all, every experience will help me be a better person. And by the time you come, I won't be making the same mistakes I have made with other guys before you. I was told it was unfair and that you don't deserve it. Because as I wait, you could very well be dating every girl you are interested in, you may have given away your purity a long time ago, and you may end up seeing me as someone too naive, old-fashioned and inexperienced.
But I have deafened my ears from these voices for this is my way of showing you that I truly love you and I have loved you even before we meet. And even if I am ridiculed and mocked for being single up to now because of these personal convictions, this is my way of honoring you. Despite what these voices say, I want to believe in you. I want to believe that you are worth my waiting and my sacrifices.
And if somehow these voices may be true, that the price I paid is too high for someone as imperfect as you are, know that I will never detest you. In fact, I expect you to be imperfect. For if you have surrendered your life to Christ and are truly God's will for me, then you are "good, pleasing and perfect" (Romans 12:12) for me in spite of all your flaws and imperfections. Your imperfections make room for me to grow to love you more. For it is in these imperfections that I can truly exemplify how it is to love you unconditionally as I was first loved by Jesus (1 John 4:9).
If by any chance I have already met you and it was I who failed to notice you, please stop trying to be someone else to make me fall for you. I won't fall for you by the way you look. I won't fall for you by the strength of your arms. I won't fall for you by sweet words coming out of your lips. I will fall for the man you truly are.
For when you age and your hair turns grey, and you become an old man with a wrinkled face, the strength of your arms fades and your voice becomes too weak to be heard, I will stay in love with you for the man that you are – for your gentleness of spirit, strength of character, meekness of heart. Words need not be spoken, for I will stay in love with you beyond words.
If somehow you decide to pursue me and I fail to notice you at all, trust that if you are for me, He will turn my heart to you and give me a love for you when the right time comes. If it looks like I have closed my door and coming into my life may seem so difficult, know that I have kept it that way because I want to protect you, I want to protect us.
Winter is coming and you may begin to feel the cold. But I hope that somehow, you may also feel the warmth of my love for you – a love that has been, a love that is, a love that will keep waiting for you. And when your nights are cold and your days are empty, when loneliness is the thief that tries to steal your joy, I pray that you may find strength and satisfaction in Christ's love, who makes all things beautiful in His time (Ecclesiastes 3:11).
I wish I knew how many more years… I wish I knew how many more tears… But I know none of these things except this truth – that "He who promised is faithful" (Hebrews 10:23).