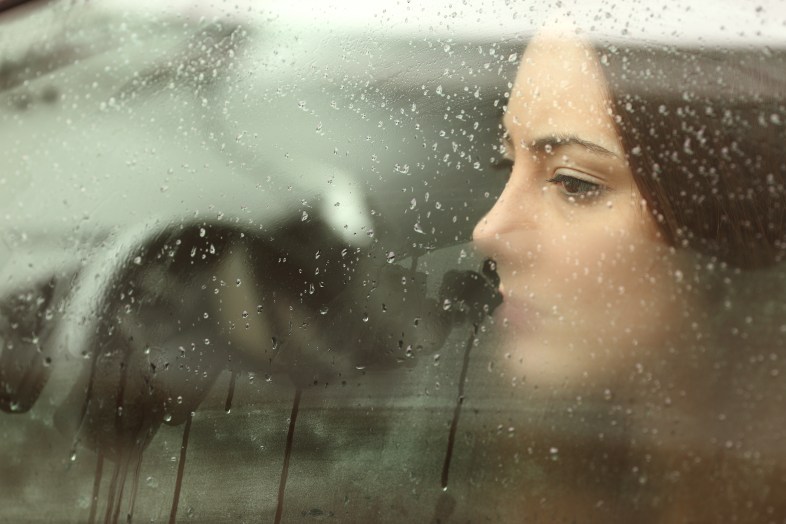 It has been over a year and a half since you left, and I am still in love with you.
I know I shouldn't be, but I just can't help it.
I have tried to get you out of my head. The drunken nights and ridiculous situations we would find ourselves in. Pulling garbage cans into the middle of the road on walks home from the bar. The time we took a trip to the casino, and spent more time in the midway winning tickets so we could exchange them for a shoddy candle holder to put on our coffee table.
You are the first thought on my mind when I wake up, and it is your face I see when I close my eyes at night.
I understand why you left. In my mind I always worried that you would realize that you deserved better, so I hid you away from the world. Holed up in our room, your friends would never be able to convince you that I emotionally abused you when I was having episodes of selfish mania. When my self hatred made you feel worthless, and you poured all of yourself into trying to fix me. The way I would belittle your job to make myself feel like I wasn't stuck in a dead end that I hated. The girls behind your back, for attention and validation, when all I needed was directly in front of me.
My inability to change the past has destroyed any chance of a future, a future I know now is the only thing I have ever wanted.
You told me that relationships end. That people move on. I have always had trouble with moving on; but never like this. I refuse to believe that it is mere infatuation and regret that has me doubting that I will ever have the ecstasy, anger, joy, depression, happiness, and every other manner of emotion I feel for you with someone else.
I accept that you will never love me again. It is because of this that I feel the need to explain that through that acceptance, my feelings have changed to that of selfless, unconditional love. I wish to explain to you, that when I ask if you need anything, if there is anything I can do for you, that my offer is not a manipulation to try and win you back. I know that is impossible. I do it because you are my best friend, and the one and only person I will ever feel a void of being without.
Of course, the hope will always be there in the back of my mind. It is the only selfish feeling I still retain, but I will not let it get in the way of you and I ever again. I would rather know that you are happy rather than let my pride continue to jeopardize the small amount of you I have been allowed to keep.
The only thing I am able to say for certain is that while I may never be fixed, and certainly never perfect, if you are ever able to feel love towards me again, I would not squander it. I would not take advantage of waking up to your steel blue eyes, even for a moment. I am finally in a place where I understand how to be the person you deserve, and you are the only person who deserves that from me.
For four years you showed me a glimpse into a life I never thought existed, and I am forever changed by that. Thank you.
Through the deepest seas, over the hills.
Sincerely, thank you.