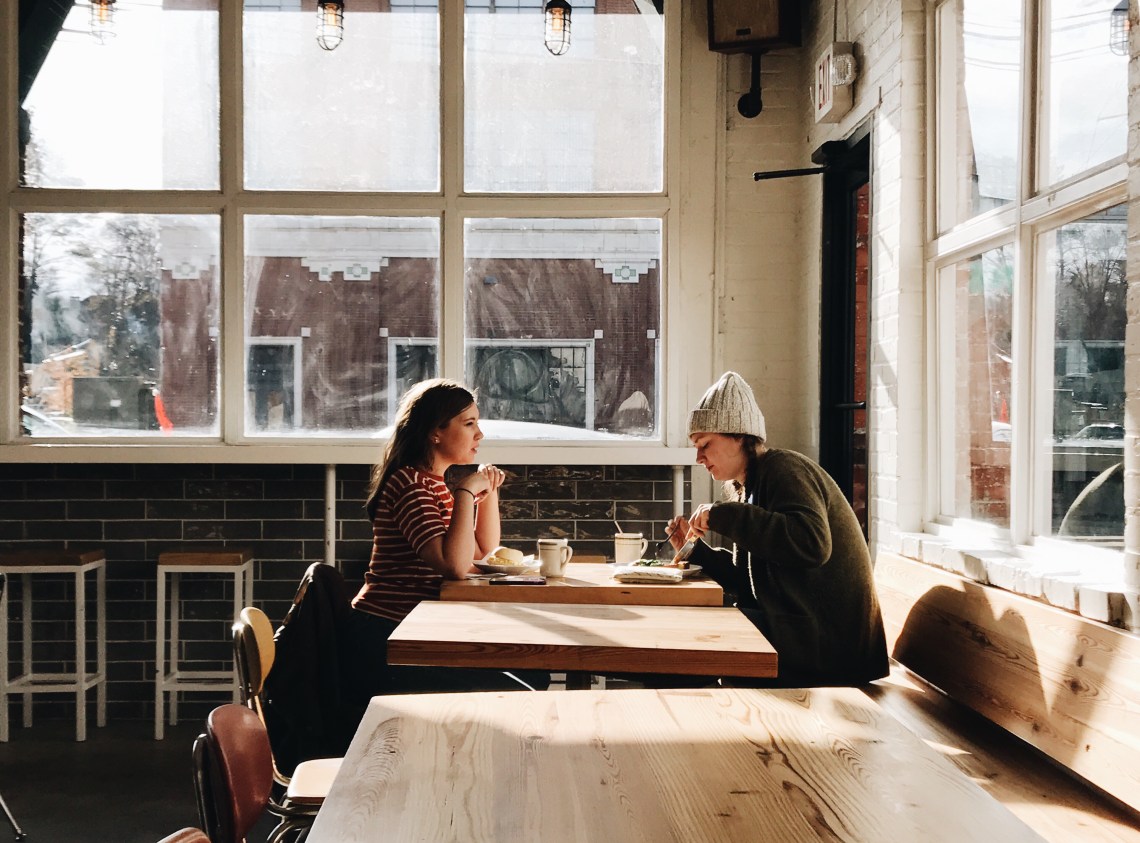 One of James Altucher's key concepts in personal development is Choose Yourself.
When it comes to business, having a good relationship with a partner or client is fundamental to making a decent profit. Standing your ground in a negotiation will help you be happy with the turnout. Working in a team, it's best you delegate some responsibilities to manage the thing you're best at.
When it comes to romance, though, things are way more complicated.
People focus on the love game way too much. The subject of dating, seduction and relationships has filled numerous self-help guides to teach guys and girls, men and women find someone they can talk to, fill their hearts with meaning, have some fun between the sheets, hold hands on the street, dream of growing old together.
The intricacies of a relationship are tied up into a web of emotional strings that attach two people into a couple, not to mention there are scenarios when two people are not enough. It's a headache, right? If you choose to invest feelings into a romantic relationship, try to also hang on to reason for a bit.
Romantic relationships seem to be the principal subject matter on the internet today. What's so interesting about love? Why do we care so much about love?
What is there to love about love?
We live in a time when the media is so obsessed with the idea of love that if one chooses not to focus on love, there's something wrong about that person. We are conditioned to think that our ultimate purpose in this life is to find somebody to love and live happily ever after. For the most part, it is true, each of us needs love and has love to share.
What about the rest? How can we use love to help us in all other aspects of our lives? We need love to build a career, we need love to see a project through, we need love to build something for society. We need love to help people. Basically, we need to love all people more. Not just one person, not just ourselves.
Love is functional.
It's a bit counter-intuitive, but if you would not focus on love for a few days or weeks, there's a fair chance you'd actually get around to building something that you'll actually love building. People are generally attractive when they choose to warm the bench in the game of love, rather than to actively participate. If you're single, stop looking around for potential partners. If you're in a relationship, start focusing on something other than your partner. This does not mean you should ignore your partner, it just means you should occupy your heart with your personal development plan.
Find something better to do than think about or worry about love all day long.
Find a passion that is not somebody else, but yourself. Find it in your heart to care for long overdue personal projects, to care for someone that needs more help than your lover, find it in your heart to be the friend people expect you to be, find it in your heart to be more perseverant in your education, profession or hobby.
Find it in your heart to love the people that need your love but are afraid to ask.
This is not romantic love, this is basic human connection. If there's something that articles on love have come to teach people, that's love is creation. To create is to love, to love is to create.
Create something that will become relevant to people, you can achieve that if you learn how to love the good things this world has to offer. Learn that if you choose to practice the art of love in all aspects of your life, you will love yourself more, you will love your job more, you will love your partner more, you will love and cherish life more.