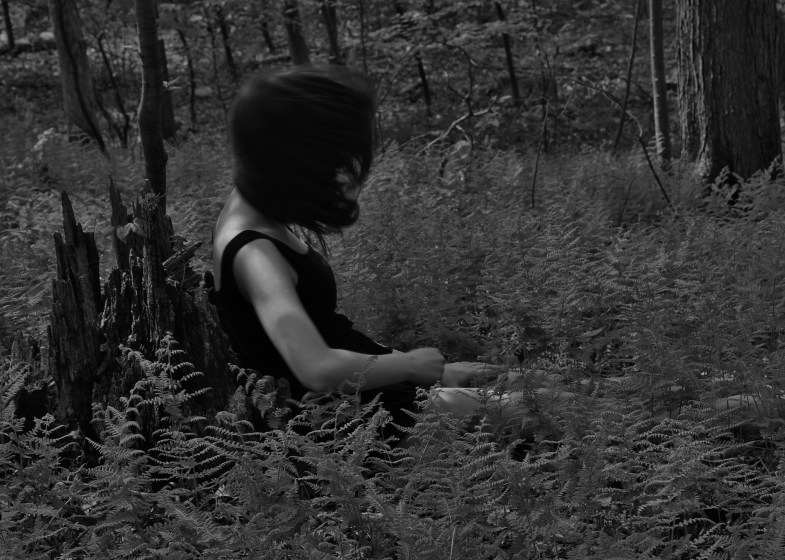 Next month marks the beginning of my golden birthday month. In honor of that, I thought about sharing with you, the reader, all the brilliant, witty insights that I've learned in my 28 years. And then, I thought, no, Andrea, wait. What you don't know is far more vast and far more interesting. I hope you agree.
Oh, and once you've read my advice, go ahead and read the life advice from my 93-year-old grandmother.
1. I DON'T KNOW HOW MUCH CHILDBIRTH WILL HURT.
But just thinking about pushing something out of my body, that part of my body, makes me want to sit spread-eagle on a heating pad and sob.
2. I DON'T KNOW IF I'LL EVER LEAVE NEW YORK CITY.
When I first moved here, I committed to a ten-year plan and swore that would be it, done, out the (taxi cab) door. Well, I'm on year 5.5 and I'm beginning to think my bedtime routine will forever be marked by closing the curtains to shut out both the harsh, Vegas-y streetlights and the overlording eye of the doorman across the street, a man who protects a building I can't afford, yet peers straight into mine.
3. I DON'T KNOW WHY SOME PEOPLE ARE SO CRUEL.
Listen, I'm no saint and I've let some mean zingers slip out of my mouth. But I've always felt extraordinarily terrible afterward. It must be an exhausting life, constantly dissecting others for a false, brief sense of superiority. Dissection is for dead rats (and even then, it's gross), not living, breathing people with feelings. Nice people are my favorite.
4. I DON'T KNOW IF ANYONE WILL LOOK AT ME THE WAY MY BOYFRIEND LOOKS AT ME.
That shy, soft look of adoration as I'm putting on my make-up and I catch his glance in the reflection? Worth more than a million Facebook likes.
5. I DON'T KNOW IF HE'LL READ THIS AND BE EMBARRASSED.
Gulp.
6. I DON'T KNOW IF I'M AS GOOD OF A DAUGHTER TO MY PARENTS AS THEY ARE TO ME.
(#7: I don't know if I'll be punished for that later and give birth to a fiercely wild animal of a daughter who I'll both want to strangle into domestication with my bare hands and with those same two hands, set her free, knowing that those creatures who stay forever wild always have better stories to tell when they return to the pack.)
8. I DON'T KNOW IF I'LL EVER STOP SWEARING.
The mouth on that child when she gets passionate, bless her heart!
9. I DON'T KNOW ENOUGH ABOUT CURRENT EVENTS.
And yet I do know enough to add in appropriate rhetoric and buzzwords when the silence in conversation calls for it. (Hangs head in shame.)
10. I DON'T KNOW IF THE AMOUNT OF BEAUTY PRODUCTS I BUY IN A MONTH MAKES ME VAIN OR SELF-PRESERVING.
(#11: I don't know if said beauty products are doing any good, yet I'm still buying them.)
12. I DON'T KNOW IF PUTTING THINGS IN A LIST MAKES THEM MORE "VIRAL."
But these days, I take all my life cues from Buzzfeed.
13. I DON'T KNOW IF 30 IS THE NEW 20.
27 sure ain't the new 17, so I'm deeply suspicious.
14. I DON'T KNOW WHEN I STOPPED KNOWING SO MUCH.
Because at 16, I could've told you everything you ever wanted to know about anything, while simultaneously chewing gum with my mouth open and twisting my bellybutton ring with my fingers.
15. I DON'T KNOW WHO MY BIOLOGICAL GRANDFATHER IS.
Well, I know his name, but that's it. Sometimes I wonder if he looks like me or if he's to credit for my sharp jawline, because god knows, it didn't come from Mother and Father Dearest.
16. I DON'T KNOW WHAT HAPPENS AFTER YOU DIE.
But about once a year, I sit in the batthtub until the water turns cold, trying to process the various scenarios and I'll be honest, it scares the bejeezus out of me.
17. I DON'T KNOW MUCH ABOUT HISTORY…
Don't know much about biology. Don't know much about a science book. Don't know much about the French I took. But I do know that I love you. And I know that if you love me, too. What a wonderful world this would be.
I'm just messing with you. Those are the lyrics to a Sam Cooke song. It's fantastic, take a listen.
18. I DON'T KNOW IF I'M EVER GOING TO HAVE ENOUGH TIME TO READ ALL THE BOOKS I WANT TO READ.
And that makes me terribly, unreasonably sad.
19. I DON'T KNOW HOW I'M GOING TO GO OUT.
But if it's from falling face-first into a den of bobcats because I was aggressively petting what I believed to be oversized kittens, you read it hear first.
20. I DON'T KNOW IF I HAVE ONE BIG, GRAND ADVENTURE LEFT.
Not marriage, not babies, not retiring in Boca, not those kind of adventures. I'm talking take-a-year-off, blow-your-investments, get-a-little-weird-on-a-beach-in-Vietnam adventure. I don't know. I hope I do. I think I do.
21. I DON'T KNOW WHY I GOT THE PIERCING AND THE OTHER PIERCING. OH, AND THAT OTHER PIERCING.
Youth is wasted on the young and all you're left with are holes in your body. OKAY, MOM?
22. I DON'T KNOW IF I'LL EVER BE CONFIDENT ENOUGH WITH MY BODY.
To stop pinching that little pooch of fat on my tummy, willing it to disappear, in the same way that you can bring Tinkerbell back to life by clapping loud enough.
23. I DON'T KNOW WHAT KIND OF PARENT I'LL BE.
Will I hover over their every move, treating them like the precious Pog collection I once owned, desperately afraid that they'll be stolen if I look away for a moment? Will I try to compensate for my father's lack of emotion and my mother's tendency to spoil? Will the strict, driven young executive in me "soften" and put her career on hold for them?
24. I DON'T KNOW HOW MY CAT KNOWS WHEN I'M CRYING.
But that furball KNOWS and her maternal instincts kick in and she's all up on my lap, purring and licking like she has some sort of overactive purring and licking disorder. She's the best (and cheapest) therapist I've ever had.
25. I DON'T KNOW WHY I'M SO COLD ALL THE DAMN TIME.
I was born with a body temperature set to "Amazonian" and then raised in the frozen tundra of Chicago. This developmental confusion has led to me buying out the stock of space heaters at Bed, Bath, & Beyond and lugging them around with me like an oxygen tank throughout life.
26. I DON'T KNOW WHAT I DON'T KNOW.
But I do know what I do know. And that's good enough for me.

This post originally appeared at YourTango.