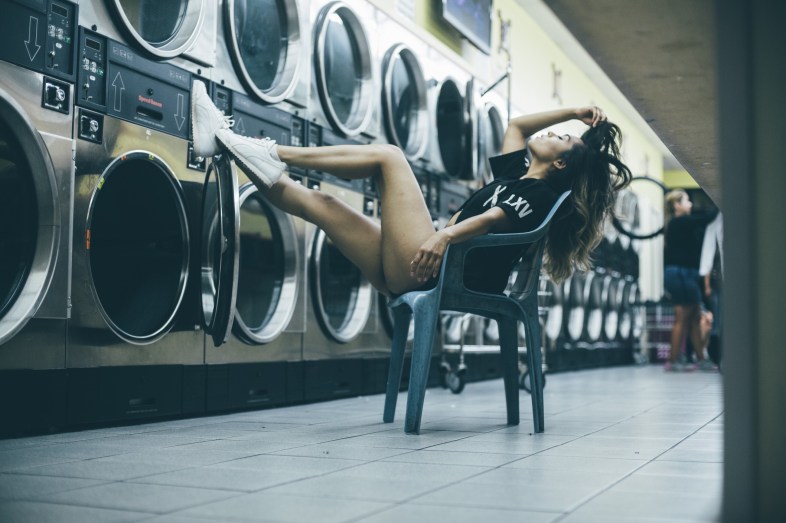 1. Must love brunch. Coffee, bacon, pancakes. THE WORKS. Do not judge your partner when she orders it all + 2 eggs + a Mimosa.
2. Must love dogs. Little dogs, big dogs, DOGS.
3. Cats are okay too! But only if you fill your Insta with pics of you shirtless with them cuddling on a Sunday morning. ;)
4. Be the guy who's comfortable with talking about problems – not randomly disappearing for days on end.
5. Wear suits. Wear flannel on the weekends. Wear funny t-shirts you've had since you were 16. Wear what makes you comfortable and confident.
6. Call your mom. Call your dad. Call your best friend from college. Show you care about someone else in your life.
7. Drink craft beer but don't be the dude who pretentiously talks about hops or scolds a woman for not liking certain types of craft beer. Some like IPAs. Some like porters.
8. Be open minded, non-judgmental, and open to change.
9. Recycle. Volunteer. Be a good person inside and out.
10. Have a job. Have a car. Be someone your girlfriend isn't embarrassed to bring to Thanksgiving dinner.
11. Don't ever say out loud you went to Burning Man. Just don't.
12. Be the guy who calls instead of texts.
13. Don't be the guy who has a million girls he snapchats, Facebook chats, and 'likes' pics on Insta.
14. Remember your girlfriend's allergies – gluten, nut, whatever. Don't be the idiot who orders her seafood when she's deathly allergic.
15. Don't treat her like you're the wiser person teaching her things about music and movies like she's a little girl. She probably has a better music collection than you do and knows more about whatever shitty B movies you've both been obsessed with since you were kids. You might be cool but guaranteed, your girlfriend's cooler.
16. Don't send dick pics. It ain't that cute.