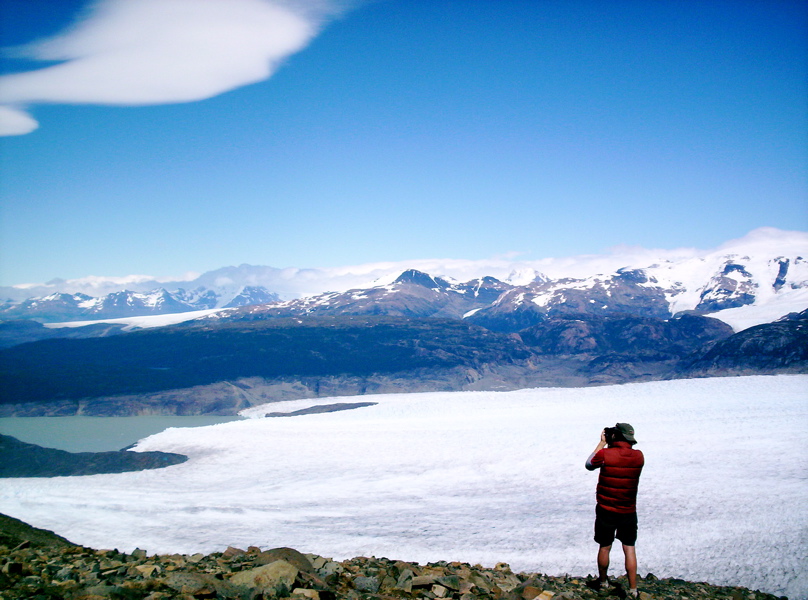 John (not his real name) is one of my very good friends and classmates in medical school, an avid outdoorsman, Eagle Scout and former Division 1 athlete with whom I would frequently go on hikes. He was a quiet guy who knew how to navigate the landscape and always had a keen interest in wildlife. We didn't really become good friends until I found out that we both had an interest in nature, and since then, our travails of medical school and life would come to rest on some meditative trail in the Shenandoah Valley.
Over the course of four years of medical school I was fortunate enough to have a group of friends with whom I could get out of Washington DC to find some reflective space in the wilderness. Hiking in the cold mountains or wet trails was a great place to take photos for our Tinder or Bumble profiles in the vain hopes that our supposed adventurous lifestyles or fit figures would draw any type of interest; however we never went hiking for other people, we always went for ourselves.
Hiking reminded me during a period of time in my life filled with constant disappointment and loneliness, that hiking was something I was actually good at.
Frankly I never knew what lesson hiking kept teaching me, but I liked the sense of achievement I would get from finishing a trail, summiting a mountain, crossing a river, etc. Hiking reminded me during a period of time in my life filled with constant disappointment and loneliness, that hiking was something I was actually good at. I was poor at taking standardized tests, and in medical school that one facet places you to the left of the bell curve.
It was during one of those left of the bell curve moments that John and I were on mile 10 of a trail, coming upon a fast moving river. We were out of food and still had 3 more miles of straight uphill to go before darkness fell upon the valley. John and I tried to construct a bridge with fallen trees since we couldn't circumvent the swiftly flowing river. Backtracking wasn't an option, so we made the conscious decision to ford the river. Like a scene from the Oregon Trail, John and I locked arms and plunged into the frigid water. Instantaneously the ice-pick coldness began burning at my feet and thighs as water seeped over my waterproof boots. We struggled to keep our balance as the sand sifted beneath us and the ice-cold water persistently tattooed my hiking pants to my skin. I felt my eyes water, my grip to John tighten and my breath quicken as my sloth-like movements prolonged the suffering.
A light drizzle started as we climbed onto the opposite bank. I looked up and started to walk when John spoke with a crisp voice, "You know what hiking has taught me? It taught me that you just can't quit. Wait it's too cold. Wait I'm too tired. Wait I'm sad. Wait I'm depressed, I'm lonely. Tough luck. What are you going to do? Give up? Stop? Turn around? You can't you will die. You have to keep moving forward."
I stopped as the usually composed, quiet John preached an unprompted intimate truth that I would expect from a Tony Robbins motivational video, but in that statement after crossing that river, my stresses from medical school, my heartbreak, my loneliness, my frustrations, my vulnerability, my everything… became apparent, relative, and conquerable. I took a deep breath and kept going uphill.
And that is why I hike.

Disclaimer: The views expressed are those of the author and do not reflect the official policy of the Department of the Army, the Department of Defense or the U.S. Government.