People closest to me know how in love I am with food. So much so, that my boyfriend teases me about it all the time, "Ana, food is nutrition. People eat because they have to. But when you eat its like the heavens open up!"
And indeed, I must admit, he is right. So many different tastes brings up so many different emotions. When I scoop up a spoonful of bourbon vanilla ice cream drizzled with lavender honey as tiny pieces of figs lightly caress the creamy goodness…..it makes me feel giddy, relaxed, and free of any worries. When the bourbon melts into the lavender honey I am instantly transported to the streets of Menton and when the figs explode in my mouth as my teeth bare down on them……I can feel the French sun on my face and smell the distinctive perfumes that fill the streets as they emanate from the tiny stores all around Menton.
That's what food is to me. I am not ashamed to say that good food has in the past brought me to tears. Food is memories. It is emotions. It is life.
I am in love with food and not just puppy love, but the type of love only Nicholas Sparks can write about. And this is known to everyone around me so I always get asked, "What's the best food you've ever had?" or "What's your favorite food?" or "Where's the best restaurant you've ever been to?"
These are tough questions for me. I don't have a specific favorite anything. I am incredibly obsessed with cheese and good pistachio ice cream has been known to bring me to my knees in praise. But not one food over another in specific that I can point out and say its my favorite. It all depends on things like what day it is or my mood or who is preparing the food… there are too many changing variables for me to just pick out one plate or cuisine and call it my favorite. For example, on a lazy Sunday there is nothing more orgasmic than truffle oil triple cheese mac & cheese. Or if I had a fight with my boyfriend, the only remedy that instantly puts a Band-Aid across this shattered heart of mine is quince on top of manchego cheese with a sweet moscato wine pairing. And if my grandma is the one preparing the food, I have to say her lightly toasted 13-layer sandwich on Cuban bread with marmalade will definitely be my favorite. But one specific all around favorite? It's a commitment I am not willing to take. Besides, it almost feels like someone is asking you to pick who your favorite child is (or in my case favorite pet).
But if I had to pick one area in the entire world where every bite of food was bursting with unexplainable sensations, it would be Menton, France.
From a home-cooked meal, to a street stand, to a wine bar, to a fine restaurant… everything I have ever tasted in Menton was superb! Not to mention the people are just lovely and the beauty of the French Riviera is almost incomparable.
As a half German, half Spaniard who was born in Cuba but raised in Miami, Florida—I know a lot about good food and when I say Menton is simply the best place to eat great food and relax in sheer indulgence… you can trust me on that!
Forget about Paris, Menton is truly the culinary gem within France. Fairly priced (incredibly cheap by French standards, those that have been to Paris understand) and the quality and attention to detail is simply amazing.
So close to the Italian border there is a fascinating blend of French/Italian cuisine with Spanish influence. The flavors just call to every sense of the human body!
I travel a lot and eat even more! And I can honestly I left my heart (and my stomach) back in Menton. So my dear readers, next time you're in Europe, hop on that train and head to Menton, you will certainly not regret it!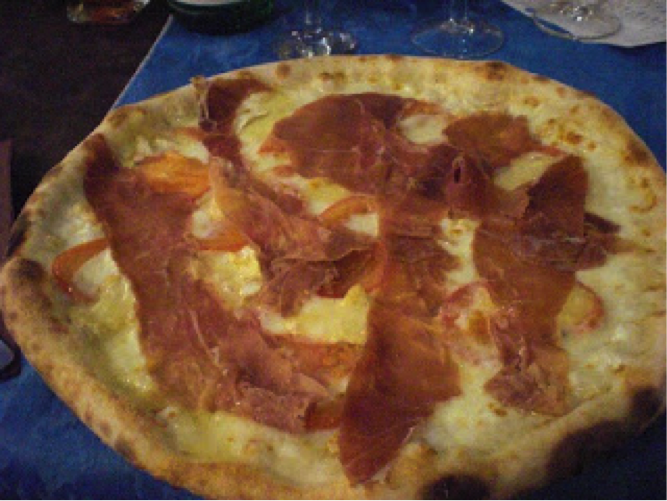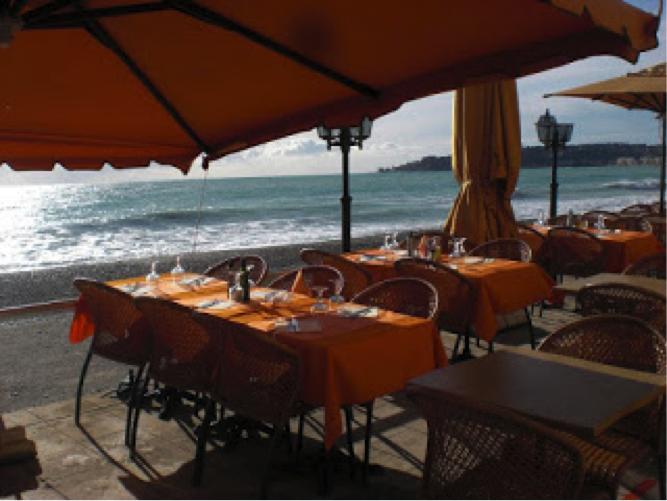 Bon apetit!