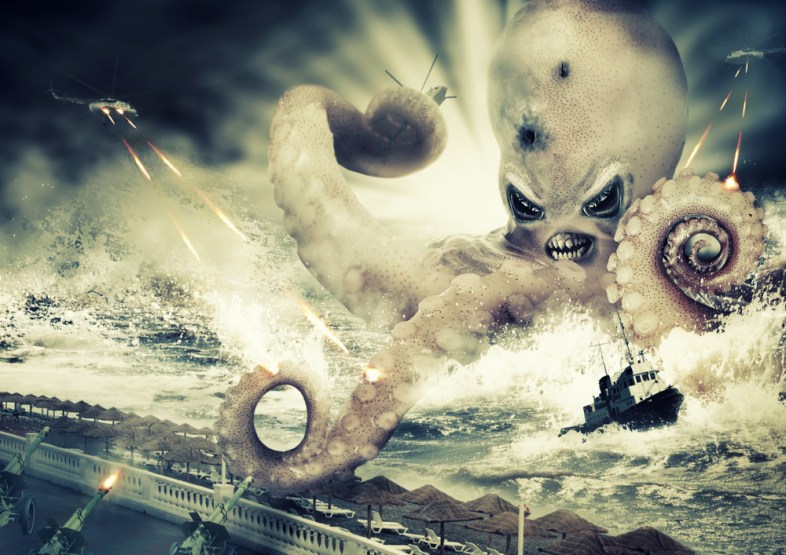 The best part of Halloween is the scary movie marathons, dressing up in hilarious and terrifying costumes, and the spookiness that lingers in the air the entire month of October. The second-best part, though, is the knowledge that none of it is real. The monster under your bed isn't really there. But some monsters are.

1.
"Monsters are real, and ghosts are real too. They live inside us, and sometimes, they win."
―Stephen King
2.
"The real world is where the monsters are."
―Rick Riordan, The Lightning Thief
3.
"Sometimes human places, create inhuman monsters."
―Stephen King, The Shining
5.
"There are no heroes…in life, the monsters win."
―George R.R. Martin
5.
"Monsters exist, but they are too few in number to be truly dangerous. More dangerous are the common men, the functionaries ready to believe and to act without asking questions."
―Primo Levi
6.
"But these weren't the kind of monsters that had tentacles and rotting skin, the kind a seven-year-old might be able to wrap his mind around–they were monsters with human faces, in crisp uniforms, marching in lockstep, so banal you don't recognize them for what they are until it's too late."
―Ransom Riggs, Miss Peregrine's Home for Peculiar Children
7.
"A monster. You and your friends, all of you. Pretty monsters. It's a stage all girls go through. If you're lucky you get through it without doing any permanent damage to yourself or anyone else."
―Kelly Link
8.
"Not all the monsters have fangs." 
―J. A. London
9.
"Adults are the real monsters."
—Stephen King
10.
"The monstrous act by definition demands a monster." 
—Rick Yancey