1. Venice Beach Boardwalk
Southern California's number one visitor attraction is a must for anyone visiting LA. Stretching about a mile and a half long, the boardwalk is chock full of street vendors selling everything from kitschy souvenirs and marijuana paraphernalia to high end sculptures. Not interested in shopping? Turn your attention to any one of the numerous street performances happening at all hours of the day. From go-go dancers to mimes, jugglers and broken glass walkers, there's truly something for everyone here in Venice. (PSA: Any ladies in the market for some tantalizing eye candy should make their way to Muscle Beach where there's usually a surplus of seriously jacked body builders working out in plain sight!)
2. The Last Bookstore
Bookworms won't want to miss the chance to check out California's largest and most unique bookstore! There's way more of interest here than just literature (though the tunnel made entirely of books is certainly impressive). This multilevel downtown mainstay is also home to a ton of great artwork and some quaint, artsy shops to explore.
3. Manhattan Beach Pier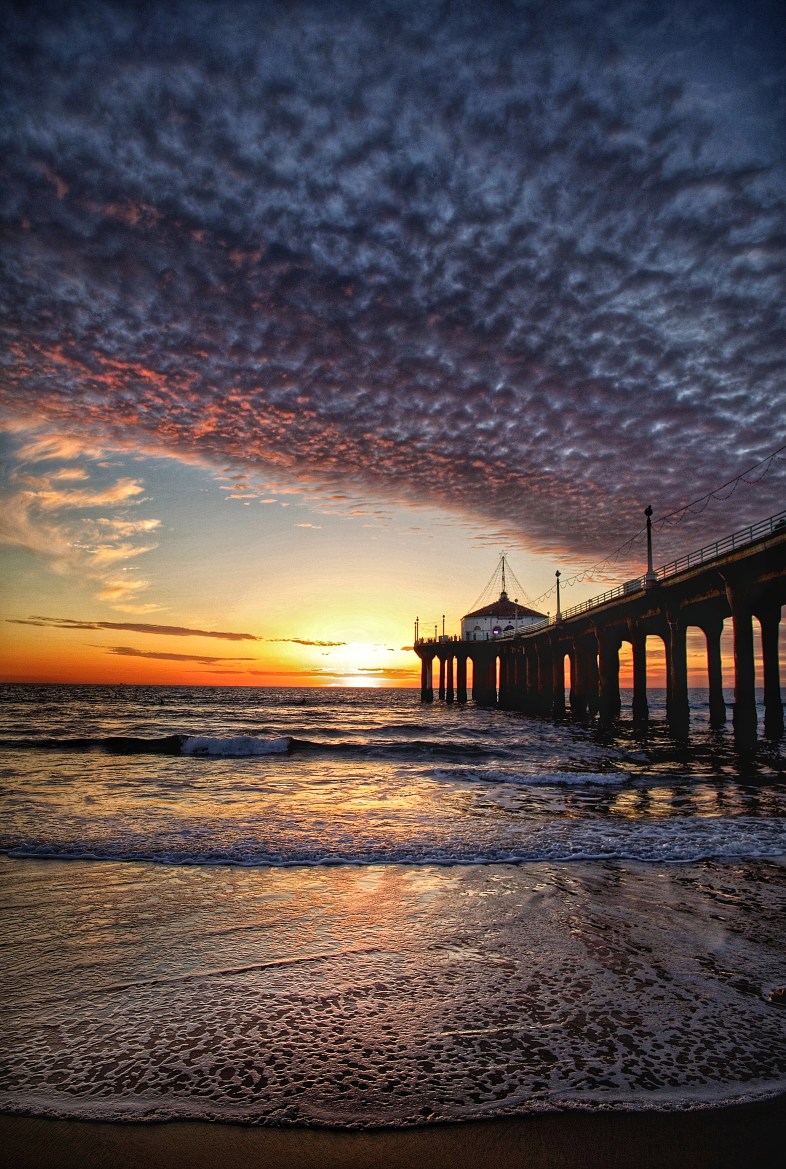 Declared a state historic landmark in 1995, this gorgeous, wooden pier is a favorite amongst locals, tourists and photographers alike. Much less crowded than the Santa Monica pier or Venice beach boardwalk, I'd recommend heading here for a quiet, romantic evening to watch the sunset. Be sure to go underneath the pier for some geometrically inspired shots.
4. J. Paul Getty Museum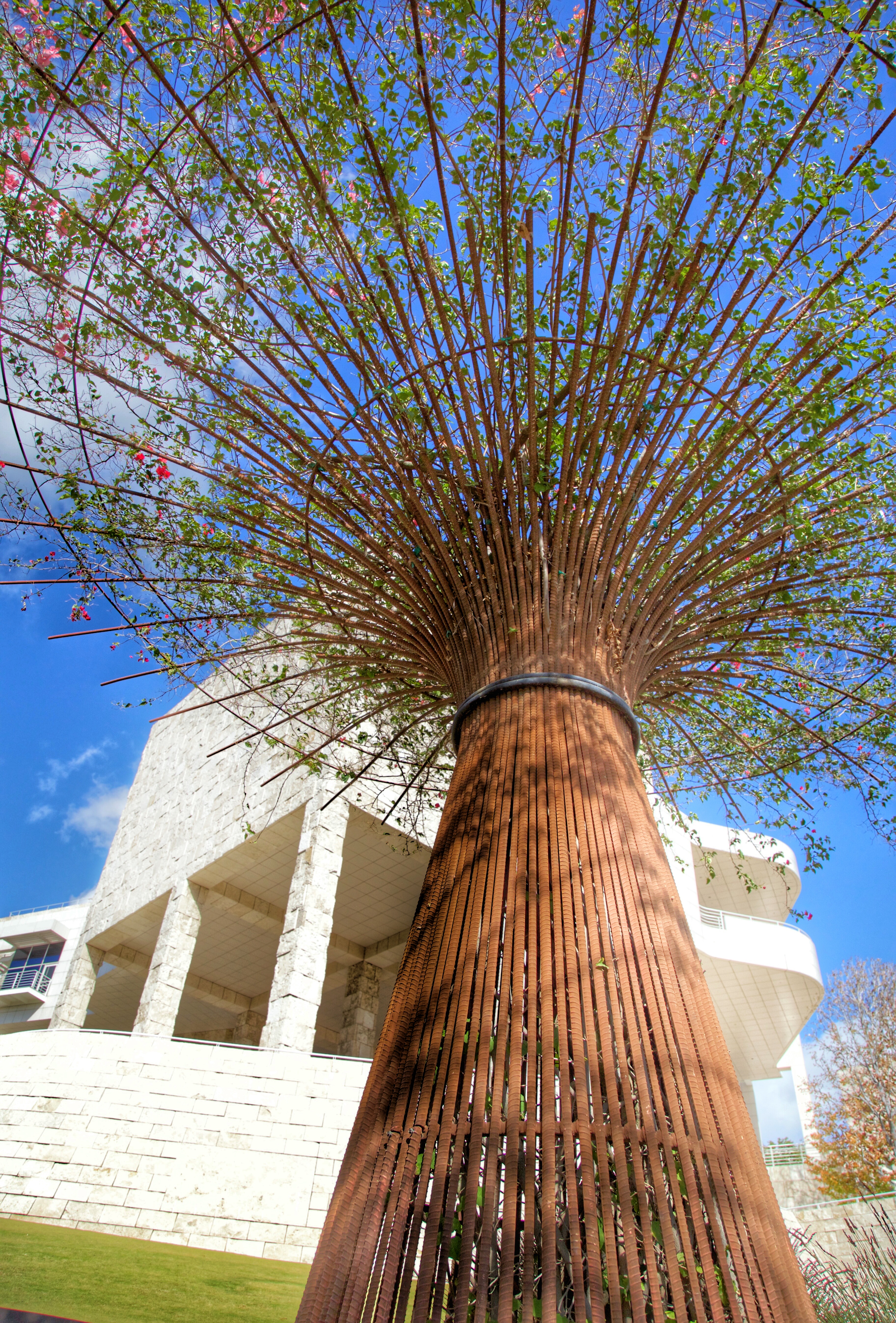 The Getty is so much more than just an awesome museum nestled in the softly rolling LA hills. Here you'll see spectacular views of the city, perfectly manicured gardens (including a cool cactus terrace), outdoor sculptures and striking, modern architecture. The best part? Admission is 100% free!
5. Chandelier Tree
An increasingly popular tourist destination, the sparkly Chandelier tree is located in the trendy neighborhood of Silver Lake at 2811 West Silver Lake Drive. This century old sycamore tree has been outfitted with dozens of vintage chandeliers, most of which were salvaged by creator Adam Tenenbaum though others have since been donated or procured at swap meets. If you really love what you see, there's a repurposed 1970s parking meter out front that now serves as a donation box where visitors can contribute to the exorbitant electricity bill. Want to learn more about this magical public art project? Check out filmmaker Colin Kennedy's short documentary film, "Chandelier Tree."
6. Mansion Expedition
California boasts some of the most incredible estates in the country and those in the Hollywood Hills are the cream of the crop. True, some of the most magnificent mansions are well hidden behind strategically placed hedges and trees, but there's plenty you can view by just driving around. Fair warning, you may experience serious real estate envy.
7. Los Angeles County Museum of Art (LACMA)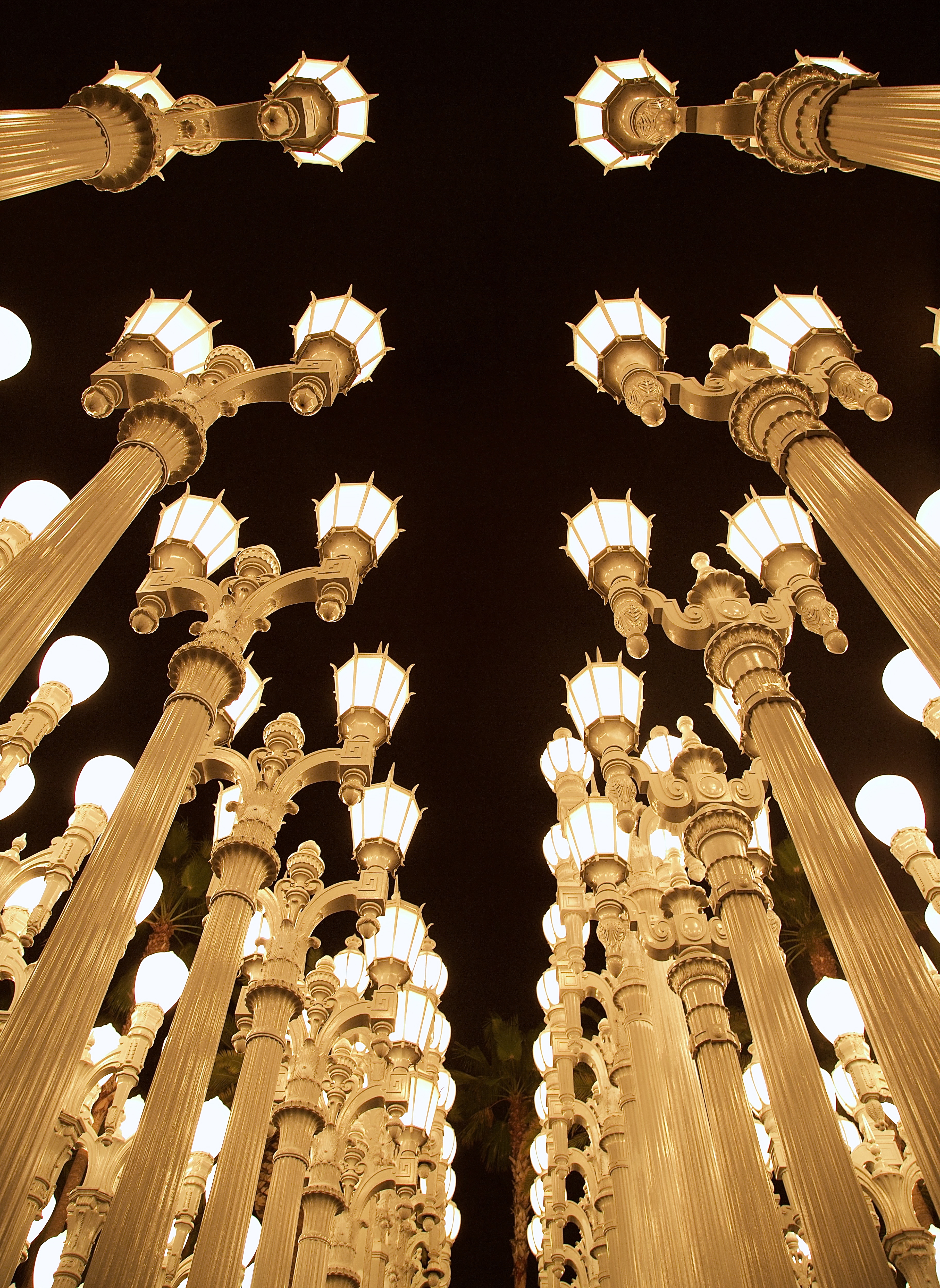 If you happen to be in LA on the second Tuesday of the month, you can get into LACMA for free. Otherwise admission is $15 though you don't have to go inside to see some interesting installations. Michael Heizer's megalith sculpture aptly named the "Levitated Mass" sits in LACMA's courtyard and is quite a sight to see. Weighing in at 340 tons, only the brave venture underneath!
Also on display is Chris Burden's "Urban Light"; a large-scale assemblage sculpture comprised of 202 restored cast iron antique street lamps that sit right outside the museum. While beautiful during the day, this is one place that really shines at night (pun intended!).
8. The Watts Towers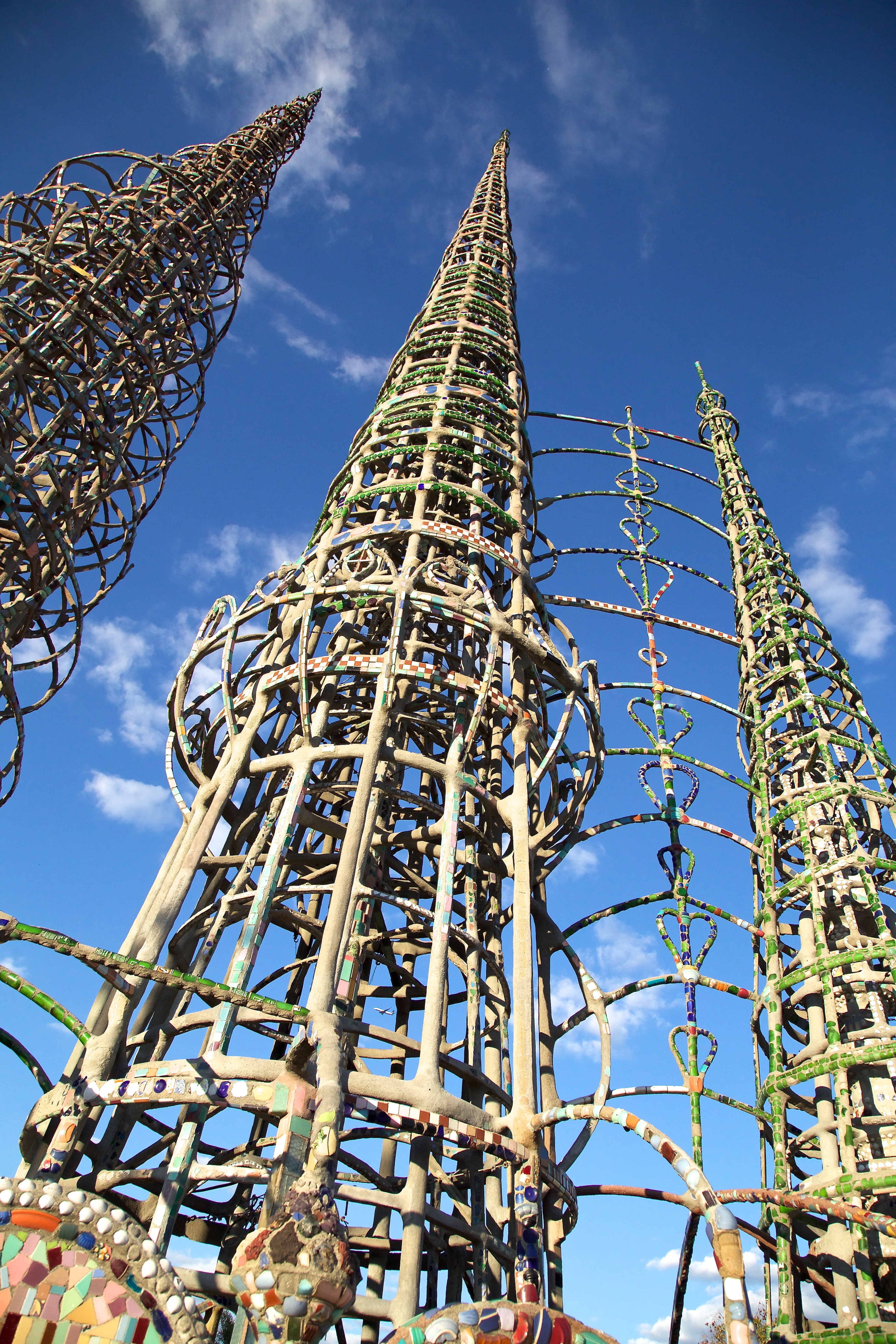 Italian-American artist Simon Rodia began construction on these unique towers in 1921 using a mixture of steel rebar, concrete and wire mesh. It took Rodia 34 years to singly handedly complete his masterpiece which today consists of 17 major sculptures, all adorned with a diverse mosaic of broken glass, pottery, sea shells and tile. Those interested in the full history can take a tour for $7 but the towers can be viewed for free at any time, day or night.
9. Santa Monica Pier
Love amusement parks? Then this is the place for you! Located right on the 100+ year old pier, Pacific Park boasts the world's only solar powered ferris wheel that offers fantastic oceanfront views. Visitors can also enjoy the original Santa Monica Pier carousel built in the 1920s ($1 for children, $2 for adults), a video arcade and an array of rides!
10. Paramount Ranch
Located in Agoura Hills, just a few miles northwest of Los Angeles, the Paramount Ranch is an old western movie set that you can explore free of charge every day from 8:00 AM until sunset. John Wayne, Lucille Ball, Bob Hope and Cary Grant are just some of the dozens of film stars who have made movies on this Hollywood hallowed ground!
11. Perch Rooftop Lounge
Access to Perch's elegant rooftop bar will cost you the price of a moderately overpriced drink, but for those only there for the view, I'd recommend buying one of their $6 bottled beers and calling it a day. Located right in the heart of downtown LA, you'll be surrounded by glitzy high rise buildings while you relax in the garden-like lounge. Don't be discouraged from going up even if it's a chilly night, there are enough heat lamps around to keep you cozy while you take in the killer view.
12. South Gate Bridge
This is definitely off the beaten path, but worth the trek for those in search of Instagram worthy photo ops. Park your car and enjoy the adventure of walking along the train tracks to this unknown diamond in the rough. Situated above a (now empty) concrete river embankment, this heavily graffitied train trestle bridge makes for some pretty sick pictures.
13. Walt Disney Concert Hall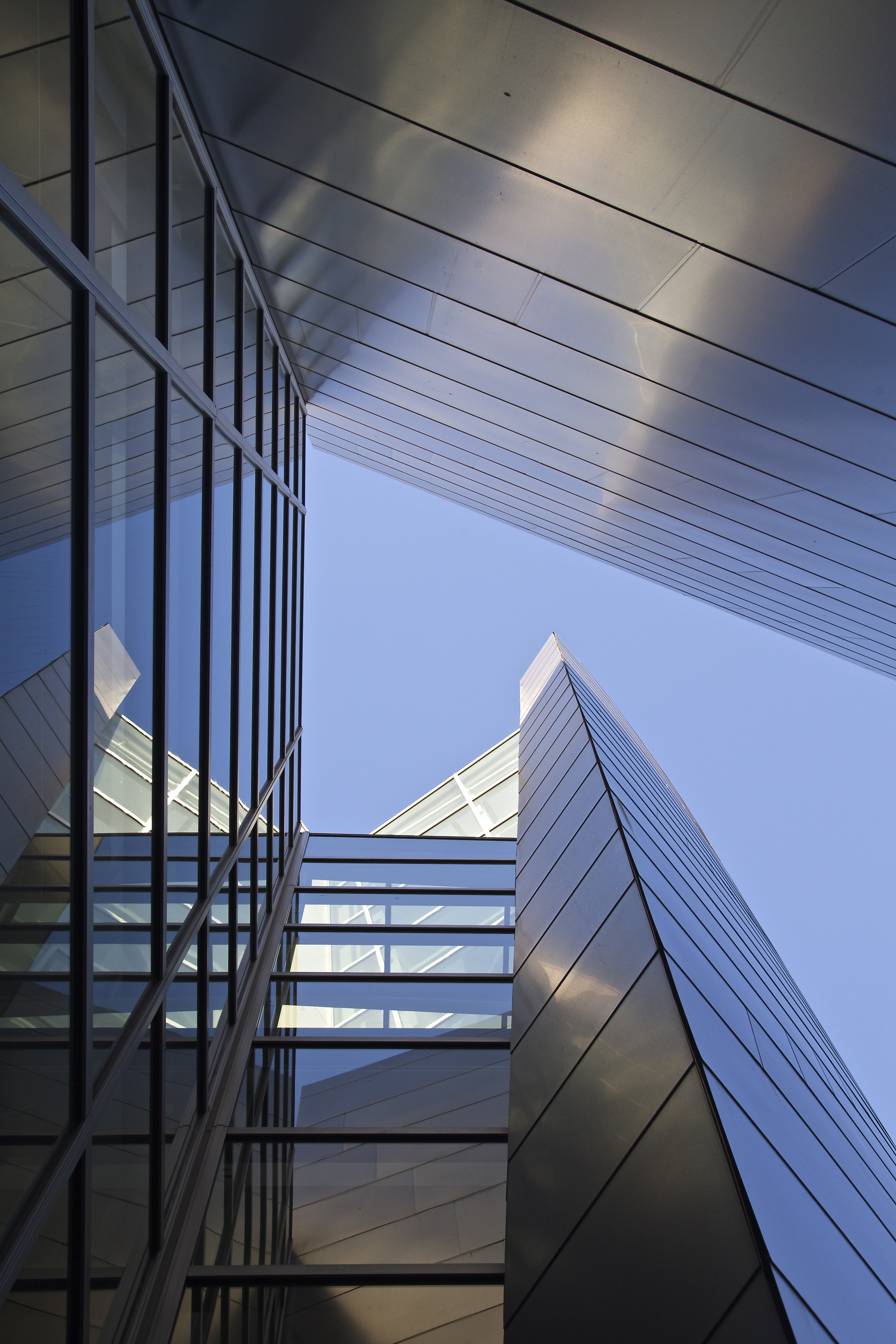 Designed by Frank Gehry and strongly reminiscent of the Guggenheim museum in Bilbao, Spain, the Walt Disney Concert Hall is an architectural masterpiece located right in the heart of Downtown LA. Home to the Los Angeles Philharmonic, there are some wonderful classical concerts to be seen here but budget travelers can simply enjoy walking around and taking in the stainless steel, ship-like structure.
14. Hollywood Boulevard
Hollywood Boulevard is, without a doubt, best known for the historic Hollywood Walk of Fame which is comprised of more than 2,500 five-pointed terrazzo and brass stars embedded in the sidewalk. If you have the time and are content to just stroll along and point out the stars of celebrities you recognize then it can be a very nice walk, but if you're on the hunt for specific stars I'd recommend looking up the exact locations on a star-finder website. Aside from indicating where the stars you're looking for are, you can also learn loads of information about the celebrities and watch videos of their star ceremonies.
In addition to the star studded streets, Hollywood Boulevard features a number of theaters (including the Dolby Theater, permanent home to the annual Academy Awards ceremony), Madame Tussauds wax museum, Ripley's Believe It or Not!, the Hollywood Roosevelt Hotel and more.
15. TCL Chinese Theater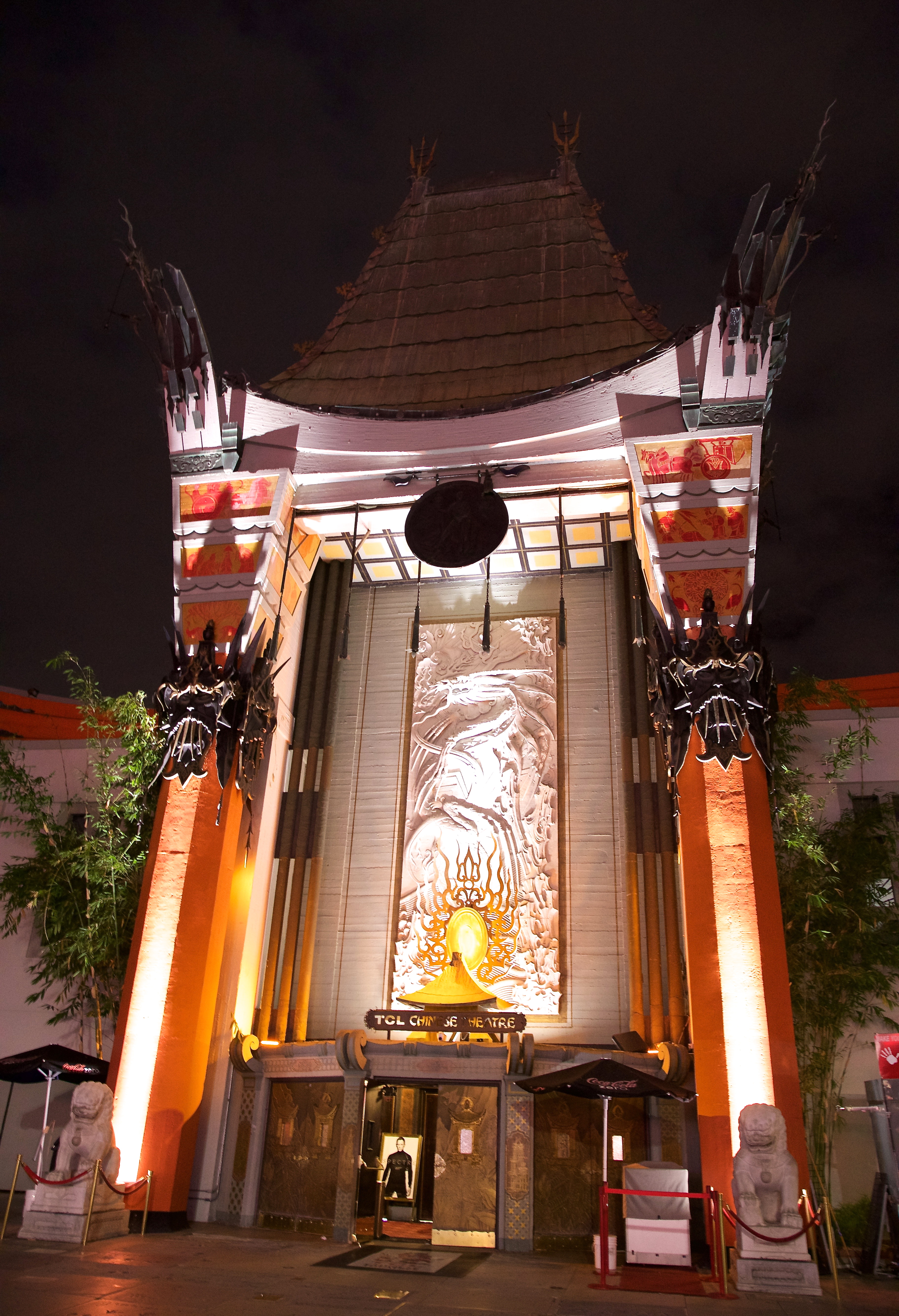 Located on Hollywood Boulevard, The TCL Chinese Theater (formerly the Grauman's Chinese Theatre), is home to the single largest IMAX auditorium in the world. With its remarkable front entrance designed to resemble a giant, red Chinese pagoda, this cultural landmark is the perfect place to go for a night at the movies.