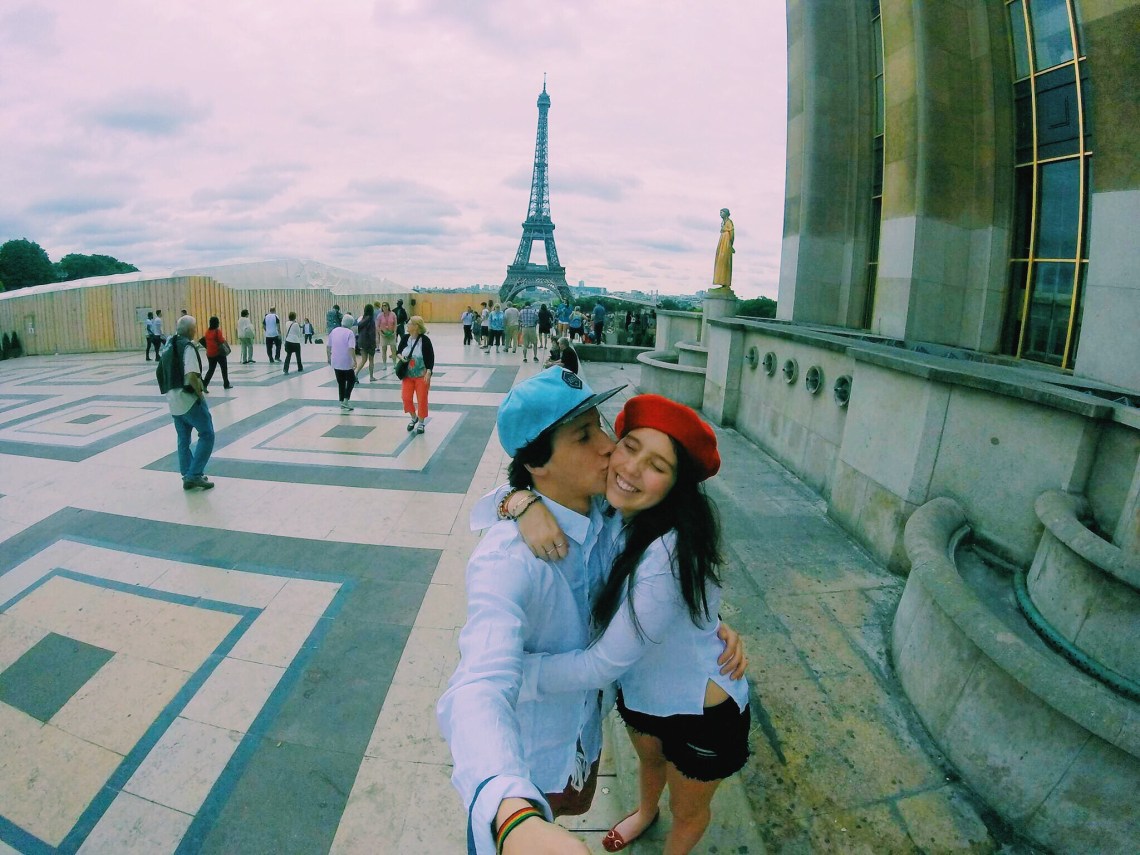 After your air-tickets are booked for a long-awaited vacation, what's next? You start to research for the most value for money accommodation on various hotel websites. If you are those who only entrust your vacation stays to the hands of hotels… think again, you might want to use this opportunity to try something different – stay in holiday rental homes.
There are numerous site offering such services but we are all too familiar with Airbnb. To be honest, I was skeptical of this at first. However after trying it a few times in different countries, each experience turns out to be a rather pleasant one!
Here's why:
1. Experience living like a true local
If you are renting an apartment, chances are you will have the opportunity to meet the hosts when you arrive. This would also mean that the chances of you living in a local neighbourhood is fairly high. The hosts are the ones who will be handing you the apartment keys and providing you with handy tips on the best way to explore their neighbour that only the locals know. These can be as simple as where to find the best local cheap eats and scenic spots where no tourists will ever know. It gives you a glimpse into what life is like as a resident in their neighbourhood.
2. Less tourist-oriented
There is no such thing as free daily breakfast (unless you are lucky enough to have a generous host), room-service and daily housekeeping of your room when you choose to stay in a rented apartment. Be prepared that such services are unavailable and you will not be treated as how a tourists should be treated. If you are willing to forgo these, you will find that the experience is truly authentic – no tourist treatment, it is just you in a local neighbourhood.
3. Unique accommodations and experiences
All these while, if you are thinking that the rented houses are just ordinary apartments, you are wrong. There are accommodations which comes with unique experiences which can never be offered by a regular hotel. To share, I once stayed in a cottage in New Zealand and the surroundings of the cottage was an endless view of snow-capped mountains and a clear blue sky. Of course, there are also unusual accommodations.. imagine living in a yurt, a treehouse or a house ranch. I bet all your friends will be so envious of you. They might call you crazy but deep down in your heart, you will be pleased that you have taken the leap of faith to experience something that not everyone is willing to!
4. It offers both budget and luxurious stays
Staying in a rented apartment appeals to both the budget conscious and those who are looking to live like king/queen. For the budget conscious, you may find that staying in a rented room in the host's apartment is cheaper than staying in a hotel. Plus, for the price paid to stay in a rented room, the hosts might even let you in on the best kept secrets in the local neighbourhood where regular tourists are not aware of. Whilst if you are looking to live luxuriously and money is not much of an issue to you, you will be very happy to know that you will be able to live in waterfront villas, hilltop villas, castles, yachts and even mansions. Whatever that you can think of, there is probably an accommodation out there which fulfills your wish!
There you have it, 4 reasons to encourage you to get out of your comfort zone. Are you ready to take that leap of faith?