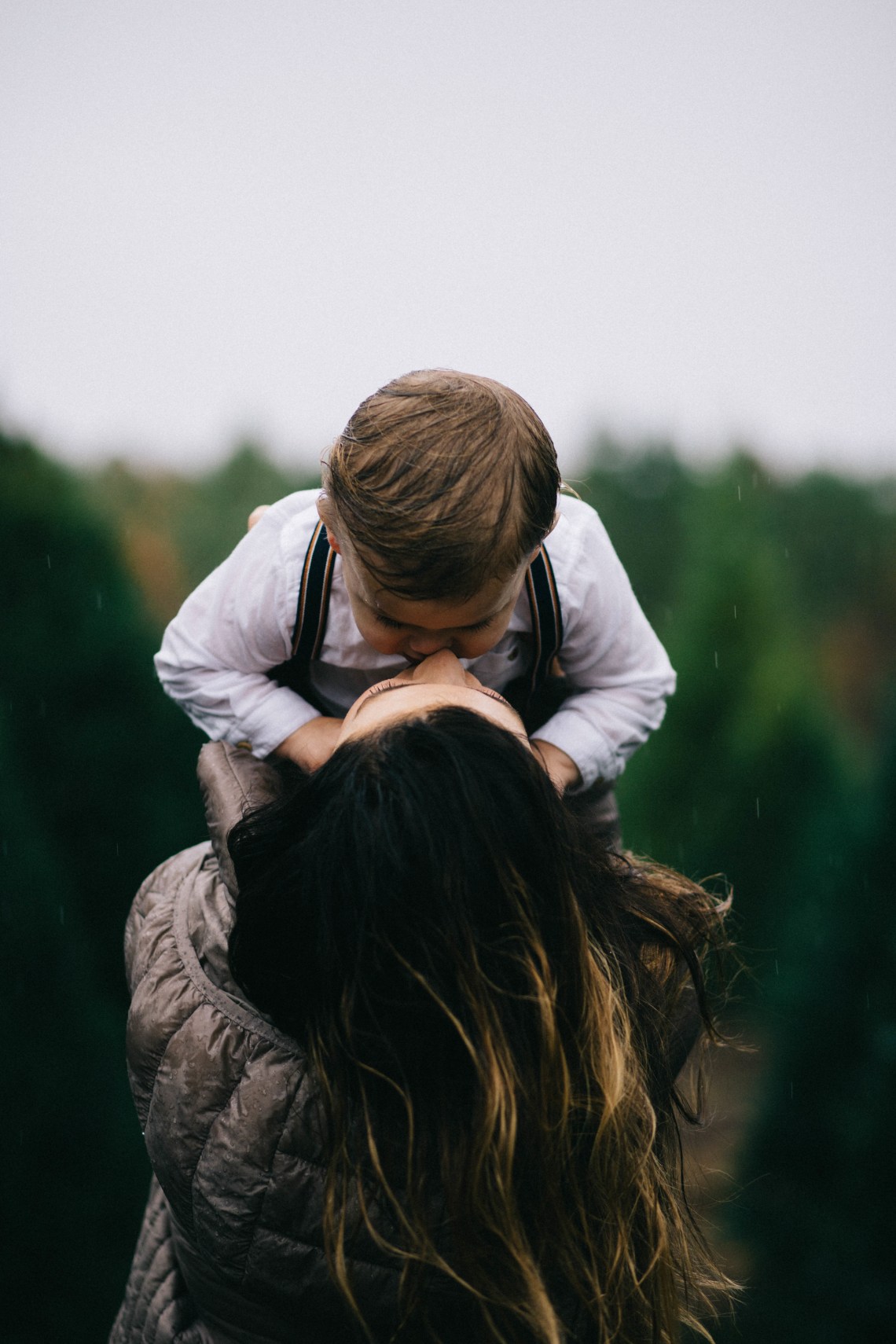 Sometimes it's hard for me not to be mad at the person who made me a single mother. More than that, it's hard not to be mad at the person who left my son fatherless.
I pray about it. I pray for the strength to find forgiveness, and for the most part, I have.
But this kind of pain…its a very special kind of pain. And I don't think it just goes away forever.
Even if someone were to come in and accept the role of fatherhood that this other person rejected, I still worry that one day my son would just want to know his "Dad".
See, this life of single womanhood and single motherhood combined is a tough one. And with all the love and attention my beautiful son gives me, it actually still gets very lonely.
As women we crave partnership. And as mothers, we crave it even more. I catch myself during both the happy and hard moments with Wesley thinking to myself, "wouldn't it be something to have someone else to share this with?".
I catch myself wondering how it would feel to have someone love the both of us, unconditionally. And that's where that "special pain" sets in, usually accompanied by anger and resentment.
And every..single..time I get upset with myself for letting that negativity crowd my heart, even if it's for a split second.
Here's the thing, a lot of what I write is about things I have overcome. And this one thing, I haven't quite overcame yet. I'm just living with it, trying to keep the faith while figuring it all out.
This is my everyday life. It's hard, it's tiring. Things will be smooth sailing for awhile, then we hit a speed bump and we're just there…asking why.
Why did God choose me to endure the confusion, pain, and difficulties of single motherhood?
Why did God choose Wesley to grow up fatherless? Will it ever get better? Will we ever have a family?
I usually feel awful for questioning God. Or for asking God to relieve my impatience with my own will instead of His.
And every time I feel this way, I remind myself of Psalm 88. The Psalm without a happy ending, that just screams out sadness and despair.
I take that as God's way of giving me permission to talk to him about anything. God is saying VENT TO ME, even if you are upset or questioning Him.
So, when it comes to this part of my life, I guess I'm just not "there yet". And by that I mean, I don't completely understand why God chose me.
Where am I at right now? Trying to keep the faith that God is using my pain for good. And one day, when his work is done, we will be alleviated of that pain and things will be much brighter.
Philippians 1:6 reads, "And I am sure of this, that he who began a good work in you will bring it to completion at the day of Jesus Christ".
And I believe that.
Which is why I am here right now, with you. So you know you aren't alone. Sometimes I feel like God is just telling me, "Amanda, just TALK about it". So, that is exactly what I do.
Triumph is real but pain is very real too. And your pain matters just as much as your happiness.
So keep your head up, mama! We're getting through this together!