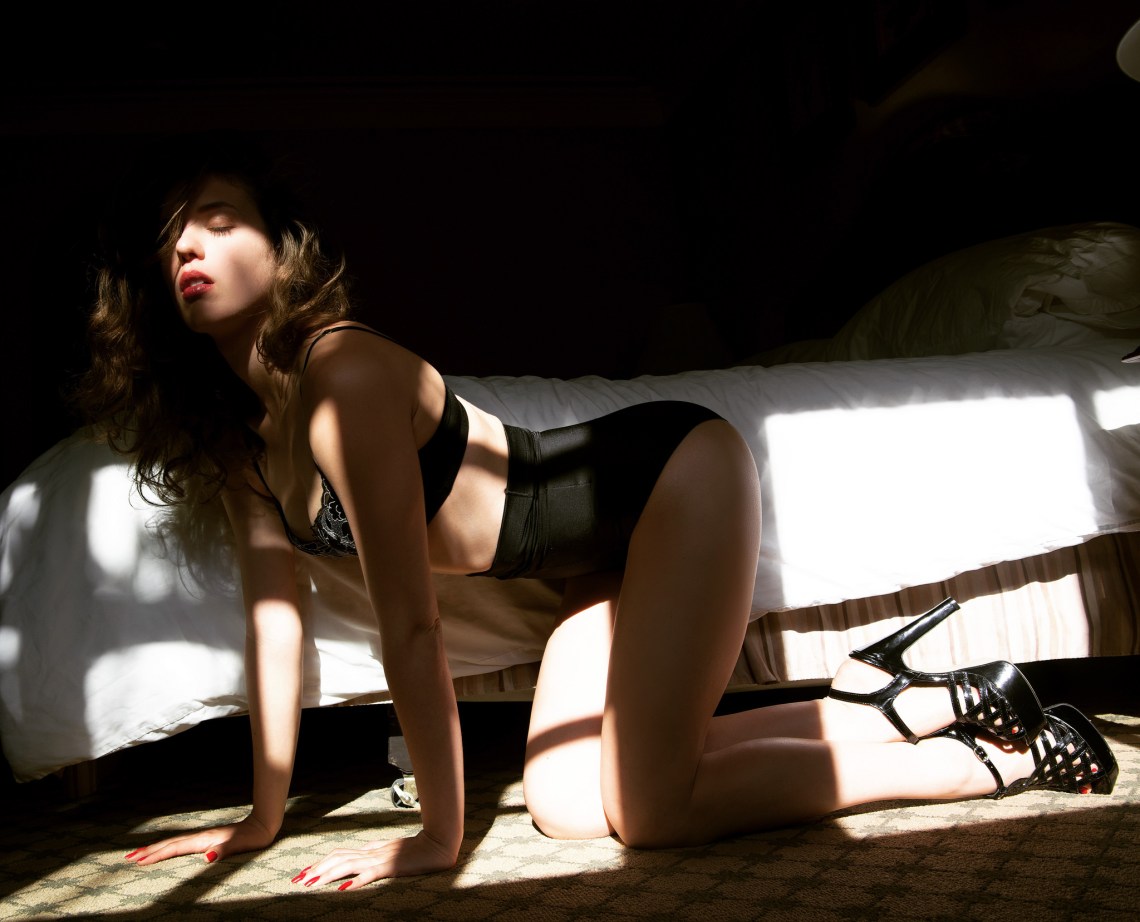 Breaking news, you guys: Women watch porn!
Not only that, but a lot of women love porn and incorporate it into both their sex lives and masturbation practices. Nielsen/Net Ratings actually discovered that one in three visitors to porn sites are women.
So, if a third of the porn-loving people out there are women, what are some good sites that are both women-friendly and cater to our needs? Look no further, because the best porn for women is right here.
Charged per minute, starting at 69 minutes (get it? 69?) for $9.95, Hot Movies For Her has more than 170k porn movies geared toward both straight and gay ladies. No matter if your pleasure is soft core, hardcore, or somewhere in the middle, Hot Movies For Her stands by its name and delivers the goods.
Looking to watch porn with your partner? The majority of Sssh visitors are women doing the exact same thing. The dynamic site, which even has a a 50 Shades of Grey-inspired virtual world, changes according to its users' needs, so the homepage is organized by search popularity. Don't want to see anything too graphic? You can filter the level of explicitness with a lip-shaped rating system.
This Tumblr, Dicks For Girls, is exactly what the name insinuates: dick pics for the girl who loves dick pics. But before you go thinking it's just photo after photo of male genitals, it also includes hot photos of even hotter celebrities, and GIFs of men getting themselves off. Midflight splooge anyone?
Good Vibrations has everything you could possibly want in a female-friendly porn site. Their list of genres go from the educational to classic to parodies to women-directed to feminist porn. They even boast that they're the "best video-on-demand site in the universe!" Female aliens must be hella jealous of us for this one.
For those ladies looking for the kinkiest of the kinky and hardcore BDSM, Kink is the place. But you better make sure you're down with hog-tying and consensual pain if you're going to thoroughly enjoy this site. A brief review evoked a lot of "OMG. OMG. Ouch," responses.
Feminist author Tristan Taormino is the brains behind Vivid-Ed, "sex ed for a for a new generation." Billed as an educational site, Vivid-Ed is so much more than that offering videos that not only entice, but also teach you tricks you've always wanted to learn and how to execute them on your partner.
Dusk! is all about changing the way porn is viewed, especially when it comes to women. They're so pro-female-friendly porn that they've even invented a name for it: "porna." How do they define it? When do women consider a movie to be really hot and exciting? The Dusk panel was created to find out. Since 2009 the female members of this panel have been watching and reviewing movie fragments online. Each month Dusk! puts new films online — some old-fashioned porn, some innovative erotica.
Similar to Dicks For Girls, Porn 4 Ladies is a Tumblr loaded with photos that are bound to turn you own. A quick glance at even just the first few photos, and you're bound to feel the effects of good old-fashioned smut with an artistic twist.
Both a place to get your rocks off, and a great online source for other places where you can let your horny self run wild, Violet Blue's Tiny Nibbles has it all. Blue is so knowledgeable on the topic, that she even wrote the book on it, literally, with The Smart Girl's Guide to Porn.
And for those of you who prefer their porn in book form:
This stories featured in Serving Him (edited by Rachel Kramer Bussel) are the perfect read for those women who love to be dominated in bed. There's also quite a bit of public sex in here, too, which is always hot, especially in theory for those of us too nervous to indulge.

This post originally appeared at YourTango.