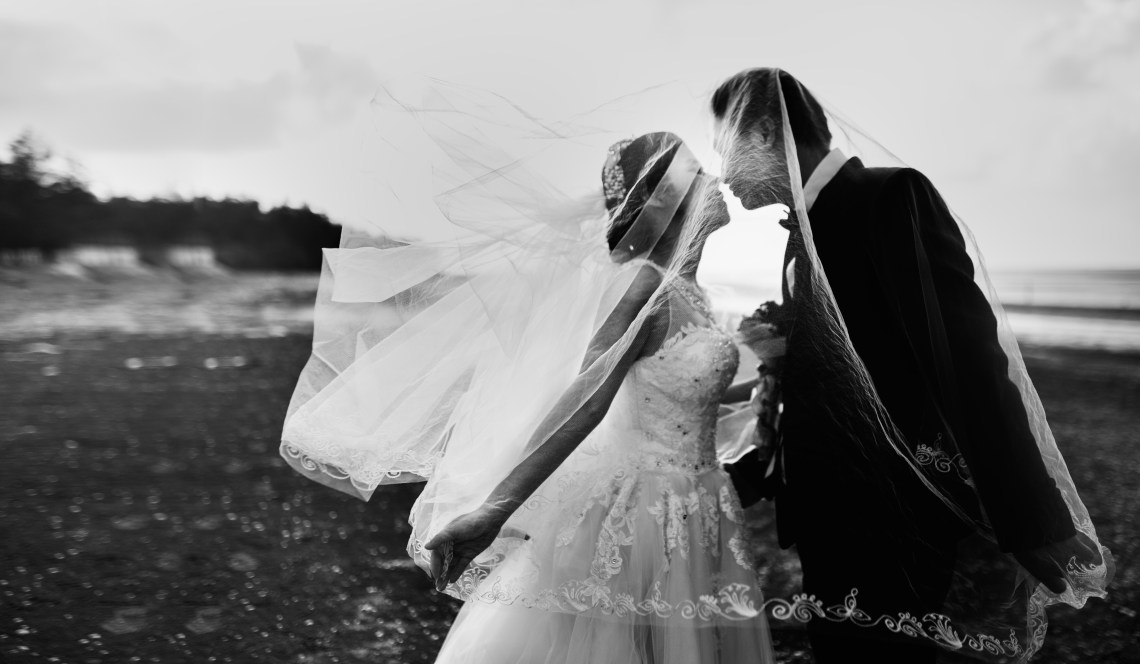 To the guy I loved and lost,
Sometime ago I had a dream that I was in the prettiest white dress, and I was just about to walk down the aisle. As I approached the alter I saw the most ravishingly dressed guy; you. I was undoubtedly the happiest person in the world as I looked into your bright and enchanting eyes. From your warm embrace, I could've smelled you as I leaned in closer. Your touch was so comforting, until I woke up and I realized I was alone.
Without your presence in my life, I live one alone, which is an excruciating and profound reminder that you are no longer a part of me. We no longer speak to each other like we used to, but it's already dawn. It's the day that I should start my life anew and I can't even rest at ease.
Within a few hours, I will arise from bed and do my morning routine. I'll shower and get dressed for my new job with complete awareness that you won't be there in the evening for me to tell you how my day passed.
Subsequently, I'll probably be all alone eating KFC while facing the wrath of reality that the only person I want to talk to at the end of my day is the only person I can't speak to.
I am basically a bomb waiting to explode since it all happened. An entity of self- loath and loneliness was something I didn't think I was capable of being. That was until I found myself alone, staring at the four bedroom walls surrounding me and sobbing so uncontrollably, that I couldn't catch my breath. The night we broke up, I instantaneously packed up the stuff that you gave to me. I neatly folded your t-shirt that I claimed from your DC comic collection. After which I cleared my room of everything that jogged my memory of your existence in my world.
As a result, my room is also now plagued with various things that remind me that, even though you're no longer present in my life; you'd never be too distant from my thoughts. I can confess that there will be days that I'd take that batman t-shirt and wear it as I pretend to be okay again. I've started the procedure of standardizing my life devoid of you in the days of your absence. Gawkily filling the gaps that you once inhabited with my black and white drawings, old associates, all genres of movies and more ice cream than we both can eat.
Despite all of my efforts to accept the situation and move forward, I constantly contemplate that with enough time, your decision will change. I hope that you want me in your life and there will be an 'us' again. I anticipate that you still love me.
I keep thinking that you'll change your mind once again and see me as the woman who will be standing next to you on the day of your wedding.
We would be the couple chilling on the sofa after we put the kids to bed. I imagine that you will reconsider your decision and return to me. However, I don't just want you to change your mind. I want you to make up your mind. I want you to make up your mind that it is me you want, and show me that I wasn't wrong to love you so unconditionally. I wanted to believe you when you said that you wanted to spend the rest of your life with me. I want you to make up your mind that while there are lots of stunning women in the world, who'd be better in bed, that I am the only one you truly love. I want you to make up your mind that I'm the person that makes you the happiest and also give your life a new definition.
Unfortunately due to the circumstances, I'm unaware of when or if this would ever be a reality, and that's the most difficult aspect of this situation. There is the possibility that the love of your life may simply not be me. Either way, I started my new occupation and I'm still scared and nervous nervous as ever. You're the only person that can calm me and tomorrow I'll be leaving home without your encouraging words that everything will be okay. You won't be able to hear about it at night. I'll get through each day one step at a time while also trying to assure everyone that I am fine.
I am fine with the knowledge that you're somewhere else, doing something else and possibly with someone else. I'll expel you from my mind and simply carry on. Until the day I pass by the ice cream parlor and remember your favorite flavor or even see your favorite color. Until the instant where my phone vibrates, until that creed or Shania twain song plays. Until I have to go to sleep. And until I have to fall apart and have to start all over again. Without you.