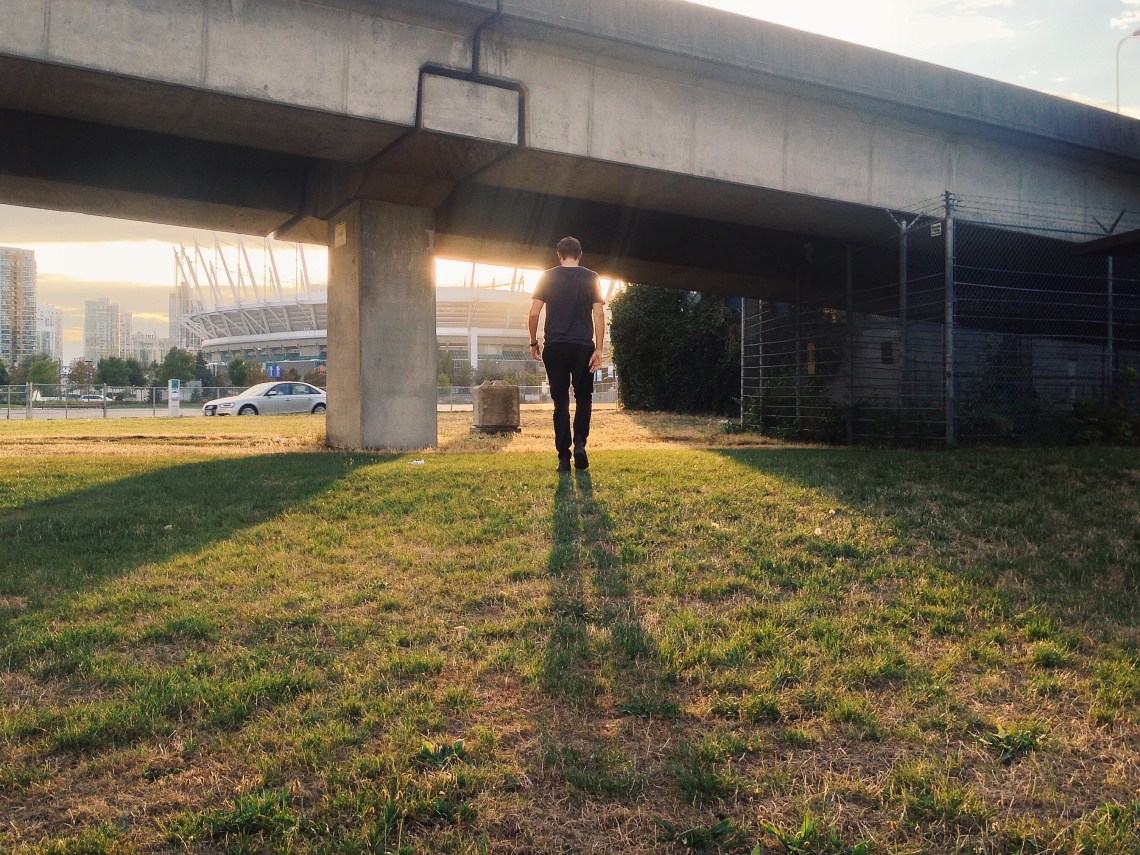 It's common to feel depressed, worried or angry about the way different events have turned out in your life. When you don't get the desired results, many times you often want to quit, find a new hobby or even start a new career. Yet, sometimes the adversity in these moments may be life telling you to push just a bit harder in order to reach your dreams.
The true life stories below highlight five individuals who faced adversity throughout the early years of their lives, but were able to overcome the odds and achieve their goals. For those of you currently going through challenging times, these inspirational stories can help you remember to never give up on two things: yourself and your dreams.
Jeremi Ross – Athlete
Since the age of three, Jeremi Ross had been in and out of foster care and group homes. By the time he started Hollywood High in 2009, he was failing every subject. But then he met football coach Ceasar Sandoval and became interested in playing football. Yet taking the field, there was one catch: Ross would have to promise Coach Sandoval that he'd achieve a 2.0 grade point average (GPA). Upon making this deal, Ross not only achieved a 2.0 GPA, but he also rushed for 2,273 yards and scored 23 touchdowns playing quarterback in his first year of organized football. By the end of his sophomore year, Ross earned a 3.0 GPA and had become a leader both on and off the field.
Fast-forward to the present and Ross is getting ready to graduate with a B.A. degree from NCAA Division II Missouri Science and Technology in multidisciplinary studies, becoming the first in his family to earn a college degree. This past season he was named to the all-conference team.
Ross plans on training intensely over the next year for the 2018 NFL Combine. Just like his early years, he knows how to overcome any adversity that comes his way and continue to excel in hope of playing the sport so close to him.
Daniel Paris – Dropout
Learning disabilities can not only frustrate students but also put them at a disadvantage academically if they are not diagnosed. Daniel Paris was one of these very students. In fact, Paris struggled so much at school that he ended up dropping out before the end of his sophomore year. Paris then became homeless, living on the streets of Los Angeles where he was involved with drugs and gangs.
While living on the streets, Paris frequently partook in a number of destructive behaviors until his friend was killed after being clubbed in the back of the head. This reality shock sent Paris to an alternative education program where he had the opportunity to complete his high school degree and receive proper treatment for dyslexia, attention deficit hyperactivity disorder (ADHD) and depression.
Although Paris never planned to go to college, he started dating a woman attending the local community college, so he decided to enroll in a psychology class to spend more time with her. After taking a few courses, Paris decided to apply to the University of Southern California as a sophomore transfer student.
Paris had a rough start at USC until he sought help for his learning disabilities where he received help from counselors and software that translated textbooks into audio files he could listen to while reading. Paris also had help from a psychology professor, Karen Hennigan, who worked with him on his senior thesis and encouraged him to join the honors program. Paris ended his undergraduate career in high regard and was not only placed upon the wall of top students at the university but also received a $10,000 graduate scholarship.
He graduated with a B.A. in psychology and then went on to Harvard University Graduate School of Education where he earned a master's in education. Today, Paris is back at USC as a learning and performance specialist where he is assisting non-traditional students with support and advice.
Geoff Sawyer – Musician
Geoff Sawyer was deemed legally blind at the age of five and faced years of bullying as a result. Instead of allowing other opinions influence his self-growth, Sawyer learned to pay attention to sounds most people never hear. With this skill, Sawyer naturally developed an ear for music and got his first guitar at the age of nine.
During high school, Sawyer's family moved and he quickly became adrift. He was picked on and pushed around by his classmates and would run home as soon as school ended. Yet, Sawyer's outlook changed when a rock-and-roll band moved in across the street. His father made a deal with the band members that allowed Sawyer to set up for the band's gigs in exchange for guitar lessons.
After four years of setting up equipment, Sawyer earned the responsibility to control the stage lights. Then, when the sound engineer left, Sawyer took his place. The soundboard was initially difficult because of his sight, but it didn't take long for Sawyer to memorize the knobs and switches. Sometimes the band would even introduce Sawyer and have him play a few songs. After performing on stage, Sawyer knew he wanted to continue to pursue music and enrolled in the Guitar Institute of Technology.
After living in Los Angeles for several years and graduating from the Guitar Institute, Sawyer moved to Sonora and set up a music studio in his house. As his hard work was starting to pay off, Sawyer started to hear a rumbling noise in his ear. He was losing hearing in his right ear. While he had surgery to try and fix the problem, it hasn't helped. Sawyer is expected to undergo another surgery, but no matter what happens, Sawyer confirms that he'll continue to play the guitar.
David Lenzmeier – Entrepreneur
David Lenzmeier shows that even if you come from humble beginnings, hard work can put you at the top of the corporate ladder. Lenzmeier had a small town childhood as the second youngest of nine children on a family-owned dairy farm. Then, after high school, he attended college but was asked to leave after failing the academic requirements necessary to stay, so he decided to take a year off and reorganize his life.
After that year off, Lenzmeier was more focused and able to graduate from Minnesota State at the Fergus Falls campus. During his time on campus, he played football and overcame his academic ineligibilities to become a starting nose guard and team captain.
In 2000, Lenzmeier co-founded a nutritional ingredient company called Protient. By the time it sold to a larger firm in 2005, Protient had reached $90 million in revenue. After the sale, Lenzmeier was told he was no longer needed at the company, so he took another year off for reflection.
Through some common connections, he got to know executives at Milk Specialities Global and in 2008 became president of the newly formed human nutrition division. With his help, the division has grown to $400 million in revenue and increased from three to ten locations. In 2011, Lenzmeier was appointed the CEO of Milk Specialties Global and just a few years later received the Ernst & Young Entrepreneur of the Year award for the Upper Midwest.
Misty & Victor Parras – High School Sweethearts
Police officers are often asked to lay their life on the line for their job, but Gun Barrel City Officer Victor Parras is going under the knife for his wife. Misty and Victor are high school sweethearts who just celebrated 20 years together and overcame a difficult medical diagnosis. When Misty was pregnant with their first child she was diagnosed with kidney disease. She lived with the disease for 15 years until doctors told Misty that she needed a transplant as her kidneys were failing.
The couple knew this meant Misty would need a transplant. Thousands of people die every year waiting on the transplant list, so Victor decided to take matters into his own hands. Victor went to the hospital for testing to see if his kidney would be a match for Misty and the tests came back positive.
The two lovebirds went under the knife together and just hours after completing surgery they were video chatting with each other. The surgery was a success and after just a week both were out of bed and moving around. Misty will get to have a normal life again all thanks to her husband's willingness to share.
Our lives are full of negative moments that can be overcome with a little adversity. When life has you down in the dumps think back to these five inspirational stories and remember how they fought to succeed. These little reminders can help you believe in yourself and accomplish your dreams.