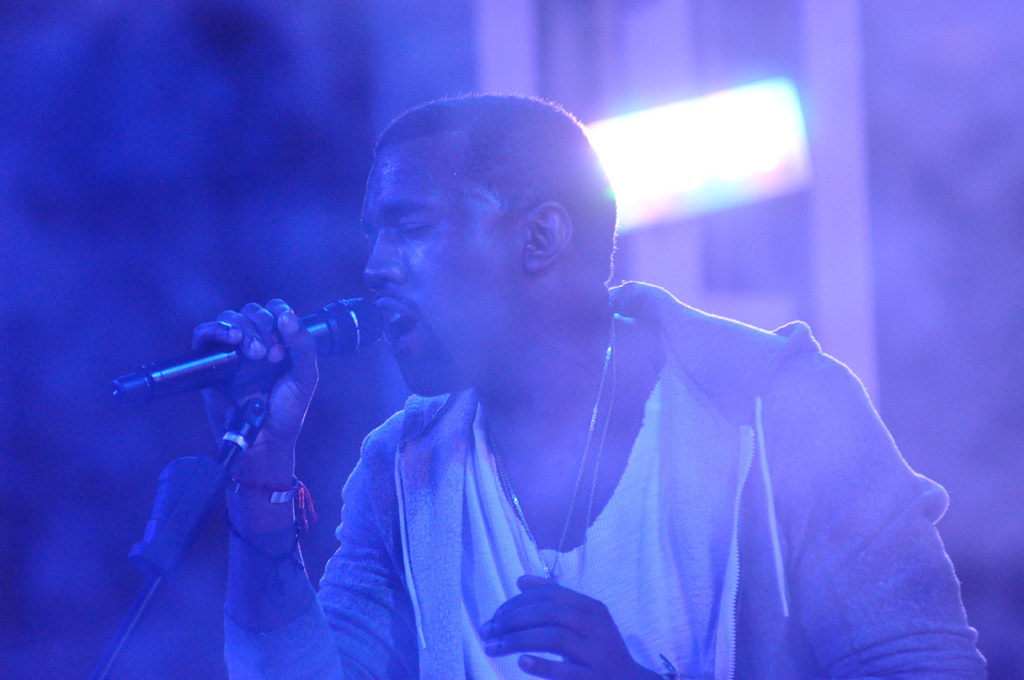 Kanye West isn't exactly a winner in most people's eyes, and even less so a revolutionary. However, I happen to be one of the suckers on #TeamKanye. Maybe marrying Kim Kardashian is all an ironic move just like naming their child North West? We all love a bit of irony, right Kanye?
In celebration of Kanye's new album being released on Spotify, let me remind you about the times where Kayne surprised us all with his insightful lyrics.
1. "Hey Mama"
"Give me a verse of 'You are so beautiful to me'
Can't you see, you're like a book of poetry
Maya Angelou, Nicky Giovanni, turn one page and there's my mommy"
This song reminds us all of how much we admire our mothers, and however much you want to look like Kate Moss, your momma is the best lady you know.
2. "New Slaves"
"Meanwhile the DEA,
Teamed up with the CCA"
Apart from totally nailing racial divides and modern racism, Kanye is schooling us on the faults with privatisation in the American prison system. Kanye = woke.
3. "Wolves"
"I said baby what if you was clubbin, thuggin, hustlin'
Before you met your husband?
Then I said, "What if Mary was in the club
'Fore she met Joseph around hella thugs?"
Comparing Kim and himself to Mary and Joseph may not be the best approach Kanye, but at least he's acknowledging Kim's past life. Kind of like how you hope the guy of your dreams will accept your college demons (drinking until you passed out, the one random time you lost a shoe in the club and had to hop home etc.)
4. "Jesus Walks"
"They say you can rap about anything except for Jesus
That means guns, sex, lies, video tapes
But if I talk about God my record won't get played, huh?"
Real talk from Kanye on censorship in America. Record burning of The Beatles albums in 1966 in America when John Lennon compared the Beatles to God was another example of the selective censorship. It's ok for Big Sean to say ass multiple times, Robin Thicke to talk about reluctant sex and yet God is the line that cannot be crossed?
5. "Homecoming"
"I guess you never know what you got till it's gone
I guess this is why I'm here and I can't come back home"
That feeling you get in your mid-20s when you're not sure if the choices you make will pay off. The difficult choices between careers, big decisions and love. Sometimes you gotta make sacrifices and Kayne feels me on this one.
6. "No Church in the Wild"
Two tattoos: one read 'No Apologies'
The other said 'Love is Cursed by Monogamy'
It's something that the pastor don't preach
It's something that a teacher can't teach"
This song is Kanye's finest, and the video pumps me up to the extent that I watch it before literally every impossible task. Once again religion is questioned, and it's lack of acceptance over things in the modern world. No one teaches you about the realities of life, from your teacher to your preacher. No one tells you to live without minding others judgement. Don't give a fuck like Kanye doesn't give a fuck.
Live life and love like Kayne loves Kanye. Let's hope you think he's less of a douchebag after this post.