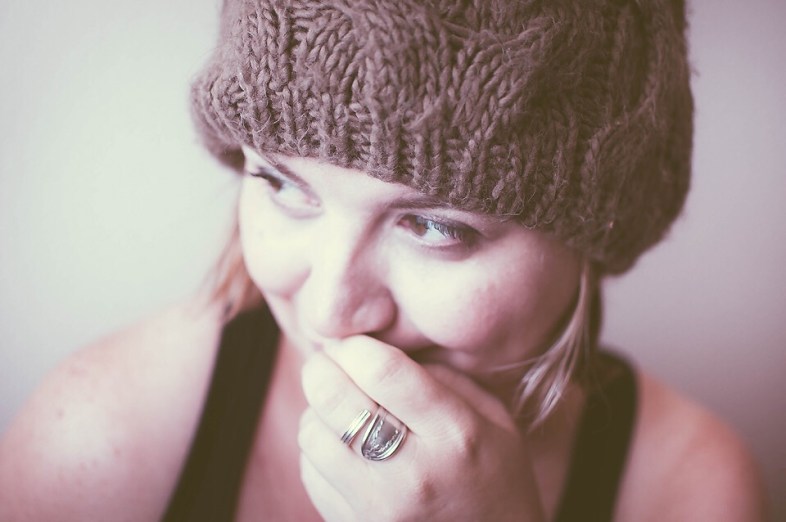 Sometimes, when you're doing things, you have to do other things, and that's a hardship in anyone's life. We all strive to be better at doing these things, and that's why I'm offering these tips. Because there are moments when certain things in our lives become other things in our lives and that's when we realize that we can do any of the things. I believe in all of you. Here are the Top 10 Things You Need To Do In 5 Ways To Be 20 Times Better At These 4 Things (By Age 30). The second thing will shock you!
1. Text your man sexy texts!
Ladies, this is a real truth that may shock you, but I'm not going to sugarcoat it, as I am not a sugarcoater deviant — your man isn't always gonna be there for you, so be sure to tart yourself up and send him some sexy texts — straight masterpieces! This isn't slutshaming or a takedown of misogyny — don't believe me? Just watch! No but seriously, ladies, it's important to let your man know that he is the number one dude for you, unless he cheats on you, then leave him forever! Just do it! I am your God now.
2. Always believe in yourself.
It's really hard to be a 20-something in this day and age, with the Internet and the cellular telephone devices and the Bluetooth technology. How do you even know where your brain ends and your iPhone begins? You don't, and that's not your fault. It's going to be okay, because if you believe in yourself, everything is always okay forever and always. I believe you have the strength to be your truest self. So don't not stop believin'.
3. Have a backup plan.
Heartbreakers gonna break break break break break break break break break break break break break break break and the fakers fake fake gonna fake fake fake fake fake fake fake fake fake fake fake fake fake fake so shake it shake it shake it shake it shake it shake it like a Polaroid picture off off off off off off.
4. The 1990s is a decade!
OMG, when you have a Tamagotchi on a Sanrio mini backpack at a taping of Nickelodeon's Guts, you are one tubular dude! We all danced to the hits of our times, so try dancing to two-hit wonders, instead of just the one-hit wonders (of the times) or else, A-ZIG-A-ZAG-AHHH! Because any 90s kid will know that we got knocked down, but we got up again, because you ain't EVER gonna keep us down! Does anyone else remember Are You Afraid of the Dark? LIKE OMG, the clown episode!!!! (Too "on the nose"? LOL)!
5. You won't believe what this celebrity looks like now.
I'm not even going to post a photo of this celebrity, because you wouldn't even believe it! Let's just say, he or she looks like they've aged 10 years — and they totally have! Fuck them!
6. Don't let anyone keep you from voicing your voice.
I believe at the bottom of my core that our voices — our voices — are what separate us from the animals. No offensive of course to animals — they've done so much for us. Have been there, for us, the same way that we — yes, we — can be there for each other. This isn't to suggest that you have to be able to speak — no, no, you can communicate in many other ways, all of which are valid and special and unique to you, and I love you for it. I want you to be fearless. You're a lion in a word of lemmings.
7. Your body is perfect just the way it is.
If ONE MORE MAGAZINE tells me ONE MORE THING about ONE MORE OTHER THING, I am going to freakin' explode! We are all valid and we are all beautiful and we all have perfect bodies! What's a "bikini body"? FUCK OFF, IT'S YOUR BODY. YOU ARE THE ONLY BODY. THERE IS ONLY ONE BODY AND IT IS YOURS. WE ALL HAVE TO WORSHIP YOUR BODY AND WHEN WE'RE DONE WORSHIPPING YOUR BODY, YOU'LL WORSHIP OURS, AND THEN WE'LL ALL GET FROZEN YOGURT, AND WE'LL GET WHATEVER TOPPINGS WE WANT, BECAUSE WE ARE BEAUTIFUL AND IT WOULD BE BEST IF WE EACH PAID FOR OUR FROZEN YOGURT SEPARATELY, OTHERWISE WE'LL HAVE TO DEAL WITH THE PEOPLE WHO DON'T HAVE CASH ON THEM AND ASHLEY NEVER CARRIES CASH AND IT'S LIKE, JESUS, ASHLEY, CARRY SOME FUCKING CASH WHEN YOU KNOW YOU'RE GOING OUT FOR FROZEN YOGURT, NO BUT SRSLY ASHLEY U R BEAUTIFUL I LOVE YOU GIRL.
8. I saw a dog once.
It was cute and small and I saw it and said, "Doggy!" and my boyfriend acknowledged that I said that and we kept walking but as we kept walking, I smiled at the dog and it smiled back, in its own way.
9. BE NICE TO OLD PEOPLE!
Yes, this is somewhat controversial, but I firmly believe that we should all be nice to old people. Coming from my background it's important to be kind to our elderly members of society because they know things that we don't and who knows what they'll do for us? Will they put us on Mars? Probably. So if we don't treat them with the proper respect they deserve, we may not make it to the space station, and we'll suffocate.
10. Be offended by everything.
Dear nation, nothing is good anymore, everything is terrible, there is no hope. My future, once laid out like a colorful map on a child's restaurant placemat, is now as muddy and dirty as the face of a world-weary hobo. I am in a swimming pool that is lit by youth. I am weary, I am old, I am sailing on a boat made of newspaper, and like the medium itself, I am sinking. There is an ocean between all of us, an ocean of dreams and misspent anxieties. How can anyone say which path is the right one? There is no right path, there is only a desert. A desert of uncertainty, of broken spirits. It's time to saddle up and forge our way through, no matter the costs. I am a pinwheel of pain, and I am in it alone. But who isn't?
Don't forget the bottle of Pinot Grigio, LOL! Which things can you recommend to do in 5 ways to be 20 times better at these 4 things by age 30? There are no wrong answers!