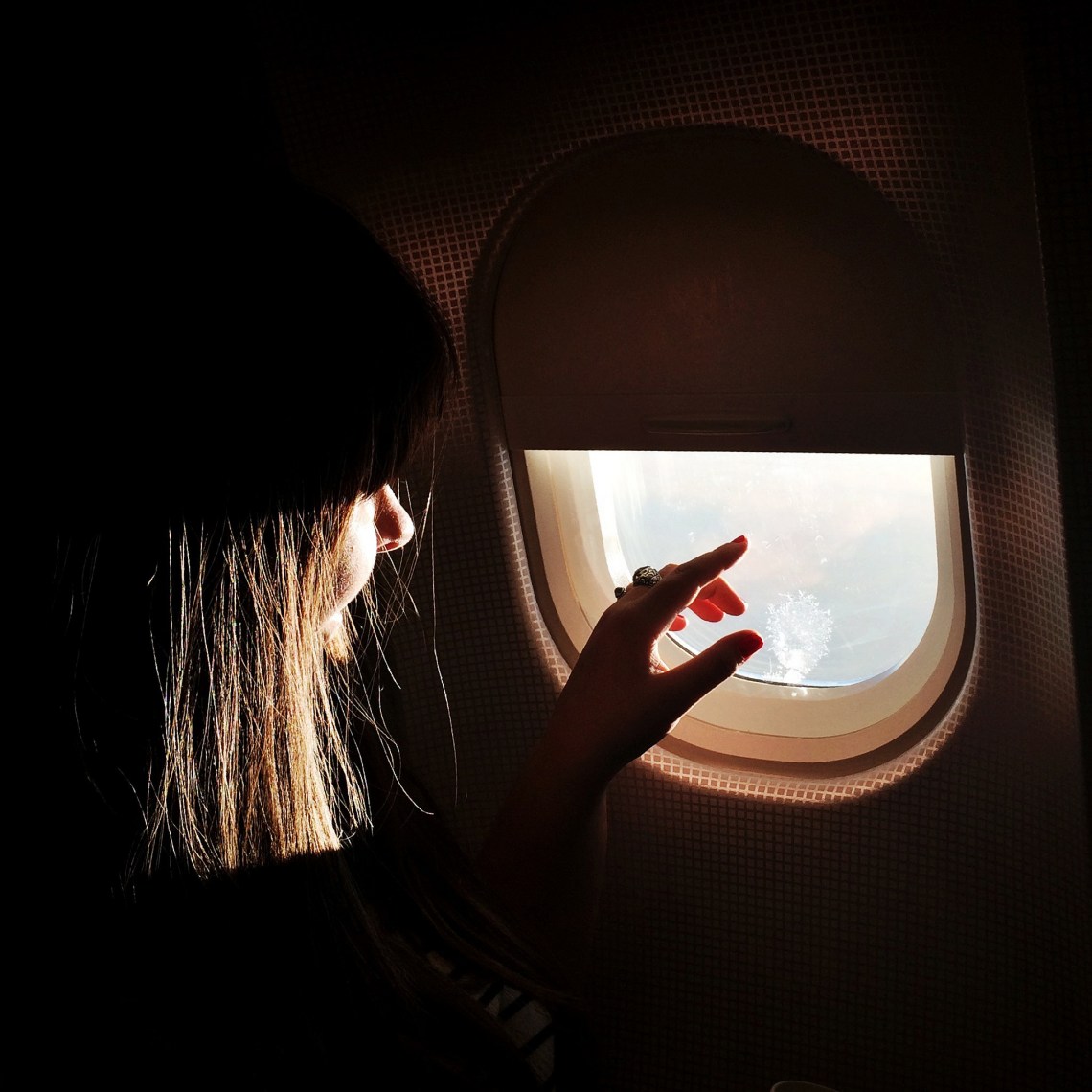 Two and a half years ago, I moved to Europe. Zipped that large suitcase and kissed my mom and pop goodbye, ready to blink my 23-year-old eyes at new scenes, new cultures, new times. Coming from small-town Indiana, that word "loneliness" hadn't revved full-force in my lexicon. Not yet. But boy, was I in for something, as is every single expat in the world.
1. Please, Prepare For Landing
The plane landed in Paris on January 2. What had been my blizzard Chicago was obliterated with 50-degree temperatures, drizzle, and foreign landscapes. In this way, even my skin didn't recognize what I'd gotten myself into. You think taking your brain from one scene to another will flip the switch immediately, but sadly, it won't. You're displaced. The air is different. Your breath is unrecognizable. The body you've carried with you for decades must find solace in new foods, new temperatures, new streets and conversations. Somehow, you didn't think about it before.
You're left to get used to it, this new nature of inhale, exhale. It tastes different. It's not your own oxygen. Not yet. And that's terrifying.
2. Forget Everything: Your Name, Your Accomplishments, Your Life
When I began babysitting in Paris, my name devolved to nothing. "Alli-sah" was the best they'd twirl with their young French tongues, and so I went with it, sure not to tell them that I'd graduated college; that I'd loved and lost; that my parents had high hopes for me. And when I began at the start-up in Berlin, I was just that: a nobody. A little bit of nothing. Another ex-pat, trying to play the game.
This wasn't anything I could explain to friends at home, who'd started their careers, their marriages, parenthood. They were so much of something, and I was, quite literally, at the bottom of the pile.
3. The Attempt At Love
Any expat can attest that relationships stagger and die with the occurrence of cultural differences. Flirting in that "American" way (or even that "Indiana" way) doesn't translate so well to those Berliners. You find yourself sharing intimate moments, only to realize that Berliners are none-too-keen on growing up. 30-somethings are akin to teenagers. And your 25-year-old self is, unfortunately, still living that Indiana mentality.
Remember what I said about displacing your brain, but retaining old thoughts? You won't realize it till it's too late. And the loneliness will continue to gnaw.
4. The Realization That Your Old World Is Leaving You Behind
This month, I'll miss two weddings. Two women I respect and love dearly, who followed a path I once understood, are marrying men they love. My best friends are bouncing and burping babies, and I hardly know their names. I do know, however, the best places to binge-drink in Berlin, and I took countless drugs in Barcelona last month, but I wasn't there for my mom's near-serious diagnosis. Which world is my own, now? Could this person I've cultivated still exist with the old ways?
These are the questions and the conflicts of an expat. Even in the wake of the great Trump-terror, what are we meant to do? Stay the course of conflicting loneliness, or return to what bored us before?
Because, if you're anything like me, returning is, so often, like leaving the party before dawn. None of the good stuff's happened yet.