The internet keeps coming up with creative beauty trends, which is great during a time where you can try all these things out without worrying about others seeing you. What I have decided to fixate on recently are eyebrows and eyelashes. Especially brows like this:
Recently, I have been seeing people laminating their eyebrows with at home lash lift kits. I had to know, first of all, do lash lift kits work, and secondly, does it work on your eyebrows? I convinced my girlfriend to be my guinea pig for the former so I could try out the latter.
Here are her eyelashes before the lash lift kit. Beautiful, long, luscious, and pin-straight.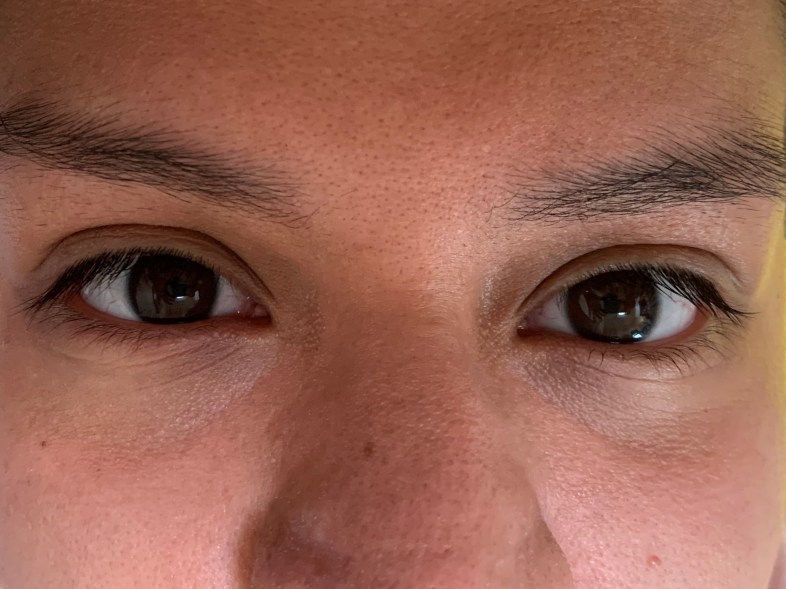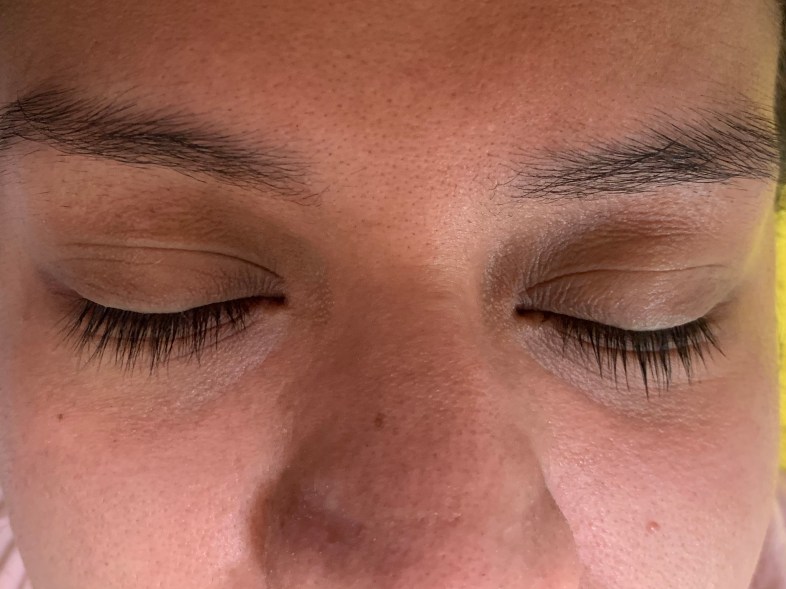 The first step in the lash lift is the glue. I tried to use the glue they sent in the kit, but it didn't really work, so I just used lash glue that I already had.

After you put the perm on, put the plastic over top of it. This is important!! It helps keep the lashes up and curled, and I totally did not forget to do this at first.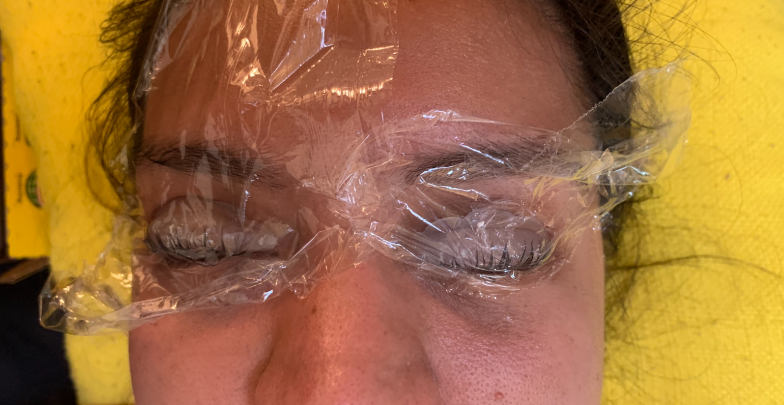 And viola! Here are the results: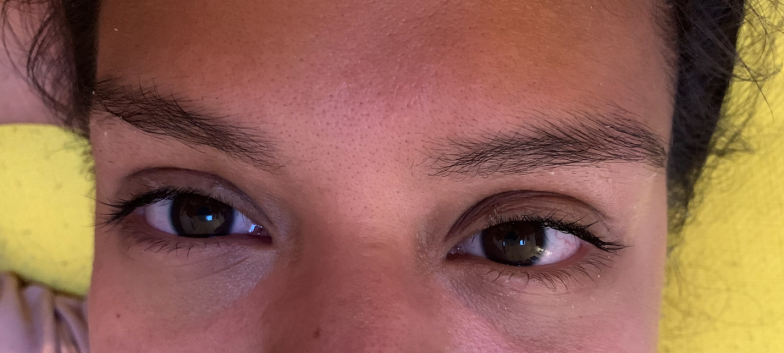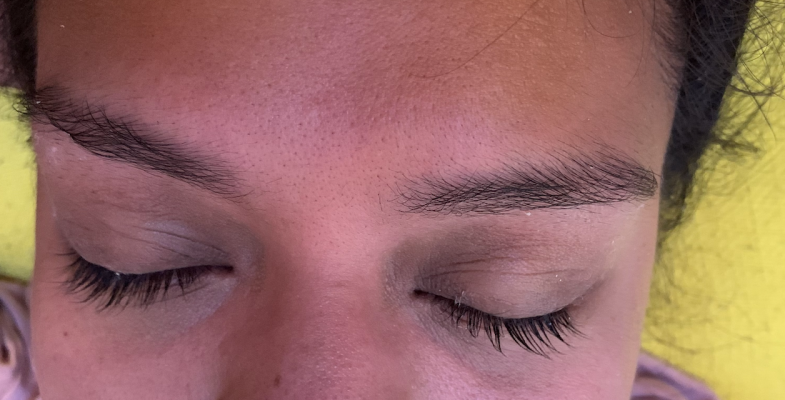 It's not too bad for a first attempt. Knowing what I know now, I would have left the perm on for a little bit longer so that it curled more. But we're both actually surprised with how well it turned out!
So here's test #2, the eyebrows. I trimmed and plucked my eyebrows to the best of my ability, but there's only so much you can do.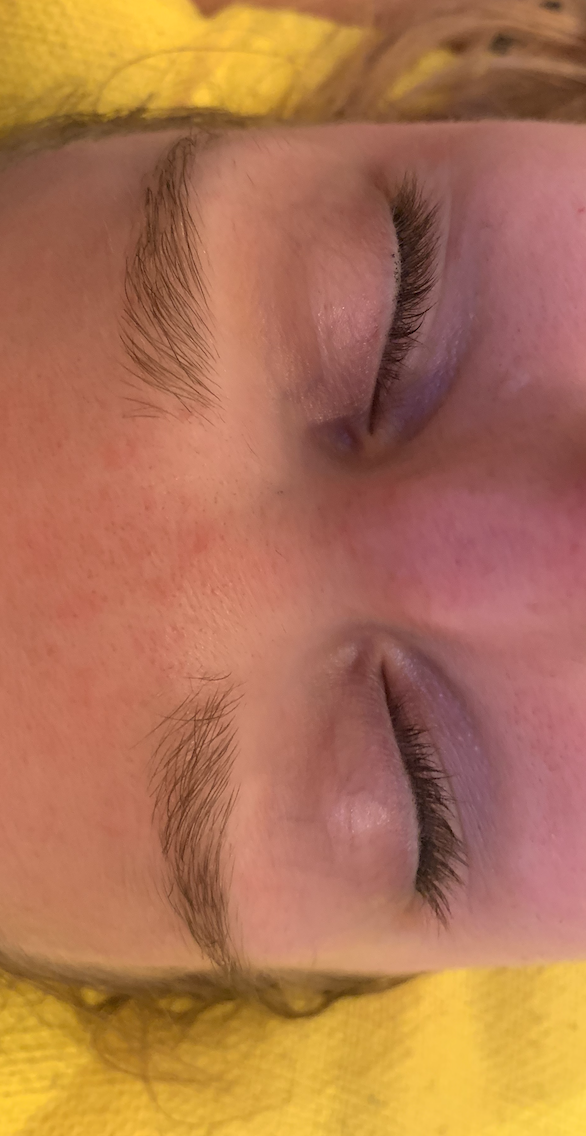 Then, I had my girlfriend do the same routine on my eyebrows that I did on her eyelashes. This time, we didn't forget the plastic.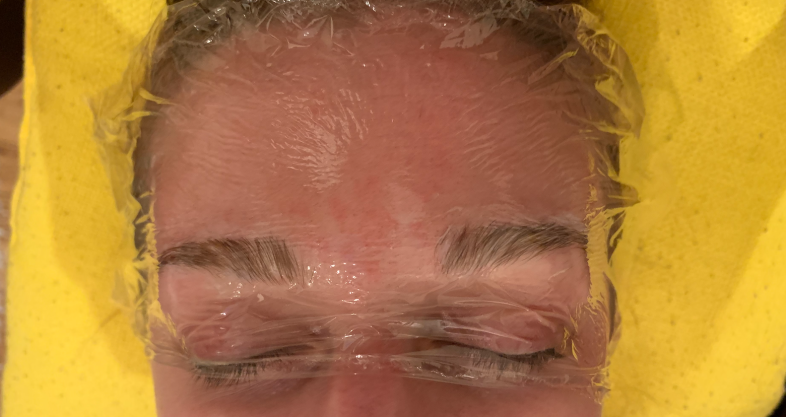 And here are the results: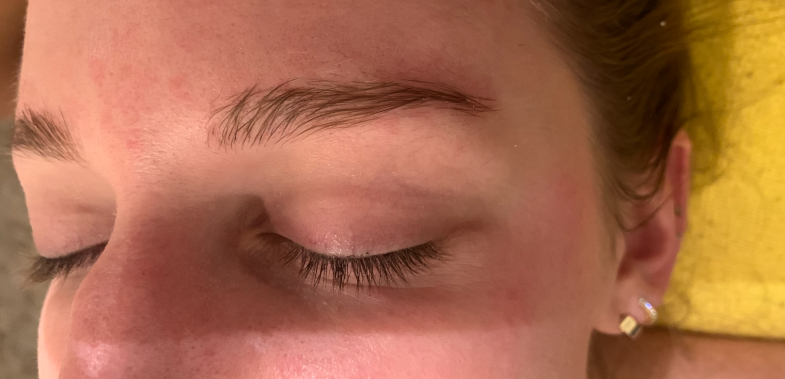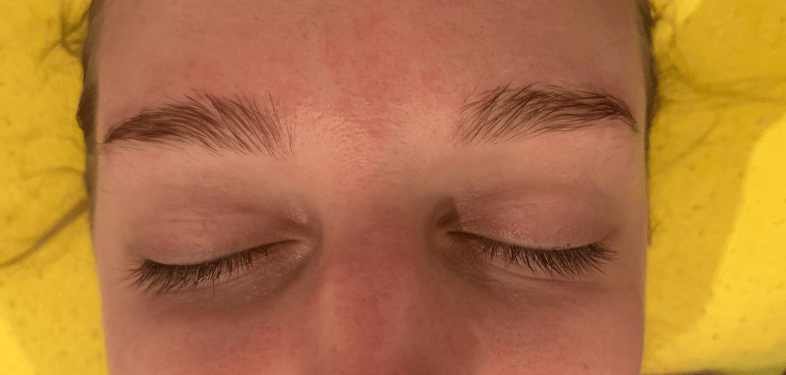 It looks…exactly the same. Maybe I didn't style my brows the right way or I just don't have the right brows for it, but I was pretty disappointed.
Overall, it was great for the lashes but not so much for the eyebrows. The lash lift saved my girlfriend a lot of time since she usually heats up her eyelash curler with a hairdryer, and it's a whole thing. On the other hand, it saved me 15 seconds since I no longer had to put brow gel on. I would recommend a home perm kit for people with long lashes or bushier eyebrows for the best results. But if you want to give it a shot, I say go for it!