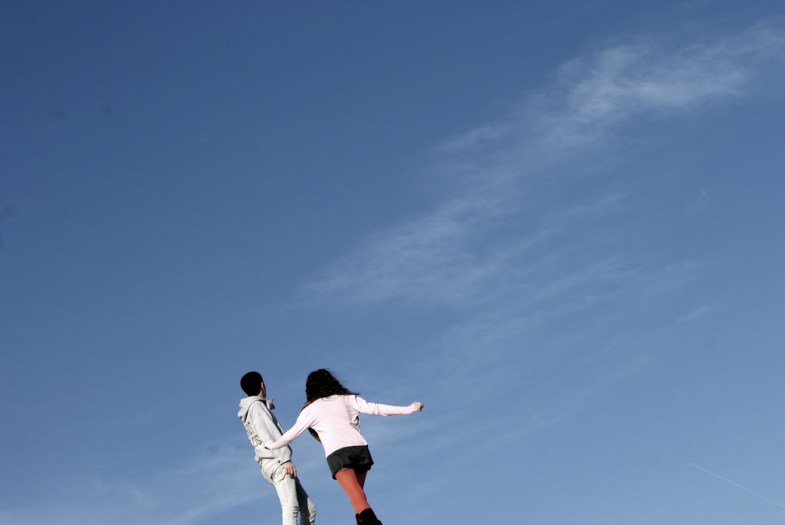 '…Be fucking brave.'
His words echoed in my mind as my feet hit solid ground for the first time in nine hours. Every word he had said to me the night previous just on a constant replay. How was I going to get through the next two years without my security blanket?
Because in every sense of the word, that's what he was. He comforted me when I needed him too. Listened to every ounce of crazy and boy drama I was facing. He sheltered me and protected me from my very own monsters. And he loved me at times when I couldn't even love myself.
When you're a child the blanket you get that keeps you warm at night is also the one that you hide under when things get scary. It's also your friend when you need it to be. It's that one thing of familiar that makes everything else that's different okay. Your love for that blanket is unwavering and true. And if you found that blanket tucked away in the attic, you'd still get the same feeling of love that washes over you. Why? Because, to put it simply, it was always there.
So when my blanket told me to be brave and told me to be smart, I knew that I had to be. I also could feel its hold starting to slowly detach from my arm, even though my grasp hadn't loosened at all. It wasn't that either of us wanted this. It's just that we both needed it.
And for the rest of my life I know that if I ever needed that shelter that only he could give me that it would be there. Wrapped around my shoulders. Making sure that I was all right.
I just want to make him proud. Other than my father and myself, I had never really cared much to make someone proud. But I wanted to make him proud. I wanted him to never feel like he was wrong about me. That the smart, brave girl he thinks I am is exactly who I want to be. And I will be.
So when I feel the fear of the unknown starting to creep in, I almost turn to text him. To tell him I need him. To just hear the platonic love that he gives me so easily. I couldn't imagine a world where I didn't meet him.
So I left. I left because I needed to go and he knew that. He encouraged me. He was unwavering support in my time of weakness. And when you find people like that you don't let them go. You let them grow.
You don't let go of someone who gives you the same protective feeling as that blanket you had as a kid. You don't let go of someone who's kept you safe. As the blanket unwrapped from your tiny hand as a kid, you knew that you would see it again, even if it were in a different capacity.
So cherish those moments. Keep them safe. Remember all the times you had with your blanket and love them for what they were. I know that I sure will and probably will forever.