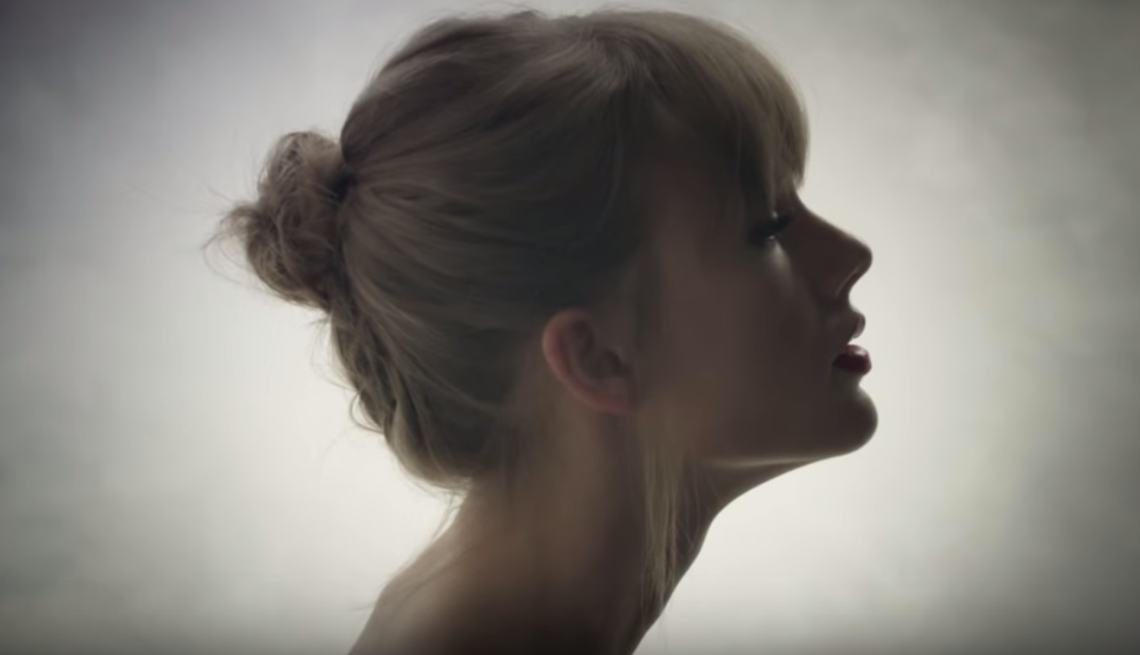 For a while, like any other girl in their mid-20s, I would deny that I was a Taylor Swift fan. Even though my iTunes is littered with every single album or single she's ever released I still said nope not really a Taylor Swift fan. But this is untrue (just like my denial of being a huge One Direction fan…). I think the reason that Taylor Swift shows up in my music library so much is because in a way I grew up with her writing the soundtrack to my life.
I was 15 when T. Swizzle hit it big and with every album she released, I felt myself understanding exactly where she was coming from. From Teardrops on My Guitar to I Knew You Were Trouble to Style (granted, her exes like Jake Gyllenhaal and Harry Styles are far more impressive), I at the same time in my life was going through similar situations. It was almost as if Taylor knew that. Here are a few of the songs that I've related to and maybe a few of them relate to you too.
[youtube https://www.youtube.com/watch?v=3JB1g7Ok_bY&w=420&h=315%5D
Tied Together With A Smile
"No one knows that you cry but you don't tell anyone that you might not be the golden one. You're tied together with a smile but you're coming undone."
Not one of Taylor's most known songs but one that I fully related too. I remember the first time I heard it was a few months into a life changing exchange to New Zealand. That life changing exchange turned out to be one of those teaching moments in my life where I learned independence and how I felt as though everything was caving in on me.
[youtube https://www.youtube.com/watch?v=VuNIsY6JdUw&w=560&h=315%5D
You Belong With Me
I'm in the room, it's a typical Tuesday night. I'm listening to the kind of music she doesn't like and she'll never know your story like I do.
The year was 2008. I had just started college and was totally into the guy who had no idea I even liked him. He had a girlfriend and I remember belting out this song in my college dorm much to my roommate's (and still best friend) chagrin.
[youtube https://www.youtube.com/watch?v=D1Xr-JFLxik&w=560&h=315%5D
White Horse
Holding on, the days dragged long. Stupid girl you should've known, you should've known.
Ah this song. I had the Fearless album for an entire year but hadn't really listened to this song until I was cheated on by my first real boyfriend (different from the guy above). I remember crying and thinking Swiftie you just get it.
[youtube https://www.youtube.com/watch?v=jYa1eI1hpDE&w=560&h=315%5D
Mean
And all you're ever going to be is mean.
I will fully admit that I'm weird. Even at 20 when some of that weirdness from high school is supposed to eventually disperse, I was still completely odd. I remember trying to make friends in college with a girl in my program and remembered how shocked I was when I heard her making fun of me a few weeks later. I was totally crushed but T. Swift came to my rescue again with this little ditty.
[youtube https://www.youtube.com/watch?v=YsZ00R1ffqo&w=420&h=315%5D
I Almost Do
I just want to tell you, that it takes everything in me not to call you. And I wish I could run to you and I hope you know that every time I don't… I almost do.
Oh God Taylor how could you know? I mean the Red Album is basically everything I was going through. 21 I had my biggest heartbreak to date. Even to this day it's the one I look back on and compare everything too. He was great… he still is great but there was always a block and a final breaking point to us never getting together. It was time to just let it go.
[youtube https://www.youtube.com/watch?v=vNoKguSdy4Y&w=560&h=315%5D
I Knew You Were Trouble
And he's long gone when he's next to me and I realize the blame is on me. Cause I knew you were trouble when you walked in.
That person. Everyone knows that person and everyone has had that person that just completely walked into your life to create a hurricane. Mine came in the most gorgeous of forms and when he turned out to be a complete douche, which I always suspected he was, it was definitely my fault for letting him take my time.
[youtube https://www.youtube.com/watch?v=AgFeZr5ptV8&w=560&h=315%5D
22
Hey I don't know about you but I'm feeling 22.
I don't need to explain this one. It was my birthday and I don't know about you but I was feeling 22… mostly because I was 22.
[youtube https://www.youtube.com/watch?v=cMPEd8m79Hw&w=560&h=315%5D
Begin Again
Cause you throw your head back laughing like a little kid and I think it's strange that you think I'm funny cause he never did.
Last summer I met an amazing guy. The kind of guy that erases all of your previous notions about the whole dating scene. Even though it never lasted longer than a month, he still gave me the greatest gift which is faith.
[youtube https://www.youtube.com/watch?v=-CmadmM5cOk&w=560&h=315%5D
Style
I said I heard that you've been out and about with some other girl. He said what you heard is true but I can't stop thinking about you.
I'm not going to lie when I first heard this song I wasn't a fan, mostly due to my allegiance to Harry Styles and his man bun. But the more I heard it the more I began to dig it. Who doesn't have that person who just manages to come back into your life around the same time you're ready to let them go? The answer is everyone.
[youtube https://www.youtube.com/watch?v=IdneKLhsWOQ&w=560&h=315%5D
Wildest Dreams
I thought heaven can't help me now. Nothing lasts forever but this is going to take me down.
I thought getting older meant we got better at picking out potential romantic partners? No? Well that's for sure in my life. I also thought I was over unrequited love but after spending the last year lingering on maybes and reading between the lines of text messages and emails, I realized that at 24, I could still fall for it.
[youtube https://www.youtube.com/watch?v=8poIuzN4B4Q&w=560&h=315%5D
You Are In Love
One night he wakes, strange look on his face, pauses then says you're my best friend.
Oh man do I hope that Taylor sings this song to Calvin Harris. This song has serious relationship goals written all over it. Tay apparently wrote it about BFF Lena Dunham's relationship with Fun. guitarist (and crazy talented song writer) Jack Antonoff and if so I am so jealous of them. This song gives you hope for when you do find that person to love.
No matter how old you are or what you're going through I can almost guarantee that you've had an experience with Taylor Swift's music similar to mine or maybe not. Basically I'm looking forward to what Taylor has planned for us next. Thanks for melodies Tay.