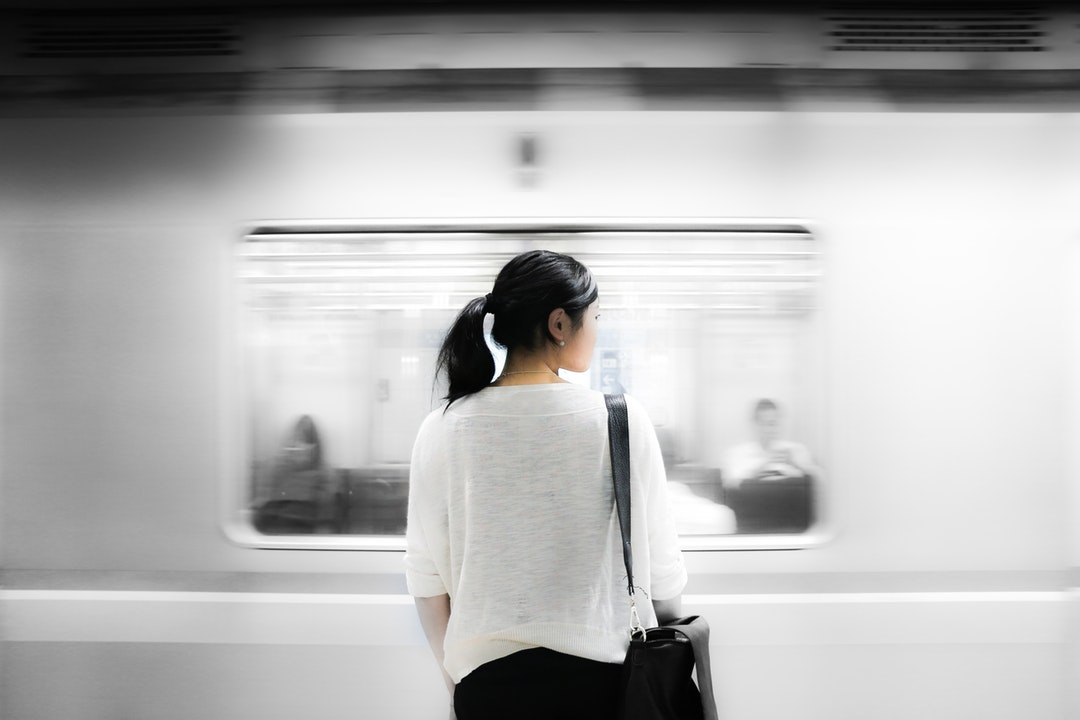 This May, a year will have passed since I decided to trade the prolonged heat waves and flat paved roads of Florida for the seasonal changes of mountainous Tennessee. What I learned throughout the journey I wish to share. If you too are considering a move from your current place of residence, know that of course, it can be scary, yes at times it may feel as if you are alone, but for all the uncertainty that can come with such a drastic change, the value of challenging yourself is priceless.
1. Your problems might move with you, and that is ok. 
In 2017, I set out on a new journey, determined to leave behind a failed relationship and disappointing business venture to start anew. Deciding that a change of scenery would indeed resolve all past woes, I packed up my belongings and relocated to a new state. I can vividly recall those first days full of uncertainty in my new surroundings. Feeling almost shell-shocked and questioning my own decision, I quickly realized that what I tried to run away from decided to nestle itself neatly in my mental suitcase and come along for the move. Indeed what I thought to be merely environmental proved to be far more than just a dislikening of my surroundings. There was 'stuff' I needed to work through, and all the miles in the world would not be sufficient distance between myself and the internal conflict that required acknowledging. These issues were still needing acknowledgment, and I believe moving helped put this into perspective. Despite the fact unresolved matters persisted in my new place of residence, I very well may have stayed transfixed on the notion that a change of scenery was the answer to all my problems had I not decided to embark on this journey. In fact, sometimes changing our environment can act as a catalyst for transforming the way we view life. Abundant terrain ideal for quiet hikes created the perfect self-reflective setting. By realizing that not even something as life-altering as moving would absolve my emotional pain, relocating forced me to look beyond external stimuli and turn inward to heal the hurting that I struggled to work around tiresomely for so many years.
2. Exploration can improve your overall well being.
Getting out of your comfort zone is the remedy for growth. Becoming stagnant in my previous city of residence, I grew bored of the same restaurant scene, routine busy roads, and known city layout. I was no longer intellectually stimulated by the familiarity, and my mind yearned for a fresh outlook. When you move, your neural pathways are forced to learn new routes on the road. Navigating these unfamiliar obstacles in conjunction with having to recreate a new social scene helped pull me out of the monotony and expose my senses to illustrious stimuli. On my hunt to find the best cup of espresso, each coffee house warmly greeted me with fresh, enticing scents. Park benches nestled down by the flowing river bank afforded me with inspiring landscapes with which to draw upon for writing. I developed a new routine that brought with it improvements to my overall physical well being. I found myself warming up to the surroundings of what felt like a once foreign city. I began to blossom and feel a sense of emotional rejuvenation. I was now in a mental state that seemed better apt for analyzing life and investigating the details of what prompted me to relocate. Holistically, I felt like a new person. Feeling settled into my niche, I started exploring the social elements this city offered. For a self-identified introvert, making friends can be a challenging endeavor. Very easily, I could have stayed to myself, sitting in a cafe corner behind the dog-eared pages of a book. But I knew, that to fully make this current house into a home, I would need to invite some kindred spirits into my life.
3. Wherever you go, you are never really alone. 
One thing you notice when moving to a new city, people are people. Of course, the hobbies and some of the 'culture' may differ from one place to another, but we are all humans with an innate desire to socialize. And because of our propensity to gather over similar interests, moving without knowing a soul is often easier than one may think. I evolved from a self-proclaimed introvert, adopting an extroverted approach to life. Initially, I sought out the help of apps such as Meetup which I found to be of extreme benefit for someone with eclectic interests such as myself. Within the first few months of moving, I joined a lively book club, met enthusiastic members of a vegan community, and found a local weekly meditation group. As I began to emerge from my shell, I sought out places in need of volunteers. A love of animals led me to a non-profit animal shelter which was in desperate need of help. Upon further research, I learned that the Red Cross has multiple chapters all over the world and always welcomes new volunteers. I signed up to help, eagerly awaiting to help others in need. Before I knew it, weekends were full of meeting people who shared similar interests and exploring what this city, I now call home, offered. Donating my time to local organizations, cultivated a sense of connectivity with the community. When volunteering, I often met others with a vested interest in the city. Seeing people with a genuine passion for dedicating their precious time towards a cause is a personally rewarding and socially bonding experience. I began to feel a sense of belonging to others and a rekindling of love for myself.
Reflecting on the past year, I realize that moving was the best decision I have made in quite some time. The inner strength it took to walk away from what I considered home was indeed terrifying. I thought that by relocating, I could erase all the pain from my past. As it turned out, there was nothing further from the truth, and I was forced to look within, examining what needed fixing. In doing so, a more extroverted version of myself emerged. I cultivated resilience in the face of my pain by confronting the emotional hurt. With this newfound sense of energy, I began exploring new territory, and in doing so, I was able to refine my daily routine, creating one that brought out the best of me. The welcoming, intriguing people I met along the way helped reinstate the importance of community. And so, if you find yourself reading this while packing up your belongings in search of brighter horizons, my advice for you is this: believe in the power of change, but most importantly, believe in yourself.