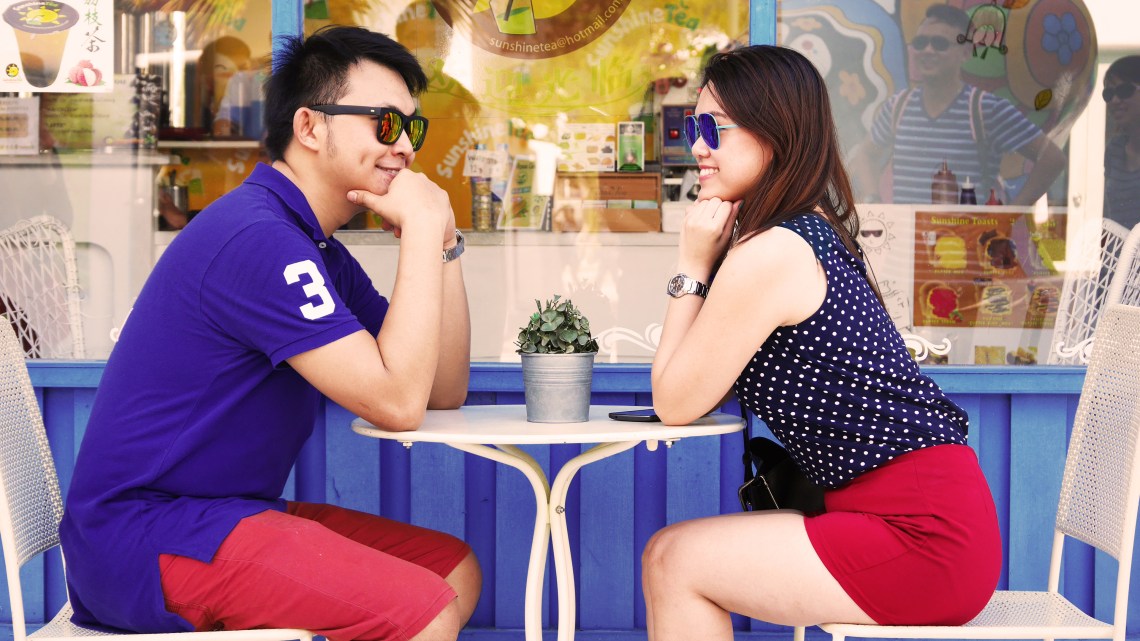 A year ago, someone forgot why he loved me.
A season ago, another said I wasn't worth the risk.
A month ago, somebody lied to lead me on.
And then a week ago, you asked me on a date.
You nervously picked me up and held the car door. You laughed at my sarcasm and asked thoughtful questions. And then, more surprising than your nervousness or your manners, you smiled at me while you thought I wasn't watching.
After the past year, the past season, the past month, I had stopped believing in someone like you — someone who would grin widely simply because I was next to them. Out of the corner of my eye, in a content silence, I saw it again.
I was enough to make you smile.
I guess that somewhere between my heart being broken and shattered, I'd learned to expect the worst. It wasn't something I ever consciously told myself to think about, but the heartbreak, the letdowns, and the lying had taught me to restrain the butterflies in my stomach — the ones that instantly begin to flutter around when you meet someone special. I didn't enjoy them before, they only hurt me. 
But as I caught sight of your wide grin from the corner of my eye, I realized that I was smiling too.
After everything I'd come to expect, it was a liberating realization. It was the first time I dared to let the butterflies in my stomach flutter, and I was reminded of how wonderful it feels.
You held my hand without knowing the amount of confusion my heart often holds. You asked if you could kiss me without knowing that I've spent many mornings wondering how I'd get through the day. But most importantly, you smiled at me while you thought I wasn't watching, with no idea that it would make me smile all week, even when we had to say goodbye.
Maybe I'll never get the chance to love you, but I hope — I know — I'll get the chance to love someone else again.
That's what your smile meant to me.