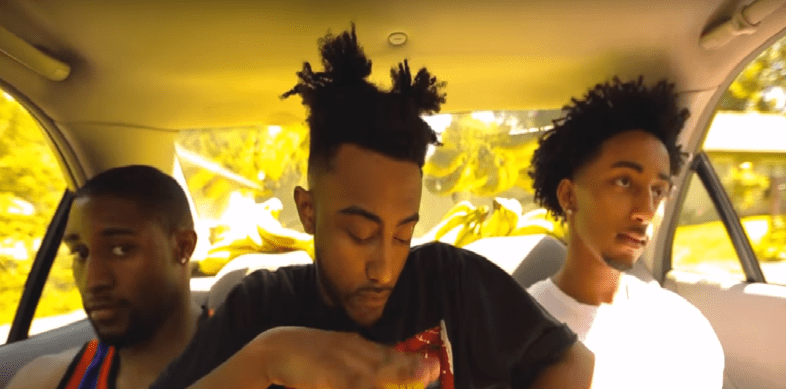 It's no secret that great music can be found everywhere with new and hungry artists constantly fighting for popularity and recognition. Here's five names to check out before the end of 2017.
1. Millie​ ​Go​ ​Lightly
[youtube https://www.youtube.com/watch?v=Rekyv7L-h6o%5D
At the age of 23, Millie Go Lightly is yet another vocally gifted artist to come from the UK. The West London singer first received mainstream attention after her contributions to Young Thug's newest project Beautiful Thugger Girls. The Atlanta star became interested in Millie's talents after realizing that they had coincidentally made a song to the same beat. According to an interview by Complex, Thug then invited Millie to Atlanta to work on a new version of the song that would later become "Family Don't Matter," the opening track on Thugger Girls. She would also feature on Thug's "She Wanna Party" to go along with appearances for Bay Area rapper P-LO and upcoming DJ jackLNDN.
Why​ ​you​ ​should​ ​listen:​ ​From the little we've heard from her so far, Millie appears to have the skill and talent that has become synonymous with UK vocalists. Her beautiful voice and creative use of it have now caught the attention of the music community, and we can expect a hit or two from her in the near future.
2. Daniel​ ​Caesar
[youtube https://www.youtube.com/watch?v=uQFVqltOXRg%5D
Daniel Caesar's "Get You" is one of those songs that you heard, enjoyed, but didn't know what it was called or who it was by. Take a second to look it up and have your "oh, I know that song", response. Caesar is part of another trend: unique, daring artists that come from Toronto's post-Drake empire. After building a fan base on SoundCloud and bursting through with the help of "Get You," he released his debut album Freudian in August.
Why​ ​you​ ​should​ ​listen:​ ​His brand of R&B is a refreshing mix of modern R&B and gospel sounds. You can hear some Sam Smith, some Weeknd, and some old school vibes in his music, but that doesn't mean his melodies and the way in which he expresses himself through his lyrics aren't entirely his own. Freudian stand out "We Find Love" demonstrates his talent as a songwriter, vocalist and hit-maker.

3. H.E.R.
[youtube https://www.youtube.com/watch?v=qLsIl566m7s%5D
The acronym stands for "Having Everything Revealed," but this California singer is as mysterious as they come. We think she's the same Gabi Wilson who signed her first record deal with RCA at the age of 14, but she's made sure to never confirm those details. Although she has yet to gain mainstream popularity, she has certainly caught the attention of music industry stars such Usher, Rihanna, and Bryson Tiller (who she opened for during his Set It Off tour this year).
Why​ ​you​ ​should​ ​listen:​ ​To see what happens next. She's released two projects, gone on tour, and received support from her peers, so what now? Judging from her unique presentation and the gripping emotion in her music, we can anticipate a big breakthrough in the near future. "Lights On," the closing track off her newest project H.E.R., Vol 2, is a prime example of her mysterious and sexy style.

4.​ ​Jessie​ ​Reyez
[youtube https://www.youtube.com/watch?v=wxLUj1Mrars%5D
Canada continues to roll out the talent with this 26-year-old singer-songwriter. Her breakthrough came in 2016 with her song "Figures" which found its way into the Canadian Hot 100 chart. She has since been recruited by Calvin Harris to feature on "Hard To Love," the closing track off his latest album Funk Wav Bounces Vol 1. Her debut project Kiddo was released this past April.
Why​ ​you​ ​should​ ​listen:​ ​Her personality and character as an artist are highly distinct. She gives off a hippie appearance with her long, curly hair and her simple outfits, but her music is still highly sophisticated and relatable. She's also one of those artists that somehow manages to sound even better live than in the studio. Check out her performance of "Figures" on Jimmy Fallon and prepare to be blown away.

5​. Aminé
[youtube https://www.youtube.com/watch?v=3j8ecF8Wt4E%5D
Besides having the most mispronounced name out of all the upcoming artists in the music scene, this Portland rapper is also the gutsiest. His television debut on Jimmy Fallon not only featured an exciting performance of his hit track "Caroline," but he also bravely added a political monologue to close it out.
"I'm black, and I'm proud, my skin is brown, and I'm loud," he sang, much to the surprise of viewers everywhere. He has since dropped his debut project Good For You which will be supported by his first tour "Tour For You."
Why​ ​you​ ​should​ ​listen:​ ​He's fearless. As if using his "Tonight Show" debut to make a political statement wasn't enough to show what kind of person he is, just listen to his music. His mix of catchy melodies, playful hooks, and vocal variations make for some very intriguing tracks. Standout hit "Wedding Crashers" is a brilliant example of his pop/rap style.