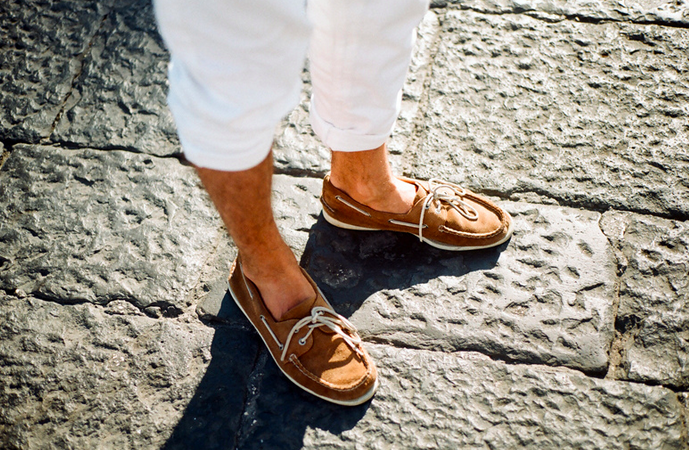 What wonderful, stupefying euphoria last Sunday afternoon was! Oh my god. Even though the Seahawks won the Super Bowl last year and have climbed back with eight straight wins to reach the big game once again, there's something in me that's still waiting for the other shoe to drop. Although I mean, if they didn't lose that fucking game to the Packers, how can they lose?
It doesn't make any goddamn sense. They're going to officially take the dynastic torch from Brady, Belichick and the Patriots in two weeks, I'd like to firmly believe that, and as much as I believe myself, I don't know what to think. I'm pretty sure something will still release me from this near-optimism, and, even with slightly guarded expectations, I have so far to fall. It's a daze.
It's not like last year. There's no looming greatest-offense-ever or accompanying schadenfreude watching the big, bad rivals to the south have their season (and, it turns out, window for winning) tipped away. There are no literal tears of joy for me this time around, although in an odd parallel, my first thoughts after the last Super Bowl went to my recently deceased father, much like Russell Wilson's apparently did following Sunday's team-of-destiny-maker.
And maybe that's the best way to describe the sensation. The Seahawks and the Mariners and (formerly the Sonics) matter to me. They're integral parts of my childhood, my occasional bouts of homesickness, and my connection to my friends and family, especially the latter.
When the Seahawks won last year my mind could've raced in a hundred different directions, but it didn't, I thought about my Dad. I thought about the hours and hours we'd spent watching Seattle sports together and how much it would've meant to share that moment with him. Then, naturally, those memories led to images of playing catch with him. Even after a hip operation that severely limited his mobility, he'd make his way gingerly out to the street in front of our house to throw the ball with me; he'd still crouch as best he could behind home plate at a nearby diamond so I could practice pitching. A sacrifice of comfort for which, at the time, I do remember feeling pangs of guilt. But it's not guilt anymore: it's appreciation. He always found a way to accommodate me, whether it was driving me (or anyone for that matter) to the airport, or suffering through a game of catch.
Since mid-April 2013, I've grappled with my Dad's passing in myriad ways. Sometimes it's been to go numb to the facts and just suspiciously go on with life. In other moments of reflection, I've found myself in sobering consideration: what would Dad think of this job? What advice would he provide given this latest stumble? I wish he could've met this girl; I'm glad he met this one. And, of course, moments of red-eyed nostalgia for the passing of a man I realize I attempt to emulate more and more.
So when Russell Wilson, surrounded by probing microphones and innocuous questions, cried literal streams, I found an affinity; that was unscripted, stuttering, inexplicable love and it's not often you hear that in person, let alone from professional athletes. He wasn't just crying for his own father's passing or his divorce earlier this year, he was crying because he seemed to understand that he'd accomplished something as a part of another family: his teammates, and his adopted city.
I love Seattle for its views and all they contain: the water, the mountains, the trees: the glittering emerald entrance to the Pacific Northwest. I love Seattle for its culture: the music, the arts and the seafood. I even love it for the weather: the grey falls, the cold, clear winter days and the Mediterranean paradise it becomes in early July. I love it because its home. But I also, perhaps even more so, love it for its cohesion. I'm sure this is true of Chicago, of Boston, of New York or Philadelphia, I'm almost certain it's true of Portland; people feel connected to their constituency everywhere. But obviously I can only speak to my city and I've felt that intangible knit cling tighter and tighter as I've moved physically farther away.
Seattle has a special kind of isolation. We're not quite Alaska, but we're about as far removed from the heartland or the founding fathers as one can otherwise get. And, given that locale, it can be pegged as an unfriendly city, a needlessly sarcastic or even a jaded and cynical one. And, frankly, I don't think that's totally off base. The people I know, the people I grew up with, the transplants I'm aware of all share that trait; a discerning brand of skepticism that may only be possible coming from the Seasonal Affective Disorder capital. That being said, no one I know who was born in or around Swedish Hospital suffers from that condition. I think that's because we understand the reward to come, the aforementioned Mediterranean Paradise. To put it another way, we know when the other shoe will drop and exactly what's stuck to the bottom of it. There's hope, though a hoped hemmed in by the expectation of the tempestuous weather to follow.
My Dad was already sixty-one when I was born. As I aged, so his age began to occupy my mind. He would go to the hospital with something minor: I would worry. He would be fine: my worry would dissipate. But, as his ailments became more severe, the more I began to apprehend the inevitable, and more I succumbed to bouts of panic about the race against time, which I could neither control nor come to terms with. When cancer brought about the ultimately unavoidable almost two years ago, I didn't immediately comprehend the true repercussions of that podiatric impact.
When the Seahawks pulled off one of the greatest comebacks I'm likely to see, I went blank. I cheered. I jumped politely up and down (downstairs neighbors, you know) and couldn't quite believe what had happened. But, given a few days of reflection, I think I've found an important piece of the admittedly unsolved jumble left in my Dad's wake. In Wilson's raw, awestruck emotion, in Doug Baldwin's well-earned outbursts, and the general tenor of the players, the coaches, my friends and acquaintances, I saw something: I saw positivity and family and, for the first time, a reason to decry Murphy's Law and not to be afraid of what's coating the other descending soles to come. It's something that could've dawned on me the first time I saw the sun break over a Lake Washington Fourth of July, only to watch it, two months later, succumb to dreariness and chills: things do work out sometimes, but even then, in moments of joy, doubts of permanence begin to drip down. However, I now believe there's more comfort than dread in that assurance. And that, drilled into my psyche though it was for years, there's no reason to expect the worst or settle for guarded optimism in order to avoid the dashing of hopes.
Every year we lose things: jobs, girlfriends, relatives, and the detritus of our past gets kicked alongside, some of it for years after. The most telling of those relics, buoyed along with our steps, begin to contort and change face and take on meaning by the fact of their sheer staying power. It's not so much that those little reminders ought to be toed to the roadside and left behind, but that they ought to be picked up and pocketed until some new event triggers their necessity. You shouldn't keep constant contact with the past, but simply keep it with you, though out of sight and mind, until the moments you need it most.
For the rest of my life I'd like to no longer fear the unheralded consequences of the good things; the people I love and will love, the success or failure of some enterprise or another, or the improbable wins of my hometown teams. I'd like to think I'll be able to and I'd like to think that's what my Dad would've wanted for me. A large part of this is, I suppose, not to look too far afield and, if you do, not to guarantee a result, but I think I can make one guarantee: I'll always give rides to the airport.
Anyway, Go Hawks.